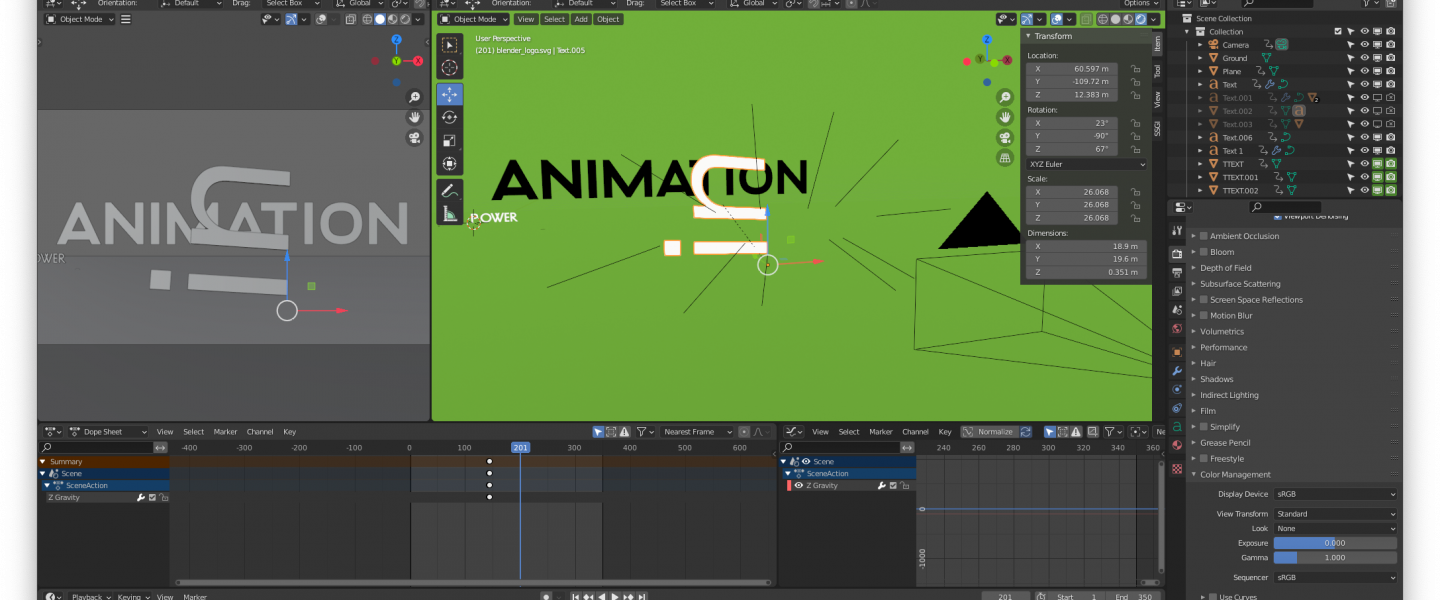 Dates: 11–17 August 2021
Duration: 5 days
Closing date for application: 1 August 2021
Participation fee: free
Learn how to present your ideas with the power of animation! Join the five-day free summer course to take your future presentations to the next level with Blender and help to advance positive changes for higher education. Applications are open until 1 August.
Students from Transform4Europe alliance universities can apply to participate in the online course. The course has been created by one of the partners of the Estonian Academy of Arts. The member universities are:
Saarland University

University of Alicante

Estonian Academy of Arts

University of Silesia in Katowice

Sofia University St. Kliment Ohridski

University of Trieste

Vytautas Magnus University
About
The summer course is for anyone who wants to enhance their storytelling and presentation skills with animation. During the five-day international course, participants from seven universities will gain a basic understanding of how 3D animation works.
With a focus on typography, the students will learn the essential tools that make 3D objects move. Multiple workshops will offer practical exercises to gain knowledge about versatile animation principles and techniques to create outstanding presentations with animated texts. In addition, participants will learn how to use key frames and eases and how rigid body physics works.
As a result, through the use of learned tools and gained skills, students will work on the vision of a future university campus and create animated video presentations by working as a group.
What needs to change and what are the qualities espoused by a renowned higher education environment? Each university will create and present their vision in an animated video project. The videos will be made with the assistance of two instructors.
By participating you will
Learn storytelling principles and narrative techniques

Discover strategies for compelling visual presentation

Learn to create 3D animated texts with Blender

Acquire the fundamentals of Blender animation software

Enhance the reflective and critical thinking of higher education perspectives
Apply in HERE