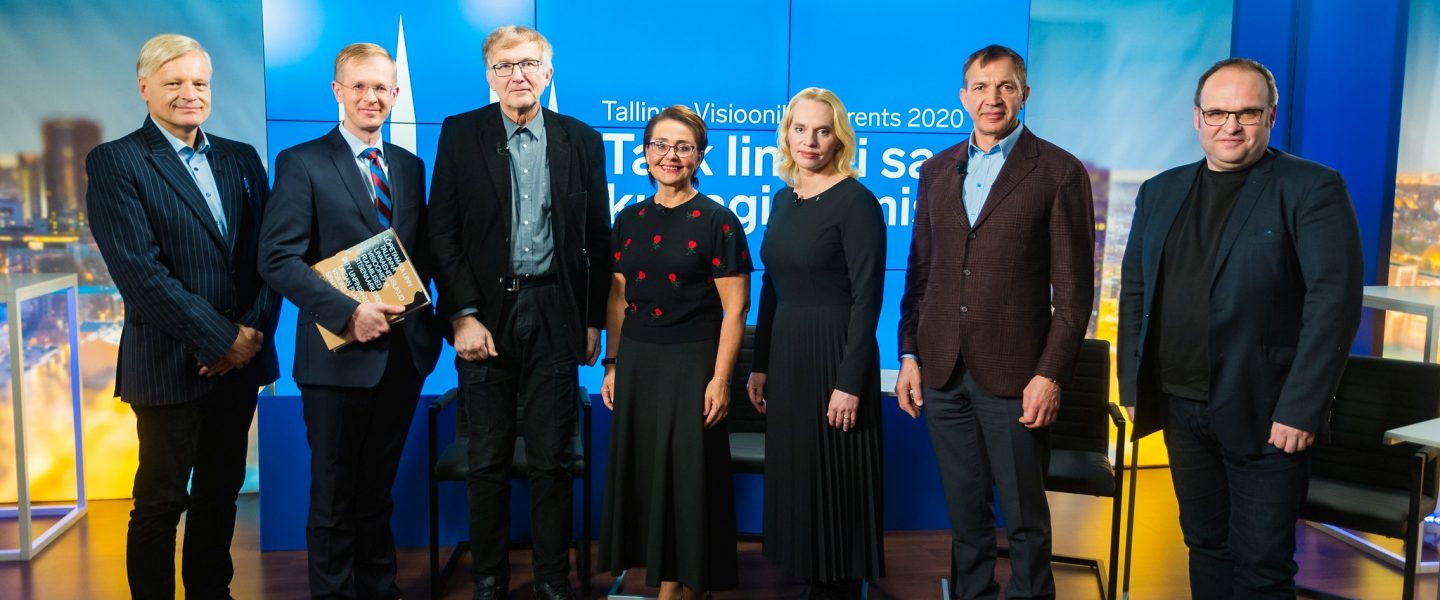 Final Panel, Tallinn Vision Conference 2020
The 2020 Tallinn Vision Conference "A Smart City Will Never Be Done" took place from 3 to 5 November as a three-day digital conference. Each day had a different theme: "Urban Architecture and Urban Planning", "Smart City: Smart and Public Space" and "Vision for the Future: A Smart City Will Never Be Finished". The presentations were followed by discussion rounds, where the conversation was moderated by journalist Neeme Raud.
The last stage of the research project "Unfinished City" of EKA and the City of Tallinn, analyzing the long-term future of Tallinn and its possibilities, was introduced at the conference by architect and visiting professor of EKA Douglas Gordon.
Douglas Gordon's presentation can be viewed here.
The full program of the conference with all presentations can be found here.
Advisory Board of the Tallinn Vision Conference:
Andres Ojari, architect and dean of the Faculty of Architecture, Estonian Academy of Arts
Ignar Fjuk, architect and leading specialist in urban planning, Tallinn Enterprise Board
Kadi Pärnits, Chairman of the Management Board of AS Mainor
Ralf-Martin Soe, Head of Smart City Center of Excellence, TalTech
Toomas Türk, Leading Innovation Specialist, Tallinn Enterprise Board
Urmas Sõõrumaa, entrepreneur
***
"Unfinished City" is a three-year broad-based research conducted by the Faculty of Architecture of EAA in cooperation with the City of Tallinn, which asked what a good and livable city could be in the 21st century and how it could be expressed in Tallinn's urban development. The large-scale research project focused on the study of Tallinn's urban vision and spatial future scenarios. The research was carried out thanks to the support of the real estate company Kapitel, which contributed a total of almost half a million euros to the project over three years. The research project will end in the early spring of 2021 with an exhibition at the Estonian Museum of Architecture and a book summarizing the results of the project.
In previous semesters, planning practices in European cities somewhat similar to Tallinn, the Tallinn panel building district, focusing on Lasnamäe, Tallinn's green and blue networks, Tallinn city center / centers and the use of computational tools in space creation have been studied within the framework of "Unfinished City".