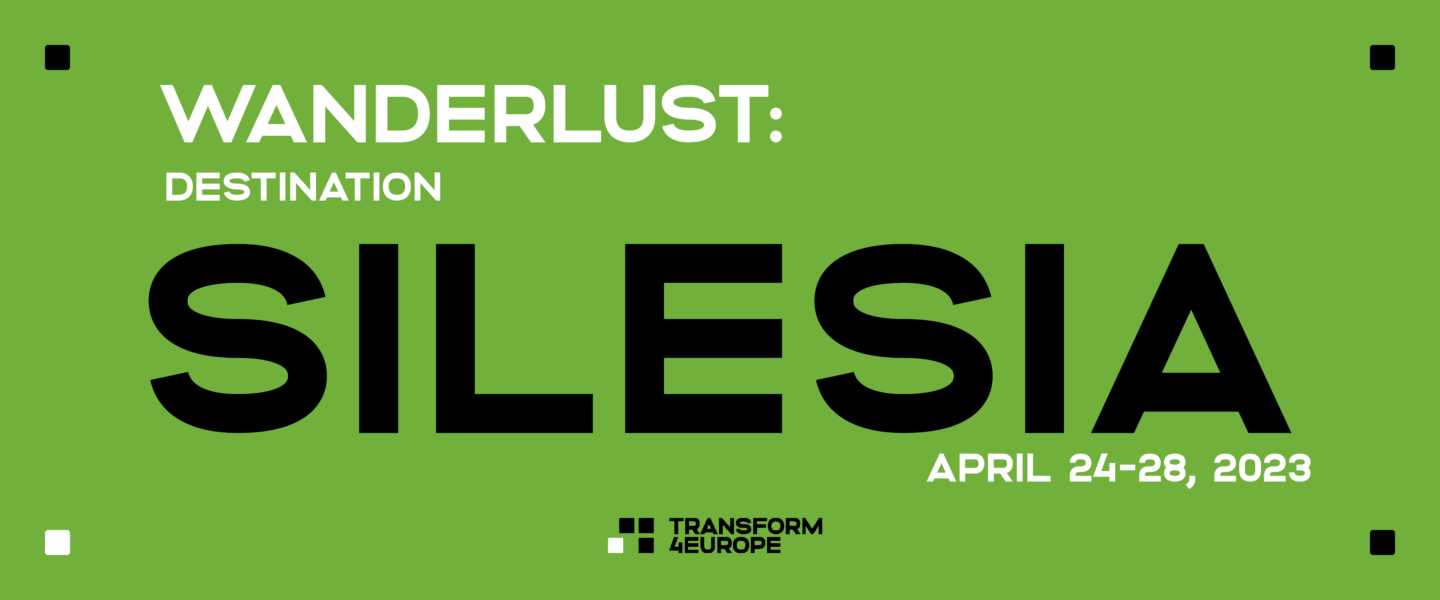 April 24-28, EKA students will once again have the opportunity to explore T4EU university cities. This time, the cities of Katowice and Cieszyn in the Silesian region of Poland await us.
Two events are happening at the same time.
T4EU Week topic of the event is "Just Transition"
Different courses take place in parallel (BA and MA students), held in English.
Selection of courses:
Module name: Challenges and choices of the Anthropocene epoch
Module teacher: Prof. Piotr Skubała, PhD
We live in special times, when the human population is still dynamically growing, economic growth affects more and more people around the world. Civilization changes are a source of pride and satisfaction for many. Man is transforming the surface of the Earth on an unprecedented scale. However, the price we may have to pay for constant interference in nature related to obtaining energy sources by using soil, water, forests or animals can be very high. Our pressure on the environment has become so significant that in 2000, biologist Eugene F. Stoermer and atmospheric scientist Paul J. Crutzen (1995 Nobel Prize in Chemistry) suggested that the modern geological epoch should no longer be called the Holocene, and give it the name "Anthropocene". In their opinion, we live in a new geological age, because Homo sapiens has become a hyper-causative force of geological significance. The course will cover, among others the following issues:
Anthropocene – the era of man.
Planetary environmental crisis.
Climate change as the greatest moral challenge of our time.
A new paradigm for the development of civilization.
On the way to the symbiocene. State of knowledge about the functioning of the Earth's biosphere.
On the way to the symbiocene. Laws in the natural world.
On the way to the symbiocene. Man's connections with nature. Man as a holobiont.
Pandemic and biodiversity.
People to defend nature and climate. Assessment of social behavior.
Resolving environmental conflicts from an ethical perspective.
Ecological and Carbon Footprint as a Lifestyle Change Tool and Business Model.
2) Module name: Found in translation: how to understand cultures (and nature)
Module teacher: Katarzyna Ponikowska, PhD
Cultures differ. It is determined by their philosophical and religious backgrounds, the natural environment they are fitted in, the political challenges they have to confront, etc. Sometimes we may need a clue to operate appropriately in the modern, diverse world. Therefore we will help one another and discuss how to make contact with other cultures exciting, not threatening.
3) Module name: Negotiate your way in life and business
Module teacher: Iwona Wojtala, MA
"Everything is negotiable. Whether or not the negotiation is easy is another thing." (Carrie Fisher) We all negotiate on a daily basis, with our family, friends, peers, bosses, colleagues, business partners, just to name a few. During the classes, students will learn how to gain an upper hand in negotiations, both in life and in business. They will study the main principles of negotiations and go through their stages to find out how  to prepare for negotiations and how to conduct them. Students will also explore the differences between negotiating styles in various cultures. Within a company, negotiation skills can lead to career advancement, therefore emphasis will be put on practical skills through a number of case studies and role plays in a business setting as well as on the development of language skills in English.
Upon completion of the module students will develop their fluency in English and practise the vocabulary needed to conduct negotiations. They will become aware of the complex nature of negotiations and various negotiating styles across cultures.
The module is aimed at interested students of any field of study, provided that they are at B2 level in English.
4) Module name: Metaversum and law
Module teachers: Rafał T. Prabucki, PhD, Jakub Wyczik, MA
The course considers the legal aspects in relation to new models available through new technologies. Students perform work on a freely available solution and then, based on empirical experience, discuss the issue from the legal side. Each case study is preceded by a discussion of available legal solutions. The most related solutions to virtual worlds will be discussed: artificial intelligence systems for generating images and texts, tokenisation tools, privacy enhancement tools and other case studies related to new technologies.
5) Module name: Gender equality in the society
Module teachers: Magdalena Półtorak, PhD, Jolanta Klimczak, PhD
The course Gender Equality in Society aims to familiarise students with various aspects of social inequality, primarily determined by gender and gender-related stereotypes. It will be conducted from sociological and legal perspectives. The classes will focus on the gap between legal guarantees of equality and facts, identify specific barriers women and men face in academia, media, the political sphere, advertising, the labour market, the private sphere, etc., and propose concrete measures to eliminate them.
Students will obtain 3 ECTS credit points.
T4EU Festival of European Culture
This event is filled with art and music and provides a good opportunity to meet other students. The activities take place in two cities, urban city of Katowice and a cross-border city of Cieszyn.
Over the next 5 days, studens will take part in a variety of Filmmaking Workshops at the K. Kieslowski Film School in Katowice. The Faculty of Arts and Educational Science invites you to come to Cieszyn to participate in Art Workshops (including movement, performance) that will capture your imagination and stimulate creativity.
On Thursday, there will be hiking in the mountains with an student integration event.
—
Travel costs and accommodation for both events are covered by an Erasmus+ scholarship.
Are you interested to join?
Apply HERE before March 26.
We will select 4 students.