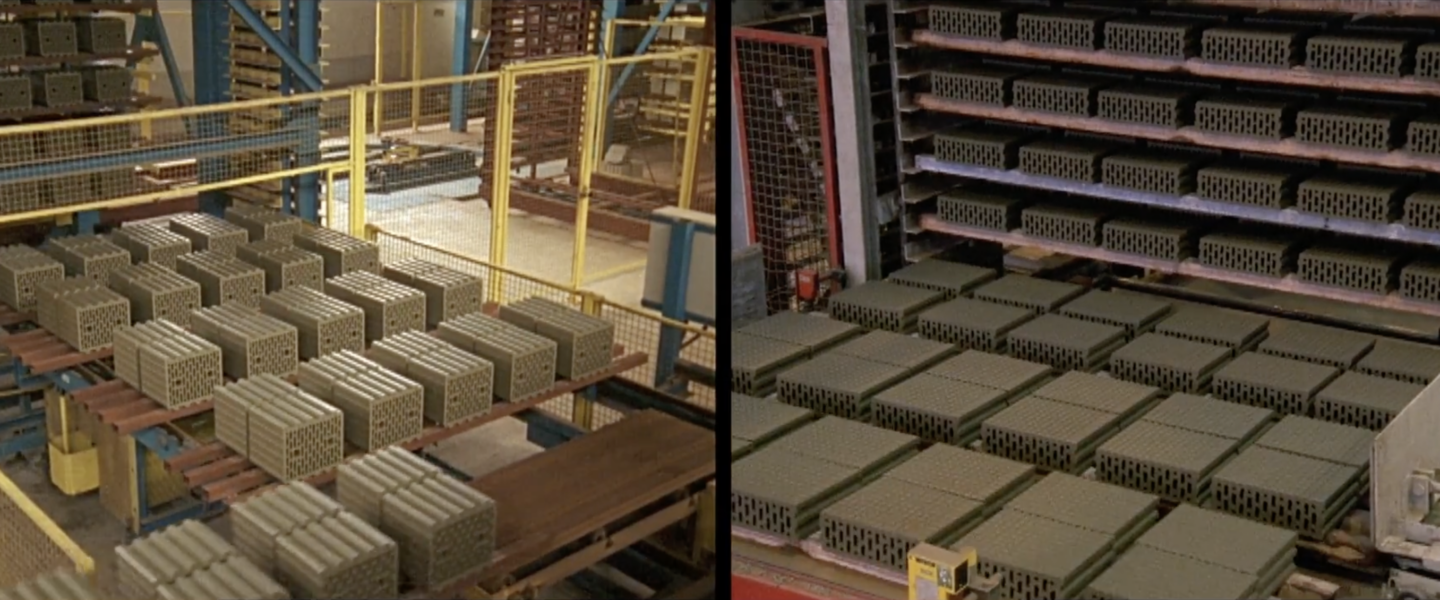 Still from Harun Farocki's film In Comparison
Who Builds Your Architecture?
Workshops, film and open lecture 22.–25. May 2023 in EKA
In the last week of May, exciting international experts will come to EKA to create a discussion on architecture and construction: Kadambari Baxi, Klaus Platzgummer and Lennart Wolff.
Kadambari Baxi, Barnard College, Columbia University, New York (https://www.kbaxi.net): architect and educator based in New York, works collaboratively forming interdisciplinary partnerships on project basis. Her design, research and media projects circulate widely in international forums. As Professor of Practice in the Undergraduate Architecture Department at Barnard College, Columbia University, she teaches design studios and environmental visualization seminars. Recent advocacy includes cofounding the group "Who Builds Your Architecture?" and serving on the advisory board of "The Architecture Lobby."
Klaus Platzgummer, AA, Technical University of Berlin (https://www.tu.berlin/architekturtheorie/ueber-uns/team): an architect, theoretician and historian. Currently, he is a tutor for History and Theory Studies at the AA School of Architecture and a research associate in the Department of Architecture Theory at TU Berlin.  He studies media and techniques for the storage, transmission and organisation of data, information and knowledge in design and construction processes. He is part of the Augmented Historical Pedagogies research group, an international collaboration between MIT, Technion and TU Berlin that explores the potential of various types of computer graphics techniques for historical documentation, archivisation and visualisation.
Lennart Wolff, Berlin https://www.lennartwolff.net: an architect, curator, and educator based in Berlin and a graduate of the Architectural Association, London. His work encompasses curated exhibitions, public art projects, architecture commissions, and exhibition architectures, such as recently for a show by LaToya Ruby Frazier at Kunstverein Hamburg. With Elisa R. Linn, Wolff runs the curatorial and artistic project km temporaer, which regularly organizes interdisciplinary exhibitions, performances, and screenings at museums, galleries, and academic contexts, recently in Berlin, London, and New York City, among others. With Klaus Platzgummer, he co-directs the AA Visiting School Zurich "Exhibiting Architecture," which since 2021 has been hosted by Kunsthalle Zurich.
EKA Faculty of Architecture organises two workshops with  Kadambari Baxi, Lennart Wolff, Klaus Platzgummer that look at the relationship between information, design, the building process and division of labour in architecture. The workshops, film screening and lecture will welcome students from different curriculums who are interested in these issues.
May 17:00-19:00

room A-400 workshop

"Building Information"
May 18:00-20:00

room A-101

Film screening: "

In Comparison

", Harun Farocki, 2009
May 14:00-17:00

room A-400 workshop

"Who builds your architecture?"
May 18:00-20:00

room

A-101

Kadambari Baxi open lecture

"Building Activism: A New Agenda for Architecture."
Building Information 
22.May 17:00-19:00 room A-400
The workshop "Building Information" looks at the role of digital tools in contemporary design and construction process. Analysing the production and use of modelling and construction software, the workshop also asks how these tools structure human and non-human actors and their actions in turn. These digital ecosystems both stem from and determine the character and conditions of architectural and construction labour. The workshop focuses also on the investigation of digital construction tools developed in Estonia, including the e-construction platform.
Participants:
Jaan Saar (Head of Digital Construction, Ministry of Economic Affairs and Communications Estonia)
Taavi Jakobson (Head of Building Registry Service, Ministry of Economic Affairs and Communications Estonia)
Who Builds Your Architecture? 
25.May 14:00-17:00 room A-400
The workshop "Who builds your architecture" examines the links between labour, architecture and the global networks that form around building. It aims to shift the focus from how buildings are conceived by architects to how they are materialised by a broad network of people including architects, construction workers, and a host of other actors. It poses questions on the ethical, social and political issues in architecture, from workers' rights to construction practices to design processes to new technologies. The workshop brings together developers of digital construction processes, architects, representatives from the trade union and construction industry.
Participants:
Ivo Jaanisoo (The vice-chancellor of the Construction, Ministry of Economic Affairs and Communications Estonia)
Evelin Tomson (Estonian Trade Union Confederation)
This week is curated by:
Andres Kurg, Art History
Andres Ojari, Architecture and Urban Planning