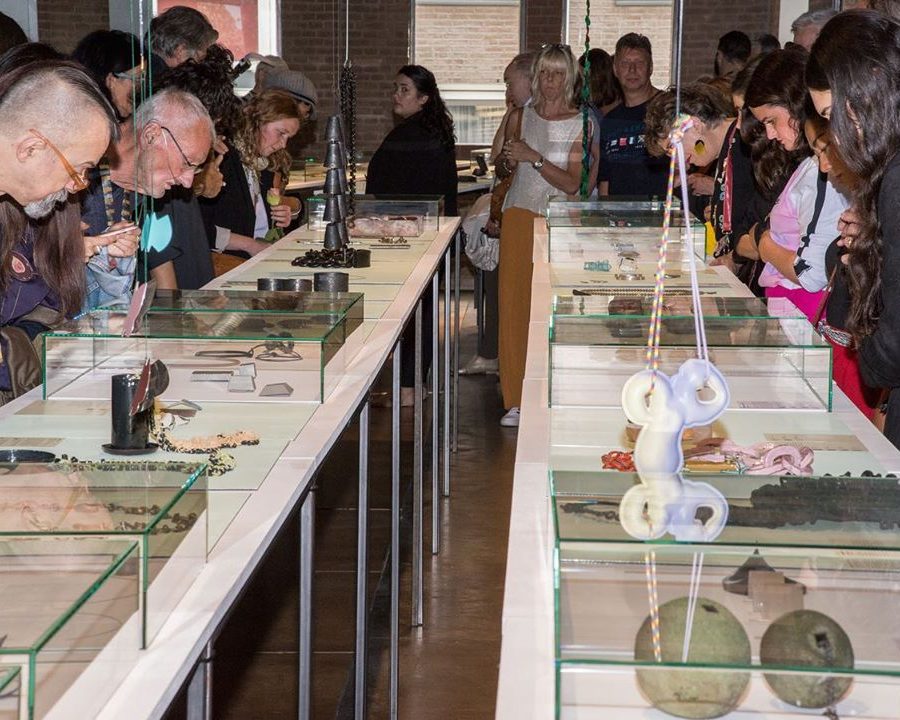 Opening of Marzee International Graduate Show in Galerie Marzee, Nijmegen
33rd edition of the Marzee International Graduate Show – on display until 30 October 2019
The annual Marzee International Graduate Show (Nijmegen, The Netherlands), is the highlight of gallery exhibition calendar, and has grown from a modest affair to an event unparallelled in size and scope. This year's show presents a selection of jewellery and objects by this year's graduates from art schools and academies from Europe, US, Asia and Australia.
Galerie Marzee is unique in its support for emerging young talent and since 1986 the Marzee International Graduate Show has offered the best new graduates their first opportunity to exhibit in a world-renowned gallery. During the opening we will also award the Marzee Graduate Prize to this year's most promising students.
Since 2016 Marzee wants to keep promoting the starting jewellery artists after the exhibition ends, and help them to find their way into the art world. With the Marzee for Starters project Galerie Marzee gives a selection of artists that have featured in the annual Graduate Show the chance to have their work on display in different exhibitions and fairs around the world, for a period of three years.
Every year the Marzee Graduate Prize is awarded to a selection of the most promising students.
This year the Marzee Graduate Prize winners from Estonian Academy of Arts:
Erinn Michelle Cox  
Triin Kukk 
Merlin Meremaa 
More information: