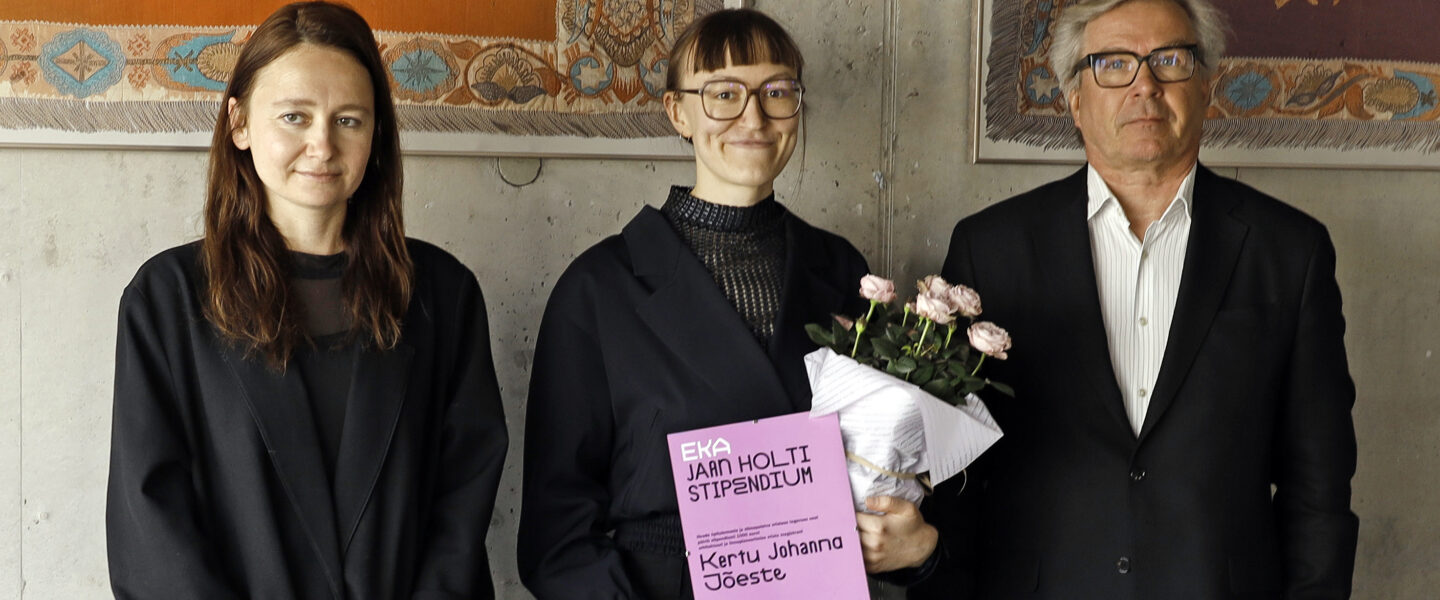 The scholarship was officially handed over to Kertu Johanna Jõeste by EKA rector Mart Kalm and dean of the Faculty of Architecture Sille Pihlak
This year's Jaan Holt Scholarship will be awarded to Kertu Johanna Jõeste, a student of architecture and urban planning, for her outstanding and active professional activities.
Architecture students are encouraged by Jaan Holt, an Estonian architect of Virginia origin and Professor Emeritus of Virginia Tech, with a scholarship. The purpose of the scholarship is to support the studies, creative activities and self-development of one successful student of the last year of architecture and urban planning at EKA. The amount of the scholarship is 1000 euros.
The scholarship committee included Dr. Sille Pihlak, dean of the Faculty of Architecture of EKA, Prof. Andres Ojari, head of the curriculum of architecture and urban planning, and senior researcher Dr. Renee Puusepp. According to the committee, Kertu is an active student, has the courage and determination to involve fellow students in the development of her ideas in order to find environmentally and socially sensitive solutions.
Kertu Johanna Jõeste's master's thesis "Architectural potential and design process of a system of modular construction based on mutual support" introduces an alternative Reciprocal Frame Structure construction method. The structure intelligently links architecture and engineering, simultaneously acting as both a structure and a space-creating system. The system is created with the principles of sustainability in mind – material use, production, construction and adaptation, which would find an applied output in the conditions of today's crisis situations.
Jaan Holt is a long-time director and professor emeritus of the Virginia Tech Washington-Alexandria Center for Architecture and an honorary member of the Estonian Academy of Arts. He has been a long-term supporter of Estonian architectural education, creating opportunities for many of our architects to exchange at the Architecture Center since 1992, where a large number of architects with an art academy background have been teaching and studying.