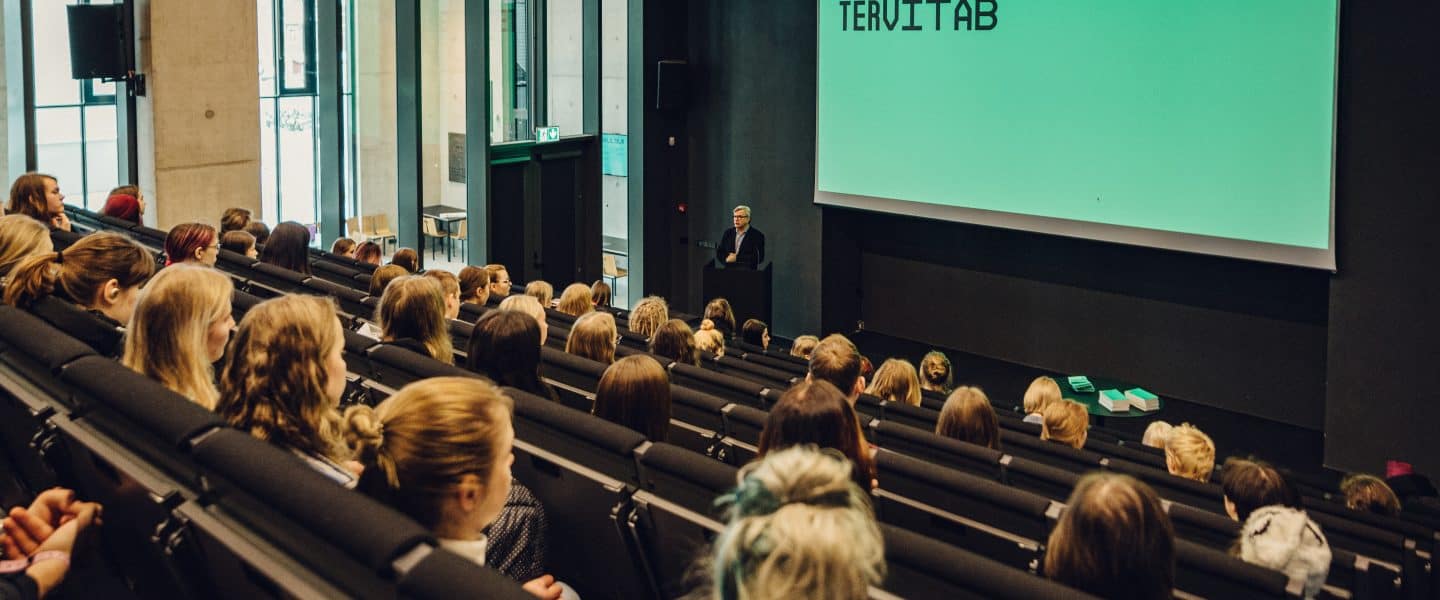 EKA welcomes You! Photo by Marek Metslaid
EKA's Crisis Committee decided to ease directives and open EKA as of 17 May:
– Contact studies will resume as of 17 May.
– The building will open to all EKA members and registered guests on 17 May; the building can only be accessed with the EKA card or by ringing the doorbell.
– Guest registration is required until 27 May via this form.
– Rooms may be booked via Tahvel as of 17 May.
– The canteen is open Mon-Fri from 9:00 to 15:00 from Monday, 17 May.
– The Library and equipment rental open on 17 May.
– The Open Academy may use rooms with 25% occupancy.
– All members of EKA can start scheduling international travel from 17 May. Please follow the advice of the Ministry of Foreign Affairs on reisitargalt.ee
– Working on the premises of EKA is welcome; employees must discuss  home office options with their direct supervisor.
– The members of the Academy have access to one corona speed test a week, which can be obtained from Head of Facilities, Kaido Kruusamets.
– If you have illness symptoms, it is prohibited to enter the EKA building.
– In case of contracting Coronavirus, please inform Helen Jürgens immediately: helen.jyrgens@artun.ee
NB! As of Monday, 17 May, COVID-19 vaccines are available to all residents of Estonia, aged 16 and above.
For full info about EKA corona measures, please check the website