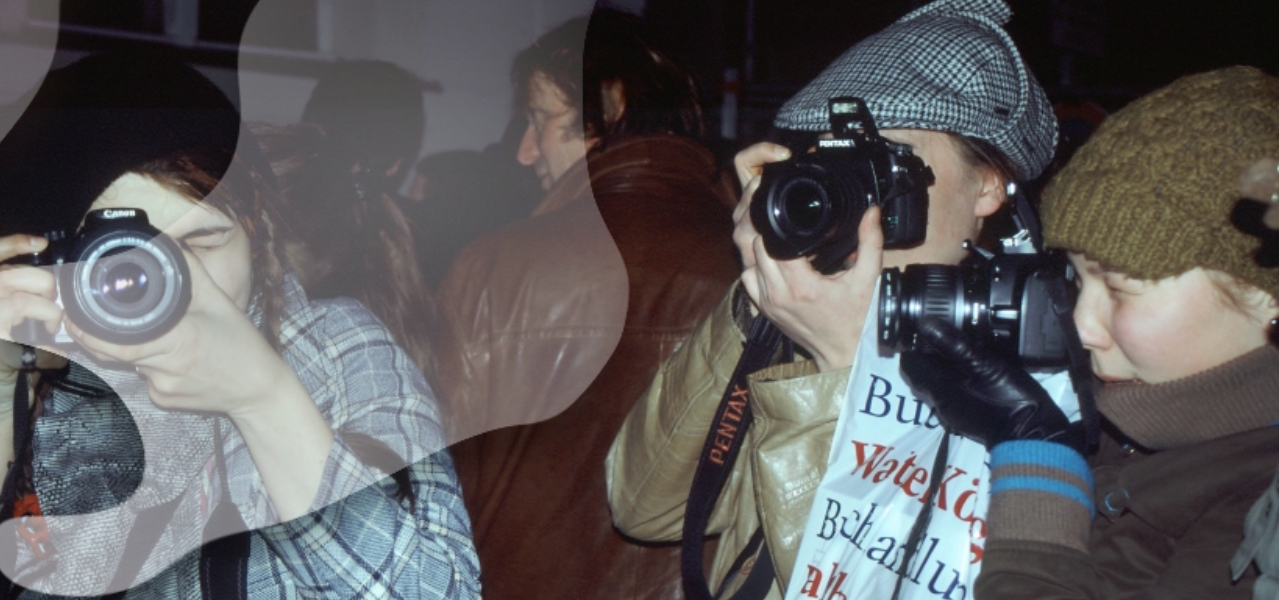 EKA fotograafia osakonna üliõpilased Krõõt Tarkmeel, Taaniel Raudsepp ja Laura Toots õppereisil Berliinis 2008.a. Foto: Kristiina Hansen
This academic year marks the 20thanniversary of the creation of the first photography curriculum at the Estonian Academy of Arts. To celebrate the occasion, an event series will take place at the Contemporary Art Museum of Estonia (EKKM), which was founded by people closely connected to the Department of Photography.
On four Tuesdays in October (2, 9, 16 and 23 Oct) at 18:00, the EKA Photo 20 club events will take place at EKKM. The events will feature discussion panels on the role of photography today, as well as input from artist-chefs and artist-DJs.
The discussion topic for the first club event on 2 Oct at 18:00 is "Photography? It's simple! – Various fields of photography". The participants include Toomas Järvet, Tanja Muravskaja, Anneli Porri and Vahur Puik; the discussion is moderated by Reimo Võsa-Tangsoo. The accompanying music is played by Ott Kagovere and Italian cuisine provided by Alessandro Volpin.
On 19 Oct at 18:00, the Department of Photography's Showcase Gallery will open its third exhibition. This instalment is prepared by artist Evita Vasiljeva, who is mostly based in Riga and Amsterdam, and curated by Kaisa Maasik. The gallery hangs on the facade of EKKM and the exhibition can be viewed at all hours.
On 8 Nov at 20:00, EKKM will host Marco Laimre's contemporary art quiz, which will be followed by a lively party.
The story of the Department of Photography goes back to the Estonian Academy of Arts Photography Centre that once coordinated the schedule for the darkroom and all-EKA courses on photography. In 1994, Peeter Linnap took the helm of the Photography Centre and soon after, the "Faculty of Taste" sign appeared on the centre's door. The first photography curriculum was introduced at EKA in 1998 with the master's programme following in 2001. To date, more than one hundred people have received a diploma in photography from EKA, including internationally renowned artists, freelance photographers, press photographers, art educators, cultural workers and other professionals.
The full event programme is available at:
The EKA website https://www.artun.ee/erialad/fotograafia/
Facebook https://www.facebook.com/EKA-Fotograafia-142012159217400/?ref=br_rs
Instagram https://www.instagram.com/eka_fotograafia/
Press release compiled by:
Laura Kuusk
Department of Photography, Estonian Academy of Arts
laura.kuusk@artun.ee, tel. +372 5558 4609