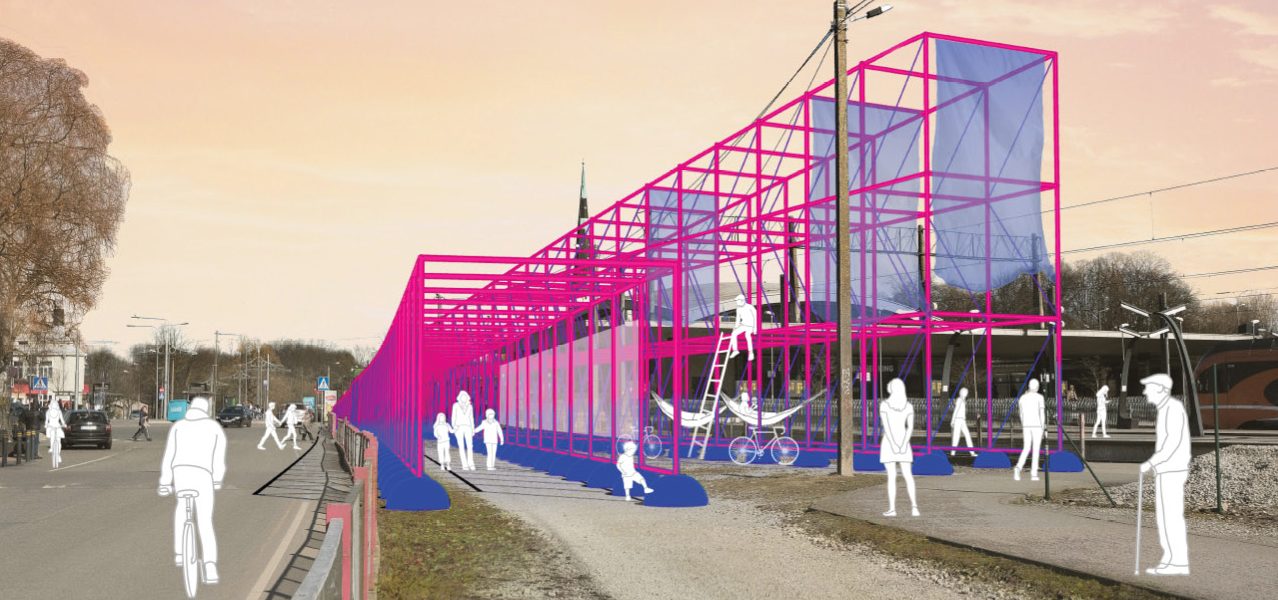 Architecture and Interior Architecture Students' Vision "Pipe Turn"
The Estonian Association of Architects, as the oldest association of architects in the Baltics, is celebrating its 100th anniversary this year. As part of this, a diverse jubilee program dedicated to architecture and urban space will take place in the autumn of 2021, part of which will include urban installations.
The main theme of the installations is the green: environmental friendly attitude. From the 28 ideas submitted to the competition, the jury selected three winning works, all of which are related to EAA. The prize fund of the idea competition, 2400 euros, which has been exhibited by the Estonian Cultural Endowment, is divided equally between the selected works.
Freedom Square will receive 5,000 wooden stumps as part of the installation "Thought Break" – for a break and to extend the life cycle of wood. The author of the idea is Mark Grimitliht.
The installation "Enchanting Dates" will be built in the area between the Culture Kilometer and the yard of the Estonian Museum of Contemporary Art, instead of the sheds to be demolished, by Laura Linsi and Roland Reemaa.
The installation "PIPE TURN" will take place in the area between the Baltic station and the market. It is a truss made of pipe fences that can be removed from urban space, which will be built in the former railway corridor. Siim Tanel Tõnisson, Mari Poom, Ra Martin Puhkan, Berta Kisand, Emma Pipi Penelope Visnap, Päär-Joonap Keedus, Karolin Kull ja Diana Drobot came up with the idea.