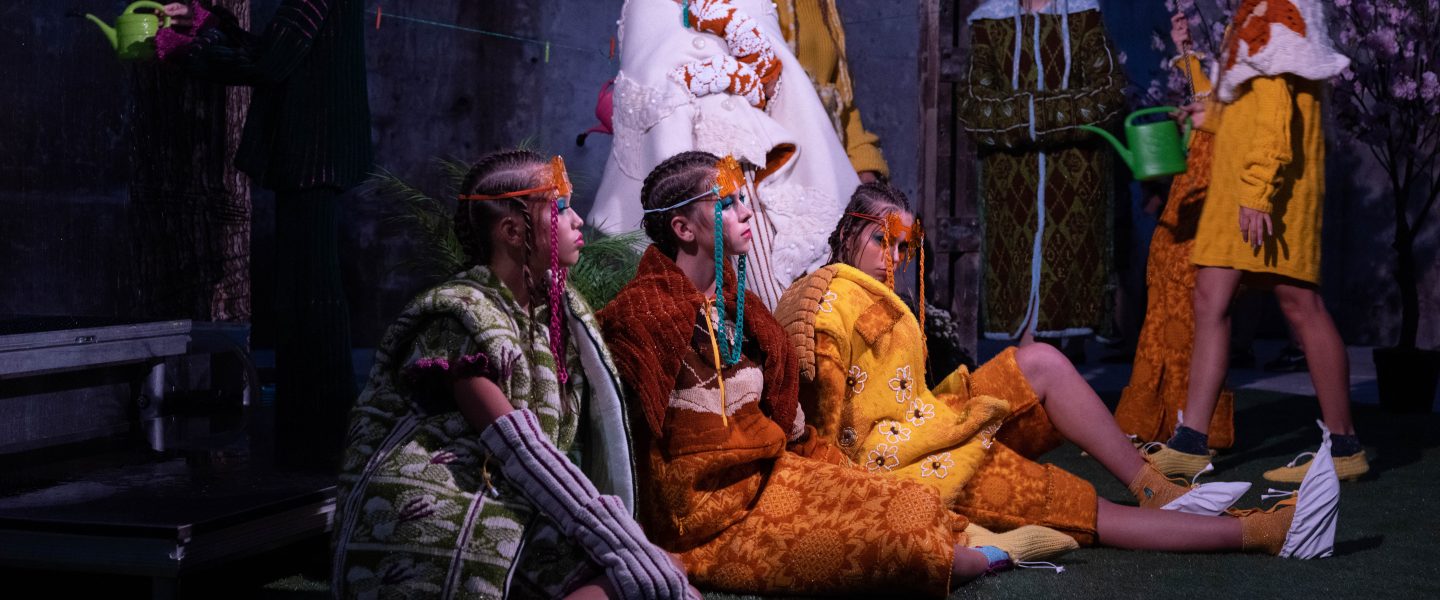 Mariliis Niine collection "ÕILE" 2020
On January 18th ERKI Fashion Show 2021 team has announced the collection design draft competition!
Boosting fashion since the 20th century ERKI Fashion Show, directed to young fashion designers, students and all sorts of fashionistas, is back with a push for the 2021 design competition. Participants have a chance to stun the audience with their craziest designs, wildest creative fantasies and unique textile solutions.
Design drafts for the competition can be sent until April 15th, 18:00(EET). The rules and regulations for the competition can be found under the attachments or on the Estonian Academy of Arts website: http://artun.ee/erki-regulations
To whom it may concern?
All creative talents, who have graduated from secondary school and are currently studying in universities, vocational schools or institutions of higher education, and those who have completed their studies up to 3 years ago, are welcome to take part in the competition.
The chosen designers who will get to present their collections at ERKI Fashion Show 2021 are to be disclosed on April 20th on the ERKI website and on ERKI Fashion Show social media accounts on Instagram and Facebook.
At the end of May, the major event shaking the Estonian fashion design landscape will take place for the 34th time, which has been regularly organized by students of the Estonian Academy of Arts. ERKI Fashion Show also extends beyond the borders of Estonia – every year an international jury and participants from many parts of the world are involved.