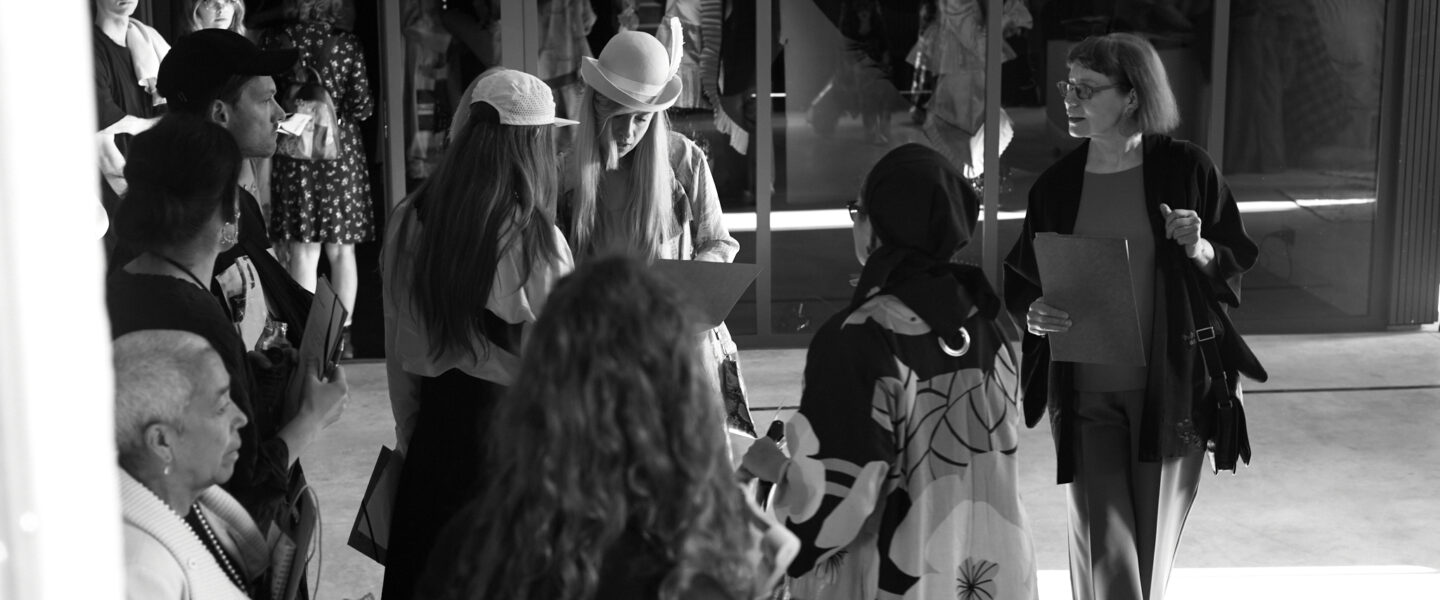 ERKI Fashion Show 2022 Backstage. Photo: Martin Buschmann
This year's ERKI Fashion Show received 22 designs from both Estonia and Finland. Pre-jury helped select amongst them 13 collections that will be featured in the fashion show taking place on June 17th.
The designs submitted to the competition were evaluated by a professional 14-member pre-jury, which included Estonian fashion designers Sille Randviir, Mari-Ly Kapp, Gita Siimpoeg, Ketlin Bachmann and Laivi Suurväli, visual artist Johann Kööp, musician Kitty Florentine, artist Marta Vaarik, film director Hardi Volmer, theater artist Kairi Mändla, director Anna Himma, artist and fashion designer Kärt Hammer, costume designer and head of the costume design department at the Royal Academy of Fine Arts in Antwerp Chris Snik.
This year, the following 13 collections were chosen by the pre-jury for the ERKI Fashion Show:
Lisette Sivard "Sad mascots for the broken people"
Joanne-Heleene Sõrmus "Thauma"
Karl Joonas Alamaa "SIX BOATS OF UNEARTHED MEMORIES"
Maria Roosiaas "MULK"
Siim Oja "star01"
Jaagup Kaiv "Miä vaivaga saat, tuud hoolõga hoiat"
Ron Verlin "SOLD MY SOUL FOR A PILE OF SCRAP"
Merily Mikiver "TENDER CONVERSATIONS"
Karl-Christoph Rebane "Empty cans"
Kristiina Tali "OUR MUDDY SOULS WILL LONG FOR THE GLASS MOUNTAINS"
Romet Kaljo "BLACKSHEEP"
Hanna Tiina Pekk "JUST MARRIED"
Susanna Belinda Kõgel "SLOW DOWN"
This year, there was a strong influence of Estonia folklore. According to the pre-jury, the collections were strong with a lot of originality and differentiation, interesting cuts, and integrity. Fashion designer Ketlin Bachmann is excited about and adds: "I already want to see these collections on stage!"
The ERKI Fashion Show will take place on June 17th at the Noblessner. For the first time, it will be held in two locations – starting in the mechanical sterility of the Põhjala Brewery, and then moving on to HALL, where the highest peak of the mechanical world – human nature itself – will be unveiled.