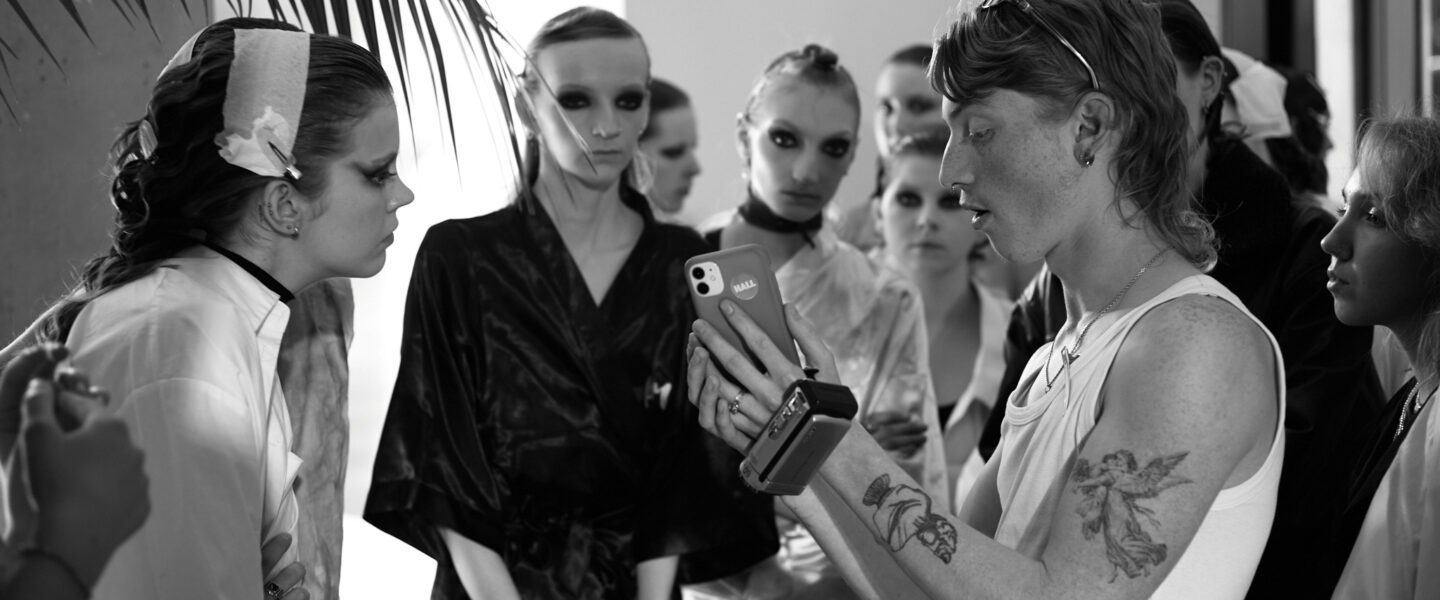 ERKI Fashion Show 2022 Backstage. Photo: Martin Buschmann
ERKI Fashion Show is seeking models for the fashion show taking place on the 17th of June in Noblessner.
The model street cast will take place on the 6th of May from 12:00-15:00 at the Solaris shopping center in Tallinn, located at Estonia pst 9. Both designers and model and casting agency Agency Icon will be present. If you are at least 15 years old, ready for stepping out of your comfort zone and want to be part of ERKI Fashion Show history, then this opportunity is just for you!
Karin Kiigemägi, longtime organizer and mentor of the ERKI Fashion Show team, encourages everyone to seize the opportunity. "This is a chance to catch the eye of scouts, not to mention the opportunity to step onto the ERKI runway. With every costume from the collections of young, passionate designers that will be entrusted to you on the catwalk, goes hand in hand with a touch of a muse!" she adds.
For the street casting, wear a neutral-colored, pattern-free, and logo-free T-shirt/top/dress, and wear skinny or short pants or a skirt and sneakers. It is also important to have clean hair and a makeup-free face (light makeup is allowed). Girls should bring high-heeled shoes and a hair tie for long hair.
More information about the event can be found on the ERKI Fashion Show Facebook page.