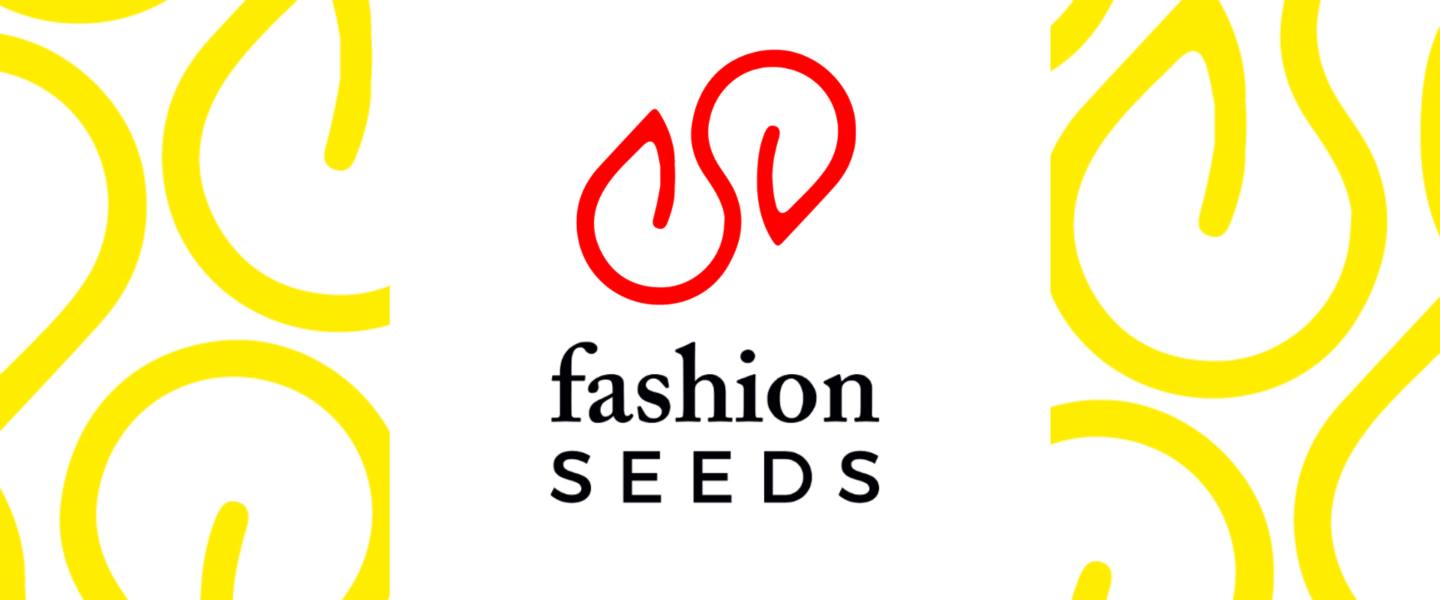 FashionSEEDS
Centre for Sustainable Fashion, based at London College of Fashion, UAL announces the launch of FashionSEEDS (Fashion Societal, Economic & Environmental Design-led Sustainability), a brand new, free-to-use platform created to help fashion educators across the globe in exploring, teaching and learning sustainability practices in and through fashion design.
Created by a European network of fashion universities: University of the Arts London, Estonian Academy of Arts, Politecnico di Milano and Design School Kolding, under the leadership of Professor Dilys Williams, Director of Centre for Sustainable Fashion at London College of Fashion, UAL, FashionSEEDS offers insights from tutors and researchers and a range of resources to help tutors consider the why, what, how and with whom fashion education takes place. It offers ways to reflect and act to demonstrate the positive impact and the discipline of fashion design for sustainability can have in our world.
The FashionSEEDS platform has been developed through three years of research, reflection and co-design by a group of researchers and tutors from the aforementioned four universities involving educators in over 70 universities and professionals in over 60 companies around the world.
The Estonian Academy of Arts' (EKA) professors and researchers contributed to the FashionSEEDS sustainability platform by course catalogue mapping, material surveys, research and analysis, and by aligning the platform with environmental policy. The EKA team included Senior Researcher and Head of Circular Design at the Sustainable Design and Materials Laboratory Reet Aus who is one of the most important international experts in conscientious fashion, specifically upcycling and waste reduction. The Estonian team helped map the role and responsibilities of future designers, bringing policy makers, design educators and industry professionals around the table to discuss how the different parties would move forward with the changes of the green revolution. EKA was also involved in aligning the platform outputs with policies. 
Professor of Fashion Design at EKA, Piret Puppart adds: "I am honoured to participate in this project since we can apply a completely unique and already thoroughly researched knowledge in the teaching of sustainable design in the world and in Estonia, and in introducing sustainability itself. As we are not able to train teachers fast and extensively enough in the context of the fast-approaching green revolution, FashionSEEDS fills the gap and provides a well curated fast-track for educators to keep up the pace. The content is divided between four pillars of sustainability, including environmental, educational, societal and cultural pillars, which help teachers navigate the vast repository and address in-depth the specifics of their field." In addition to Reet Aus and Piret Puppart, EKA Fashion Design Department's consultant and teaching staff Harri Moora, associate professor Julia Valle-Noronha and lecturer Triin Amur participated in the work of the Estonian team.
Designed with, by and for a range of tutors in mind, from those just beginning to integrate sustainability in their teaching to those with deep expertise, FashionSEEDS is a resource that tutors can return to as their needs evolve within fashion education. The tools are applicable in a variety of educational institutions, ranging from universities to vocational schools and even used in general education like high schools.
FashionSEEDS features a brand-new guide, the Tutor's Toolkit, which can be applied or adapted to help educators consider ways to put nature and equity at the heart of fashion design curricula. This includes: 
Alongside the toolkit's materials, the FashionSEEDS team have designed key resources to help underpin the practicalities of teaching and learning. These include the Reader, a pocket book to the platform which acts as a stand-alone reference in fashion design education for sustainability in higher education, the Library, a curated list of reviewed external platforms, the fashion tutor as sustainability, developed to help tutors in the development of their own practice and the FashionSEEDS project reports, which share the underpinning documents developed in the creation of the platform itself.
Dilys Williams who is one of the pioneers of advocating sustainable design and currently Director of Centre for Sustainable Fashion at London College of Fashion, UAL, said: "Education is the leverage point for change in societies, cultures and economies; in this time of climate emergency, personal and systemic change in fashion is needed more than ever. As fashion tutors we have the opportunity and responsibility to be changemakers; to nurture knowledge, skills and capabilities that challenge damaging practices in the existing fashion system and design new systems that restore nature and equity. We can guide and embolden each other in navigating unknown territory using trusted reference points and including practices of care and inclusivity. FashionSEEDS offers tutors connectivity and shared learning to use as they tread the path of systems change."
The FashionSEEDS team would like to thank the Erasmus+ Programme of the European Union for co-funding this project and all of those who have given their time to contribute to the creation of this work.