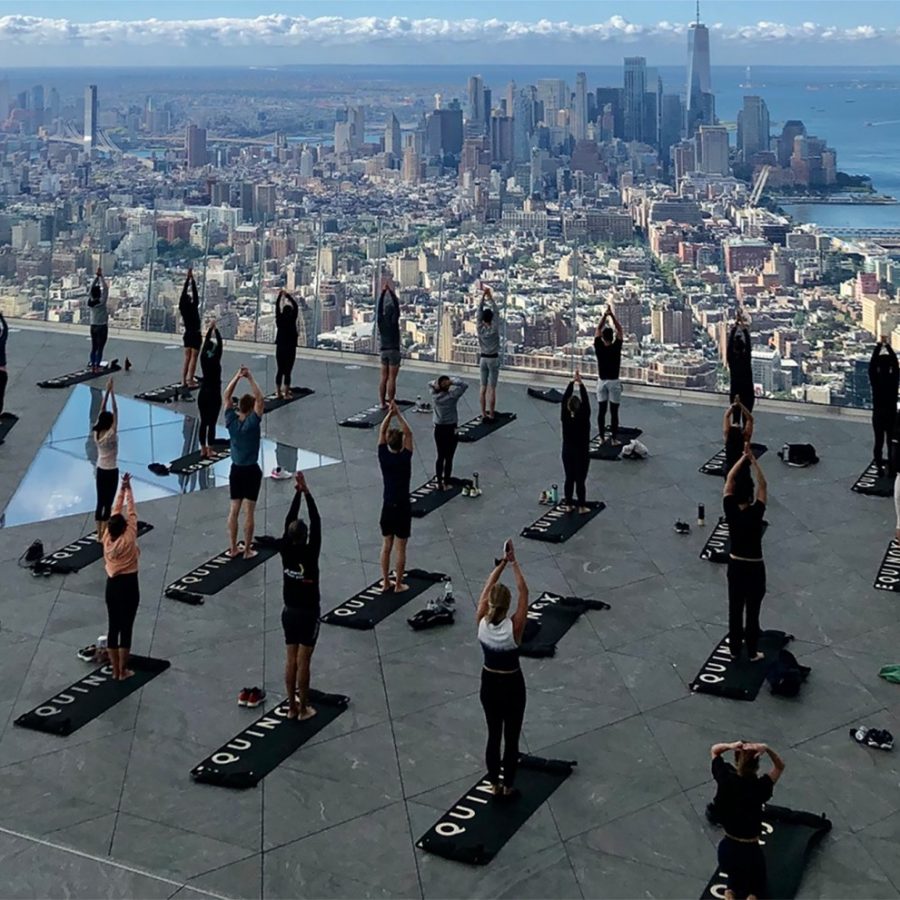 Edge Yoga. Photo from New York Post
Please join us on the 7th of December, 15.00 for the final evaluation of the "Fitness and the City" research studio course. The evaluation takes form of an exhibition opening in A500 (the open space near the terrace).
"Fitness" is most commonly thought of as a sculpting of the body through training and exercise. But when considered through the lens offered by the field of urban studies, "fitness" raises broader questions about who we are the and the cities we live in: What are the structures, urban and otherwise, that shape us? What makes life survivable? Is it norms, habits, routines of self-care? It is our environment? Or is it the fear of what we might become?
In this exhibition, EKA students Daria Khrystych, Mira Samonig, Luisa Fernanda Ayala Torres, Alexander Nenenko and Dorothea Müller combine theory, research, and design methods in order to offer a series of unique answers to these questions.
The course is part of the Masters of Urban Studies, and is taught by Maros Krivy, Leonard Ma, and Helen Runting.
Event on Facebook.