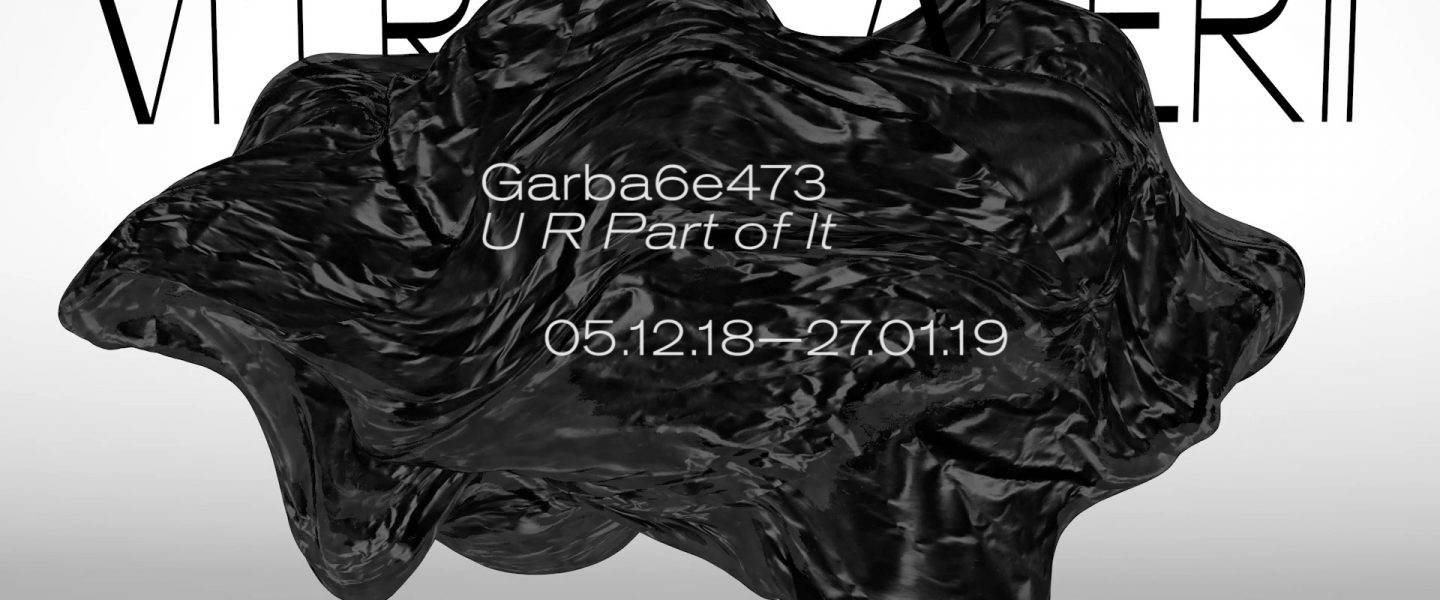 Graphic design: Mai Bauvald and Ran-Re Reimann
GARBA6E473 will open their exhibition "U R Part of It" in the Showcase Gallery of the department of photography at the Estonian Academy of Arts  (Põhja pst 35, Tallinn) on Wednesday, December 5th, 2018. Participating artists will hold a performance at 10am that will be followed by the official opening at 6pm, both events taking place in front of the Showcase Gallery.
Current exhibition was selected as the first one among the proposals submitted to the Open Call of the Showcase Gallery.
GARBA6E473 (artists Sidney Lepp and Kertu Rannula) presents a collage that is referring to the new national tradition of Estonians to go to Latvia for purchasing large amounts of cheaper alcohol. The exposition focuses on a group of young Estonian artists consuming alcohol and killing time in Riga.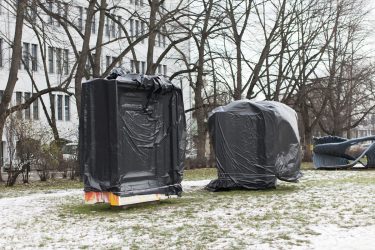 Exhibition will be accompanied by related actions, the first one "It's Time to Take Out the Trash" was held on the artwork "Patina" in front of the building of the Estonian Academy of Arts on December 2nd, 2018. The artists comment the action as follows: "What is trash for some people serves as a treasure for others." With their installative action, the artists aim at attracting attention to the motives of such actions that have questionable value for them.
Current exhibition can be viewed at any time and it will remain open until January 27, 2019.
Graphic design: Mai Bauvald and Ran-Re Reimann  
For their kind support we would like to thank: Student Council of Estonian Academy of Arts, Prügiekspert LLC, Tauraite Country Spirits and Õllenaut.
Sidney Lepp (1994) studies in the faculty of fine arts at the Estonian Academy of Arts. He is mainly interested in various social phenomena such as the influence of advertisement psychology and traditions on individuals, as well as manipulating the habits and comfort zone. The artist has used photographs, stickers, posters and other ready-made objects in his work. He has initiated several artist groupings and is actively participating in the following projects: PRIIT, ViinaNeljapäev, SE_LJO ja GARBA6E473.  
Kertu Rannula (1997) lives and works in Tallinn. She studies in the department of photography at the Estonian Academy of Arts and she is mainly intrigued by themes related to youth and pop culture. Kertu Rannula is interested in photography as a form of documentation, she mainly uses multimedia techniques in her work. Since 2018 she is a member of artist groupings GARBA6E473