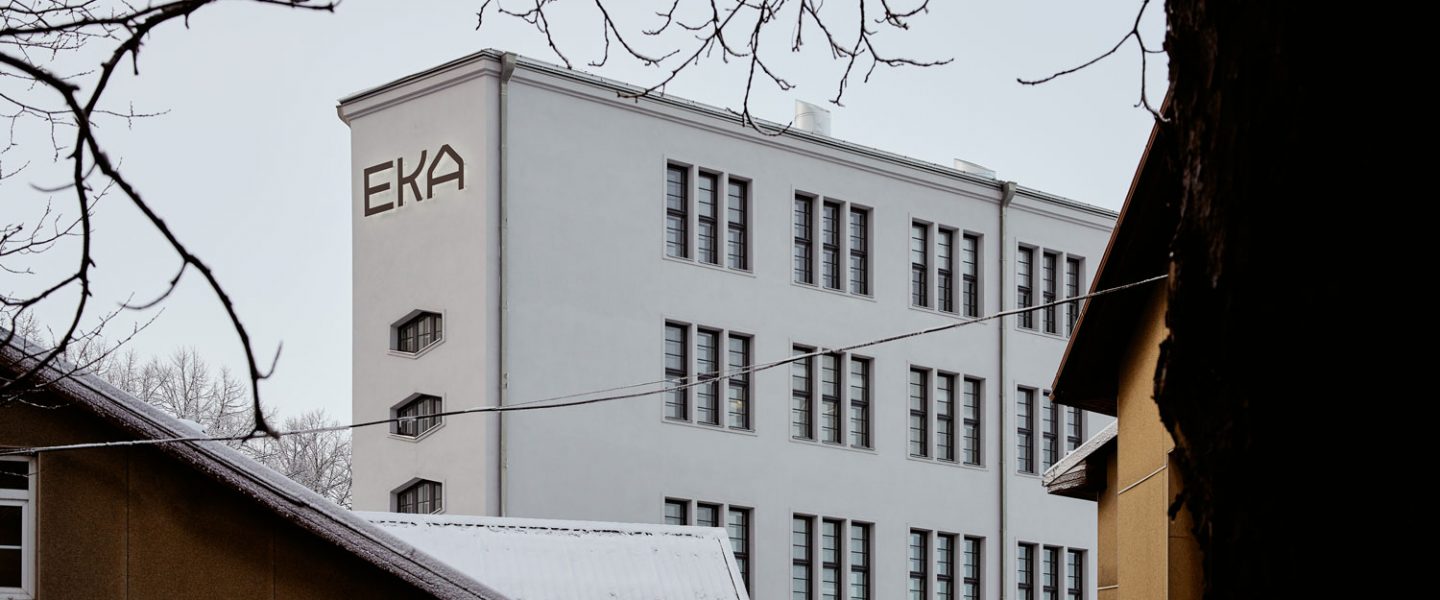 Estonian Academy of Arts. Photo: Tõnu Tunnel
The International Association of Research Institutes in the History of Art (RIHA) has accepted the Institute of Art History and Visual Culture as its new member in late 2019. RIHA was created in 1998 with objective to coordinate research and teaching of art history worldwide, to promote knowledge and scholarly exchange, to initiate joint events, and to publish its own journal. In its activity, RIHA also seeks to speak to audiences beyond the academic circles: to make the voice of art history better audible in society, to introduce and popularize the knowledge produced in this field and raise the awareness of the actual effects of this discipline.
The list of RIHA member institutes is awe-inspiring. New institutes have joined the 17 founding members over the years, the principle being one member per country. In some rare cases, exception is made, so that two institutions represent the state. Many of them need no introduction at all: the Getty Research Institute in Los Angeles, the Courtauld Institute of Art in London, Zentralinstitut für Kunstgeschichte in Munich, Institut national d'histoire de l'art in Paris, including the oldest ones in the field, going back to 19th century, such as the Kunsthistorisches Institut – Max-Planck-Institut in Florence and Bibliotheca Hertziana in Rome.
Most institutes representing Central and Eastern Europe were established before World War II, many of them under the academies of sciences. A similar system of research institutes was in effect in Soviet Estonia, where, however, none was established for art history. The Soviet Estonian Academy of Sciences did have an Institute of History, though, with a special section for art history.
The Institute of Art History and Visual Culture (KVI) was founded in 1992 at the Estonian Academy of Arts, together with the new curriculum for art history. Its predecessor was the chair of art history in the same institution. KVI has always combined the functions of a teaching and research institute. This two-fold identity has justified itself, enabling to combine supervision with scholarly research, to involve doctoral and master students. In the context of RIHA this link with the university is relatively rare, and KVI's membership thus all the more significant. KVI is the only member from the Baltic States at present. From the neighbouring area, the Swedish Nationalmuseum and the Moscow State Institute of Art are members.
See RIHA website.