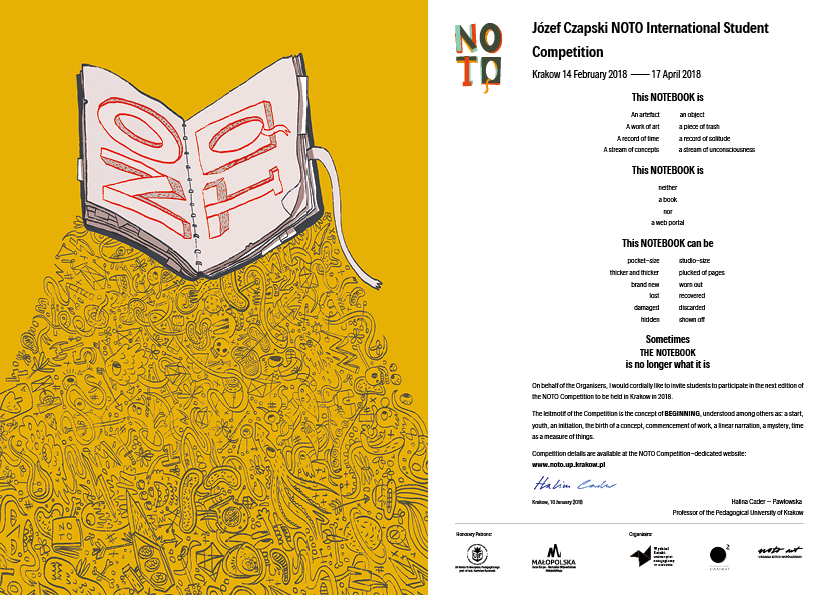 On behalf of the Organizing Committee, we are pleased to invite students and graduates to participate in the coming edition of the Józef Czapski NOTO International Student Competition to be held in Krakow from 14 February 2018 to 17 April 2018.
This year's leitmotif is BEGINNING, that can be understood as: start, youth, initiation, birth, commencement of a work, a linear narration, a mystery or time measure.
You will find more detailed information on the official website: www.noto.up.krakow.pl/?lang=en, as well as on social media: www.facebook.com/noto.notebook
www.instagram.com/noto.notebook
Organizers include the Faculty of Art of the Pedagogical University of Krakow, Student Association 'Kwadrat' and NOTO ART Contemporary Art Foundation.