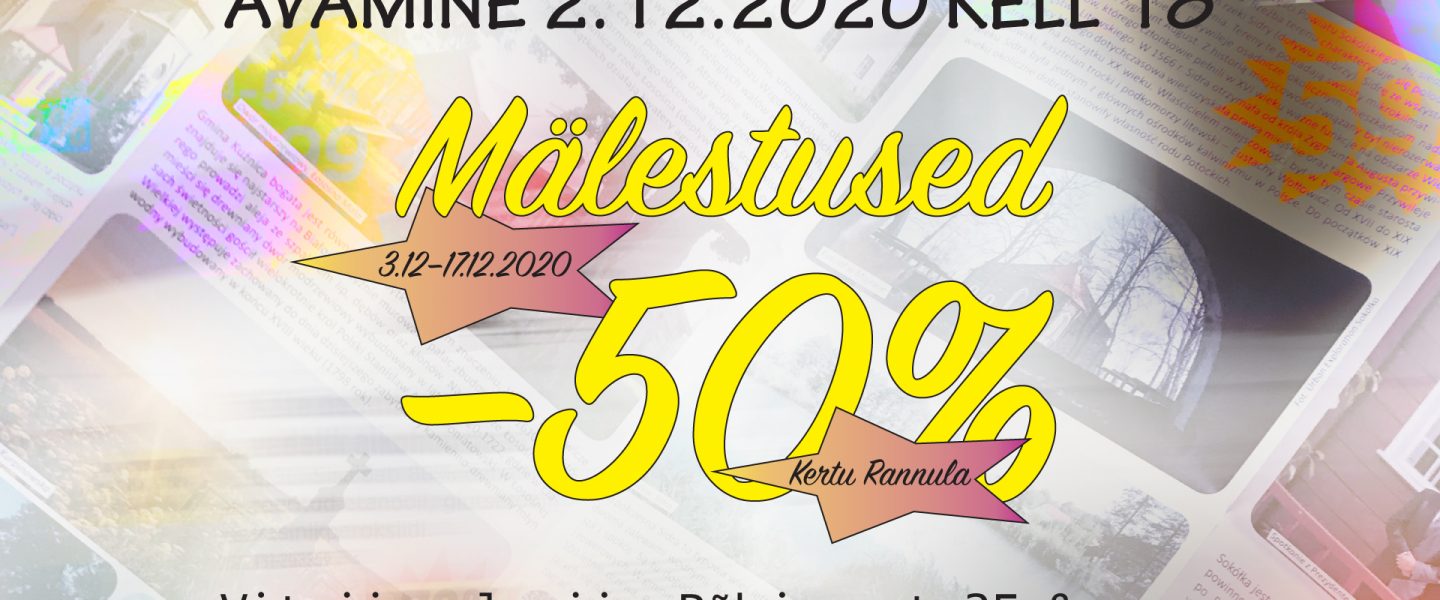 Kertu Rannula at Vitriingalerii
Kertu Rannula is opening "Memories –50%" (Mälestused -50%) at the Vitriinigalerii on December 2nd, at 6 PM.
The exhibition takes place in 4 locations at the same time: in Vitriingalerii and in three abandoned spots in Tallinn Old Town (Vana-Posti, Mündi and Pikk street). On the opening evening at 6.30 PM, a joint trip to the Old Town will be undertaken to introduce the exhibition in full.
The exhibition "Mälestused –50%" in  Vitriingalerii and the abandoned spaces are drawing attention to the vulnerability of the tourism and entertainment sector and the ruining of the Old Town, but is also a starting point for asking personal questions about collecting and traveling.
Kertu Rannula (1997) lives and works in Tallinn. Rannula is studying Photography at EKA and has studied at the Faculty of Liberal Arts of the Icelandic University of the Arts (2020).
She is a member of the group GARBA6E_473.
Vitriingalerii is located at Põhja pst 35.
The exhibition is open till December 17, 2020.