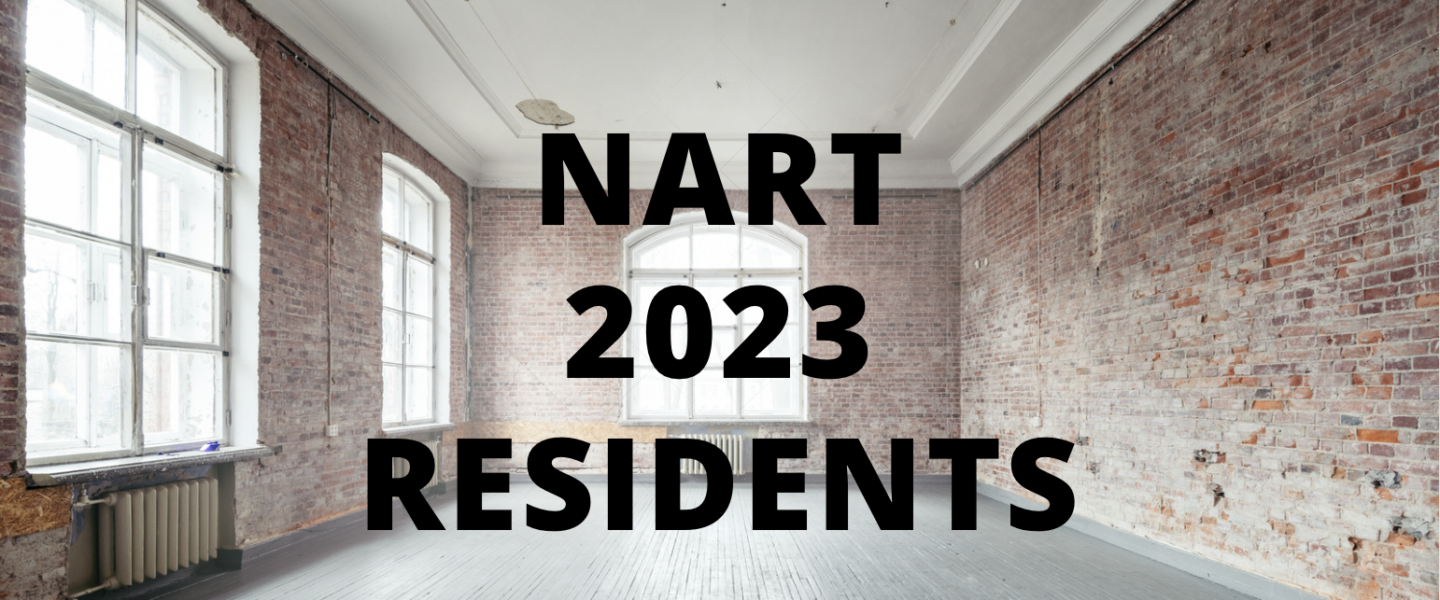 Narva Art Residency 2023 artists–in–residence have been selected. The open call for artists-in-residence 2023 ended at the end of November. In total, more than 200 applications were submitted. Twelve new artists were picked to be part of the NART 2023 program.
The artists were selected by a jury that included Laura Toots (cultural worker and artist), Ionel Lehari (design strategist and lecturer at the Estonian Academy of Art), Kenneth Bamberg (artist from the Åland Islands and artist-in-residence at NART in 2022), Nico Anklam (director of Kunsthalle Recklinghausen, Germany) and Johanna Rannula (director of the Narva Art Residency).
The duration of the residency is in most cases about 2 months. The artists live in the historic villa of John Carr and have access to the Krenholm Manufactory. The focus continues to be on artistic practices that interact with the citizens of Narva and the local context.
Wilson Tanner Smith (USA, Finland) is a composer, cellist, and performance artist who frequently collaborates across music, theatre, and dance projects. He plans to work on site-specific performances in spaces around Narva and Kreenholm.
Mia Tamme (Estonia, Germany) slides between Tallinn and Berlin as a freelance researcher and graphic designer. Her aim is to make a short film that explores the past and present of cinema culture in Narva.
Kristian Sverdrupil (Denmark) was diagnosed with cerebral palsy at an early age and has thus worked in the intersection between science, art, and the body. He is a visual artist and sculptor and will organize workshops that result in a collaborative art piece.
Nikita Timonin (Russia, Italy) is an architect who will have two projects at hand at the residency – a theoretical project for the revitalization of a currently empty building in Narva, and a public art installation that will be located at NART.
Leri Matehha (Estonia, Germany) is plans to research and make a film that examines in a laconic way the awkward relationship of Estonians with Russia.
Reiko Motohara and Kaori Sato (Japan) are a duo working in contemporary art, ceramics and research. They plan to collect the stories of Narva residents and their method of doing so is by the communal activity of preparing meals and eating together.
Elke Renate Steiner  (Germany) is a Berlin-based comics creator who has conducted workshops for example in Oslo, Helsinki, Murmansk and Grozny. In Narva she will have workshops for adults with the aim of translating their experiences of living on the Estonian-Russian border into comics.
Emery Hall (USA) is a textile artist from Arizona. During the residency she will be working on a series of fiber-based works, tentatively titled Ephemerality of Thread, using natural fabrics and locally-sourced dyes. She intends to connect with the city's history as a textile production hub.
Emelie Röndahl (Sweden) creates images woven by hand in the traditional Scandinavian technique "rya", and she uses untraditional long threads to make the textiles "cry". In Narva she will invite others to learn her crafts.
Olga Vardega and Christof Zekel (Germany, Poland, Portugal) are two artists and travelers who will create an installation at the Krenholm textile factory using projection mapping and spatial sound. ˇ
Asia Tsisar (Ukraine) is a curator and researcher who has delved into the concepts of East and West. At NART she will be researching the events of 1991 in Narva.
Ola Lewczyk (Poland, England) is a ceramic artist who will be investigating the Neolithic pottery of the Narva culture (5300 – 1750 BC). She hopes to find local potters and craftsmen to do collective work and to set up a fire pit for burning ceramics.
In addition to the selected artists from this open call, Narva Art Residency will host a number of other artists in 2023. Two former resident artists – Maria Kapayeva and Andrea Stanislav – will be returning in the coming year. Spanish photographer Matias Costa will take part in the program.
Thanks to the cooperation with the Finnish Cultural Foundation and HIAP, Ivanda Jansone and Saara Tuominen will be having 3-month-long residencies. Two artists will take part in the "Krenholm Plants" community garden project. Additionally, there are plans to have a residency for children's literature and another residency will be done in cooperation with the Estonian Academy of Art.
The next open call for residencies will take place in the autumn of 2023. We will also hold an open call for the exhibitions programme in the spring to plan the schedule for 2024.