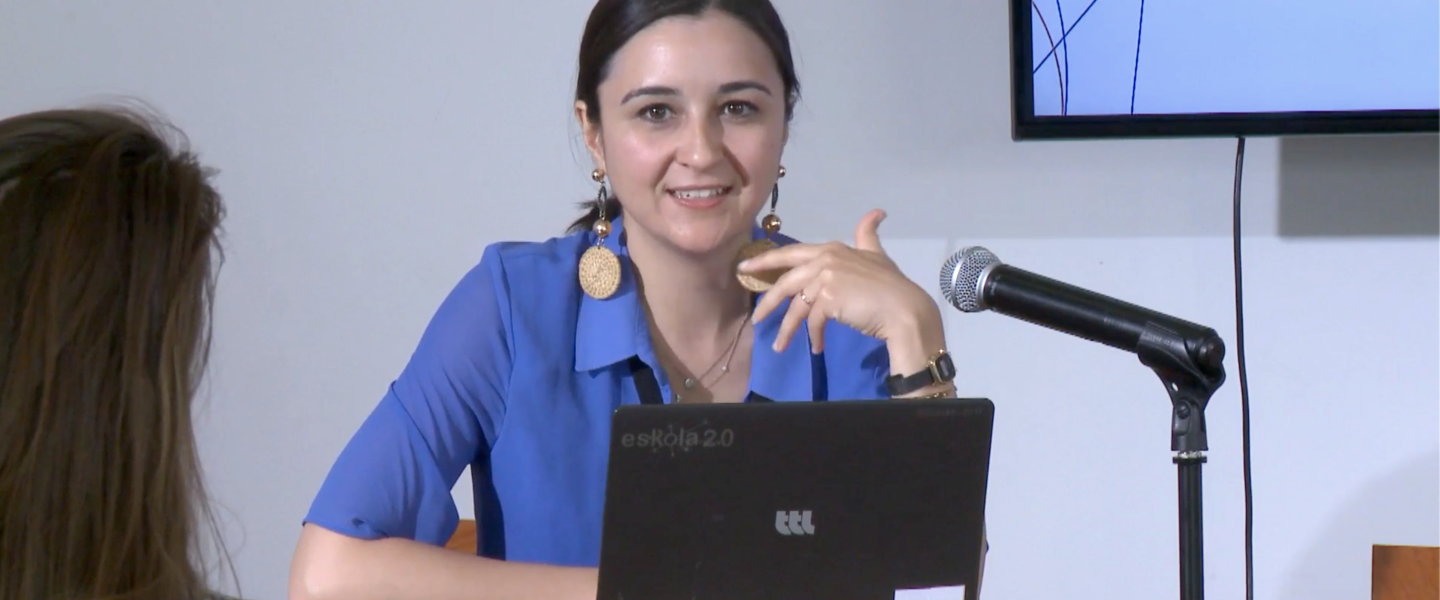 Nesli Hazal Oktay, lecturer and MA curriculum developer of EKA IxD.ma programme, visited Bilbao, Spain on 25th June – 3rd July to participate and present her paper at the conference "DRS2022", a showcase for the best in design research.
While continuing her journey at the Estonian Academy of Arts as a design educator, Nesli is also studying at the Academy as a doctoral student. Her research interests include embodied, participatory, and speculative approaches to design. At DRS2022, she published her paper in the track: "Embodying experiential knowledge" which presented her ongoing doctoral research from the perspective of how experiential knowledge of tangibles can support the creation of the design placebos through an experiment of cultural probing. Her paper is accessible at https://doi.org/10.21606/drs.2022.598.
The Design Research Society's (DRS) biennial conferences publish high-quality peer-reviewed research papers, host a range of participation opportunities and are an essential meeting point for the design research community and other related disciplines. This year, the DRS conference was hosted by the city of Bilbao in association with the University of the Basque Country (Universidad del País Vasco) and the wider ecosystem of local academic and design institutions.
The Design Research Society is a learned society committed to promoting and developing design research worldwide. Established in 1966 it is the oldest multi-disciplinary society for the international design research community.