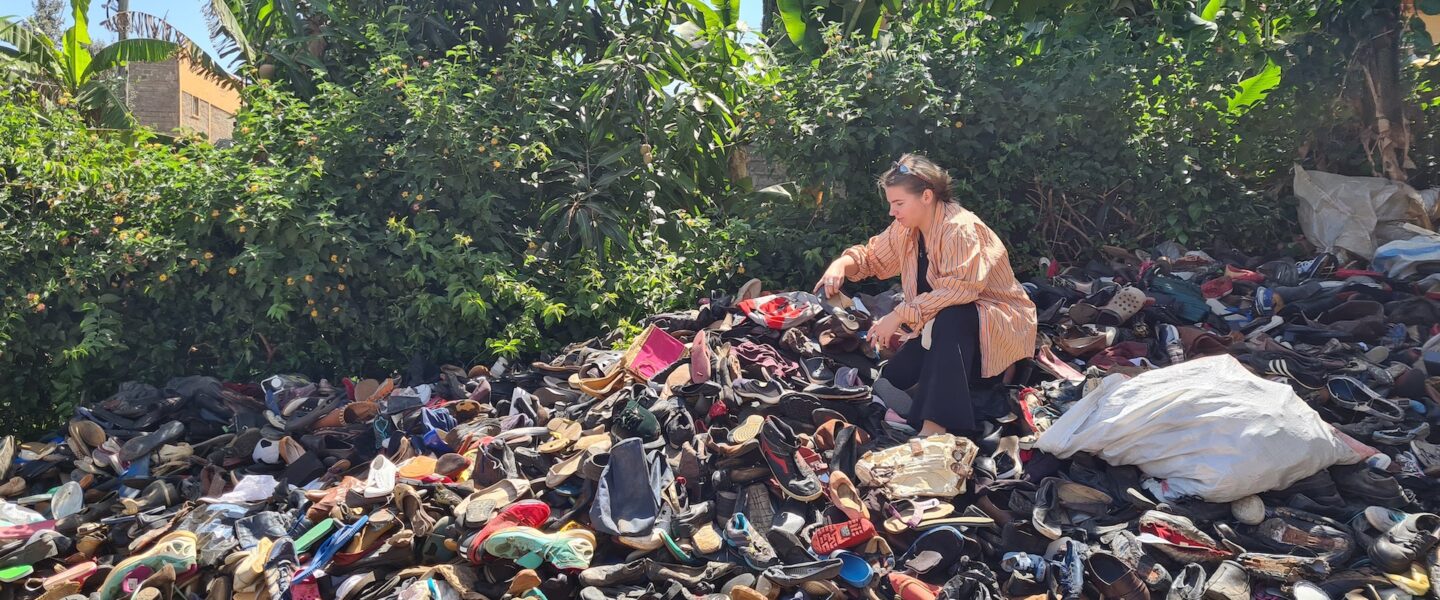 Postcard from Kenya, 1
At the beginning of February 2022, eight EKA Fashion, Accessory, Textile and Product Design students flew to Kenya to work on sustainable projects there.
Postcard from Kenya, 1
So far, we have spent two busy weeks in the hot African sun. We have felt both the local temperament and the familiarity with the life on the street.
According to the big city, life here is chaotic, starting with traffic and ending with human relations. However, everything works and moves forward. Nairobi's street scene is enriched by extensive construction work, signaling the city's great vision for the future, to grow into Africa's start-up capital. As fashion designers, we have also come here with a great vision to find a solution to one big problem – the abundance of textiles. For two months, we have joined the project "Completely out of fashion" initiated by Reet Ausi. The project itself is more multi-layered and broader than our exposure to it so far. Every day is new and adds a little more.
So far, we have done it with a local textile surplus company, ACT Africa, which has kindly opened its doors and introduced us to its work culture. The company collects clothing and accessories based on location to give them new life. In the form of valuable recycling, it is also our job to give new clothes to clothes that are dirty or broken. We test fabric manipulation techniques, redefine fabric cuts with new cuts and adapt them to today's fashion trends.
The days are spent mainly by sorting and cleaning clothes suitable to our concept. The washing machine is constantly running and we are interacting with locals on the roof parking lot ontop of our apartment. We use all places that are exposed to the sun and wind, as well as our own balcony, as a clothes dryer.
Every day we also go to a studio at a local school, where a local fashion club is creating a collection in parallel with us. The mood in the studio is sublime and there is a lot of talk. We share both our know-how and skills and introduce our creations to each other.
Cärol Ott, Sandra Luks & Kristel Laur