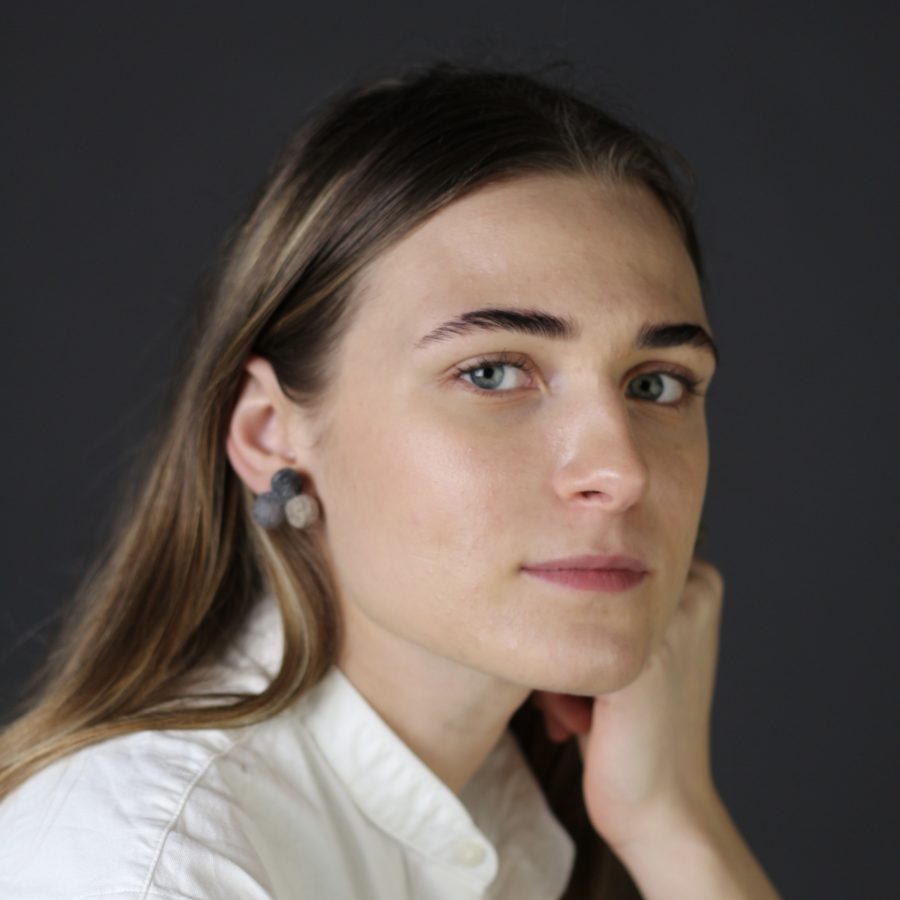 Emilia Kagovere
December's product design form was filled out by Emilia Kagovere, a third-year student in Digital Product Design, who's not afraid of challenges as she sees these as an opportunity to develop. Most recently, she took on an internship, which grew into a real job, at Rexplorer – a company that specializes in renewable energy platforms. Emilia has also been one of the mentors of EKA's product design workshops for students in secondary schools by awakening pupils' interest in design and developing their design thinking at an early age. Emilia's driving force in the digital product design landscape is certainly her determination and directness.

Name: Emilia Kagovere
Position: Product designer at Rexplorer
Connection to EKA: Third-year student in Digital Product Design
1. What projects are you currently working on?
I'm currently completing my last specialty project at EKA, which is initiated by Transform4Europe. The aim is to improve the journey of Erasmus exchange students by creating a well-structured information environment. Professionally, I'm working to improve the experience of exposure to renewable energy through digital platforms. Together with the Rexplorer team, we're developing a production potential calculator that needs only one input.
2. What is important in design, what is irrelevant?
In design, the most important thing is to monitor the user's needs. If the product is needs-based and actually solves the problem, then the next important thing is the experience that comes with the particular product. I consider everything that doesn't carry value in design to be insignificant – it has no contribution to solving the problem.
3. What is your favorite step in product creation and what does it look like?

I especially enjoy the research phase – everything that precedes the ideation. I consider understanding and defining the problem to be a priority in the design process. In case there are inconsistencies in the first two steps, the whole further process is more likely to collapse. In my own projects, I involve users and use my empathy to the maximum.
4. What has been your favorite project while studying at EKA? What did you discover during that?

I developed the most during a project, where we had to design a game on the subject of species richness. Since I don't love games, grasping this area was harder for me than I thought. I discovered that if you put in enough effort, you can find a direction that inspires and speaks to you and create a well-thought-out design concept even in the most unfamiliar topic.
5. How do you see the role of a designer in society in 10 years?

In 10 years, I hope it will be easier to describe the job of a designer to close ones. Design is basically everywhere around us in various forms, but at the moment a large part of society still considers design to be something purely visual and/or luxurious. In 10 years, the role of the designer could be the same as it is now, but society's understanding of it has developed.
6. As a designer, I respect…
the user. There is no better source to the solution than the user itself.

In case Emilia's way of thinking as a designer sparked some interest, you may contact her via e-mail:
emilia.kagovere@artun.ee
Selection of works by Emilia Kagovere.