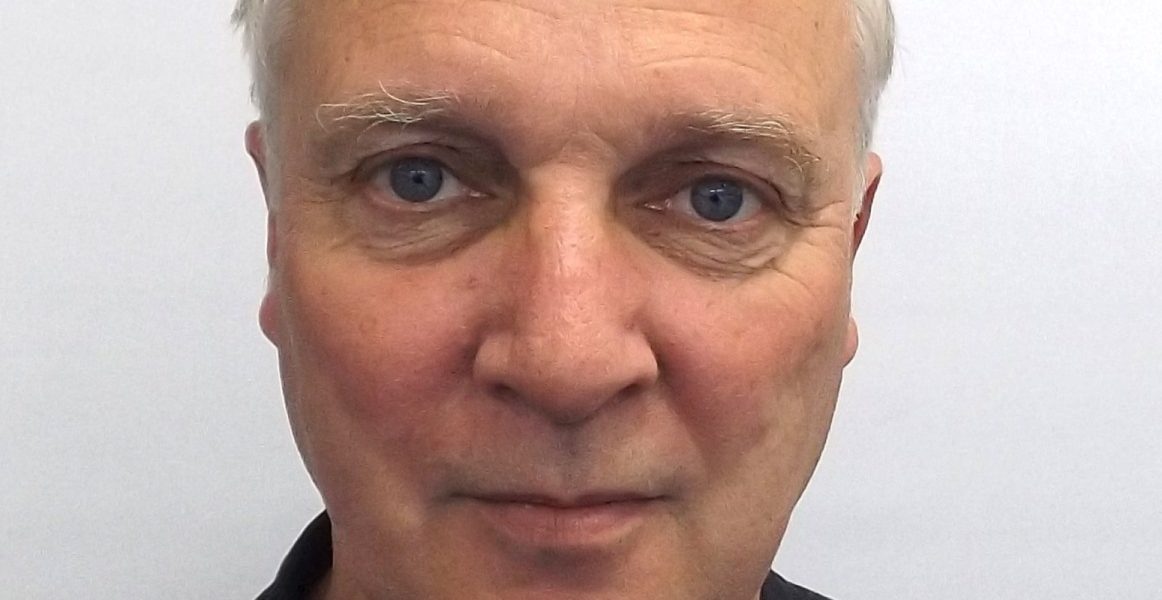 Rolf Hughes
EKA Doctoral School is pleased to announce the launch of a Visiting Professor programme. A Visiting Professor is an esteemed scholar or artistic researcher appointed for one academic year who works closely with PhD students from one curriculum. The first Visiting Professor is Rolf Hughes who will conduct series of intensive seminars over two semesters and gives feedback for doctoral students in Art and Design programme focusing on how to choose and apply research methods for creative projects and combine artistic practice with writing. In case of vacancies, also other EKA PhD students can apply for participation in the seminars.
Rolf Hughes has been at the forefront of developments in the field of artistic research in Scandinavia and Northern Europe from its inception. Rolf has a background in literature and creative writing (Phd from East Anglia University, 1994). His research and teaching explore the contribution of artistic (practice-led) research methods to developing transdisciplinary design ecologies and interdisciplinary modes of architectural and artistic practice. He was previously employed as Professor of Artistic Research at Stockholm University of the Arts (2014-2017), Visiting Professor in Design Theory and Practice-Based Research at Konstfack University College of Arts, Crafts and Design (2006–2013), and Senior Professor in Research-by-Design at Sint-Lucas School of Architecture (KU-Leuven, Belgium, 2007–2013). He is currently Research Associate and Director of Artistic Research for the Experimental Architecture Group, at the School of Architecture, Planning and Landscape at Newcastle University (UK), and Visiting Professor for the Norwegian Artistic Research Programme. He has supervised and examined PhD dissertations across architecture, art, craft, design, photography and the performing arts since 2000, including for the Bartlett, University of Westminster, Middlesex University, KU Leuven, Royal Institute of Technology, Oslo School of Architecture, Royal Danish Academy of Fine Arts, Stockholm University of the Arts, and elsewhere.
Having served two terms as Vice President of the international Society for Artistic Research (2011–2015), and contributed to the development of artistic and design-led research strategy and policy for national research councils in Sweden, Norway, Austria, Italy, and Portugal.
A writer across creative and critical genres, his fiction has been published by Faber & Faber and The Prose Poem, Sentence (for a special feature on the prose poem in Great Britain), Quarter after Eight, Double Room, 100 Words, the essay and poetry collections Handbook of the Unknowable, Space Ark, Soft Living Architecture and Experimental Architecture. He is currently working on a book on experimental practices for Routledge titled Ways of Knowing.
See more https://www.ncl.ac.uk/apl/staff/profile/rolfhughesnclacuk.html#background
The Visiting Professor programme is supported by the ASTRA project of the Estonian Academy of Arts – EKA LOOVKÄRG (European Union, European Regional Development Fund).