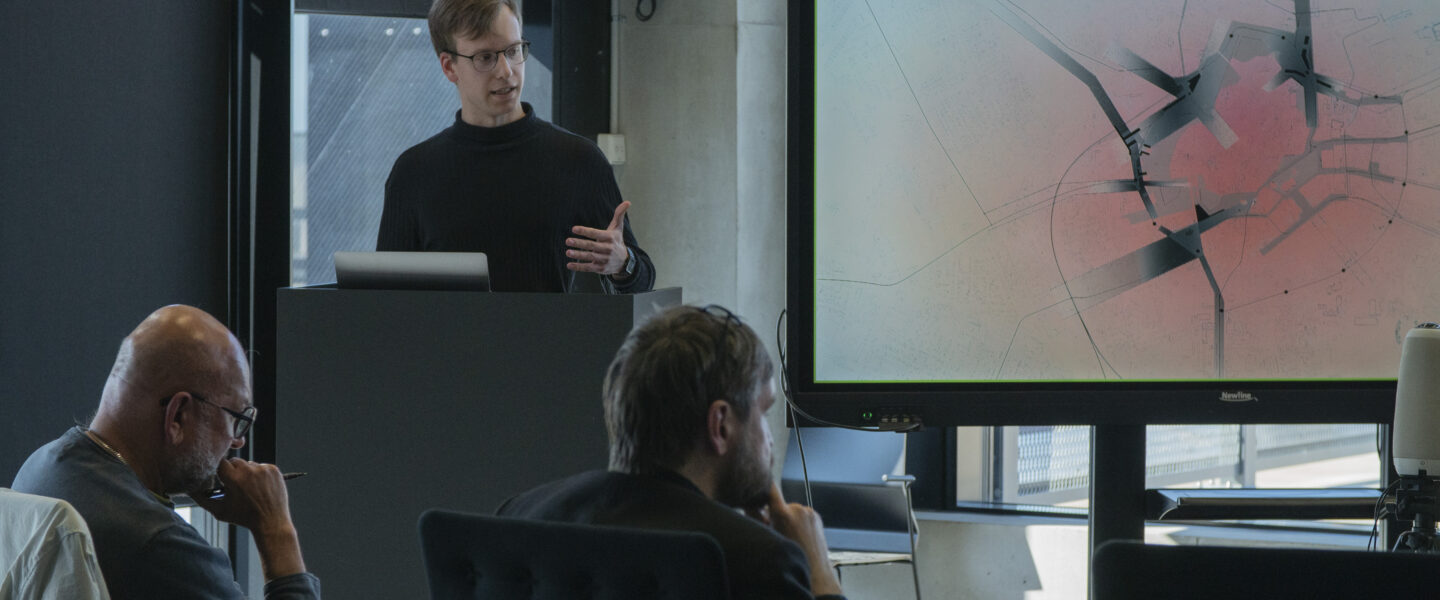 Siim Tanel Tõnisson defending his MA thesis. Foto Alis Mäesalu
This year, the Anton Uesson scholarship of the city of Tallinn was won by Siim Tanel Tõnisson, a master's student of architecture and urban planning at EKA.
The committee assessed the actuality of the topic of the master's thesis "Urban Consolidation: Bastional Belt as the Root Element of the City". It focuses on the bastion zone of the capital, in which different networks and urban structures are interwoven. The work examines the bastion zone as a typology and its various spatial discourses in order to find conditions and programs that meet the expectations of society and its highly valuable space.
Master's theses is supervised by Martin Melioranski, Raul Kalvo and Eik Hermann.
The Anton Uesson Scholarship of the City of Tallinn in the amount of 1000 euros is paid annually to one student of the Master's degree in Architecture and Urban Planning of EKA, who has achieved outstanding results in studying on topics important for the City of Tallinn.
Congratulations!