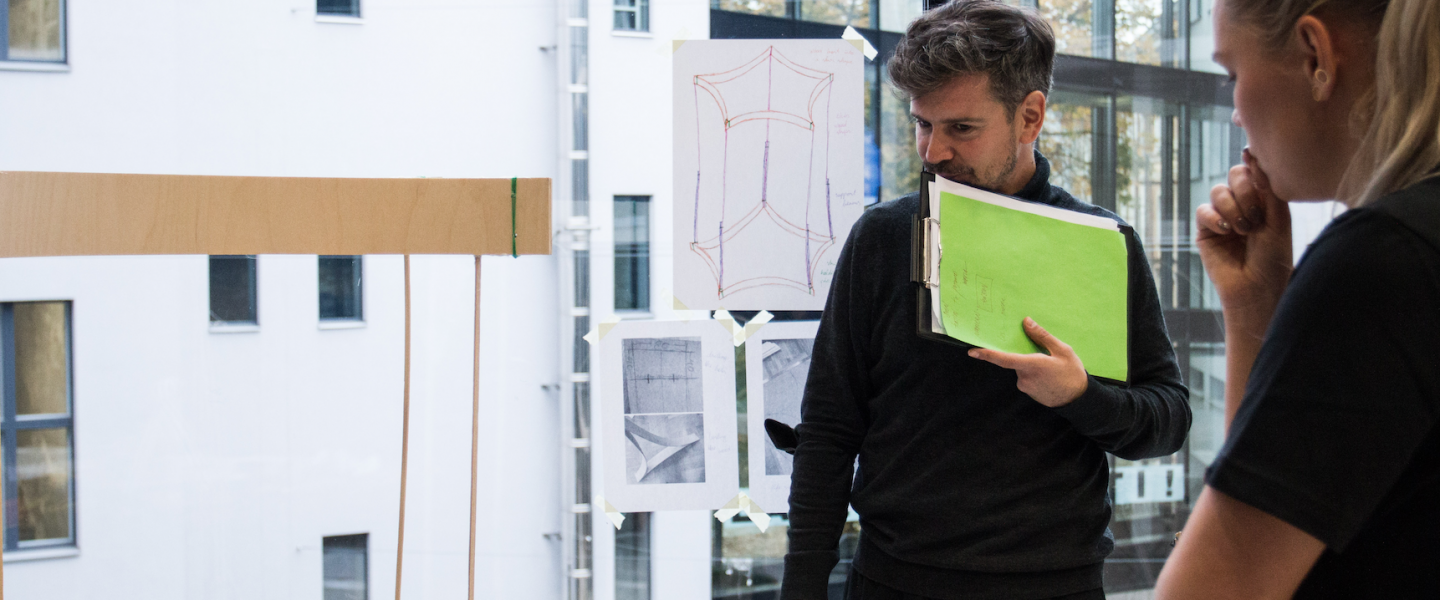 Our first-year BA students just finished a two-week small objects workshop tutored by Pavle Stamenović (AFUB, Serbia). Titled Enthusiastic Structures, you might have seen the resulting student works/experiments in material and space, at the open area on the 3rd floor at EKA. But in case you missed it, here's the assessment phase, as captured by Aurelia Minev.  
The workshop was split into several stages, first inviting the students to explore a specific space and their own body in that particular space, aiming to notice and report the subtle interactions of a body within the space. All locations were found in and around the Linnahall area – staircases, handrails, traffic paraphernalia, narrow gaps between buildings. The second stage presented the students with a challenge to find out the breaking point of materials – using wood – where enough pressure is applied for bending to shift into breaking. The third stage saw students using materials to create a structure and put it to a heat test to see whether – and how – it melts or burns. All along the process, the students were learning to record and tell the story of their discoveries via building models, video or drawing – putting the medium to its best use to deliver their personal learning points.
It is not often that spatial design students get to experience a workshop so fully processual, meaning that there is no predefined design that should be achieved. It was upon the group itself and the individuals to experience the whole process and come up with object-structures during the course of the workshop, encouraged to learn by making, and trial/error as design methods.
Photos: Aurelia Minev