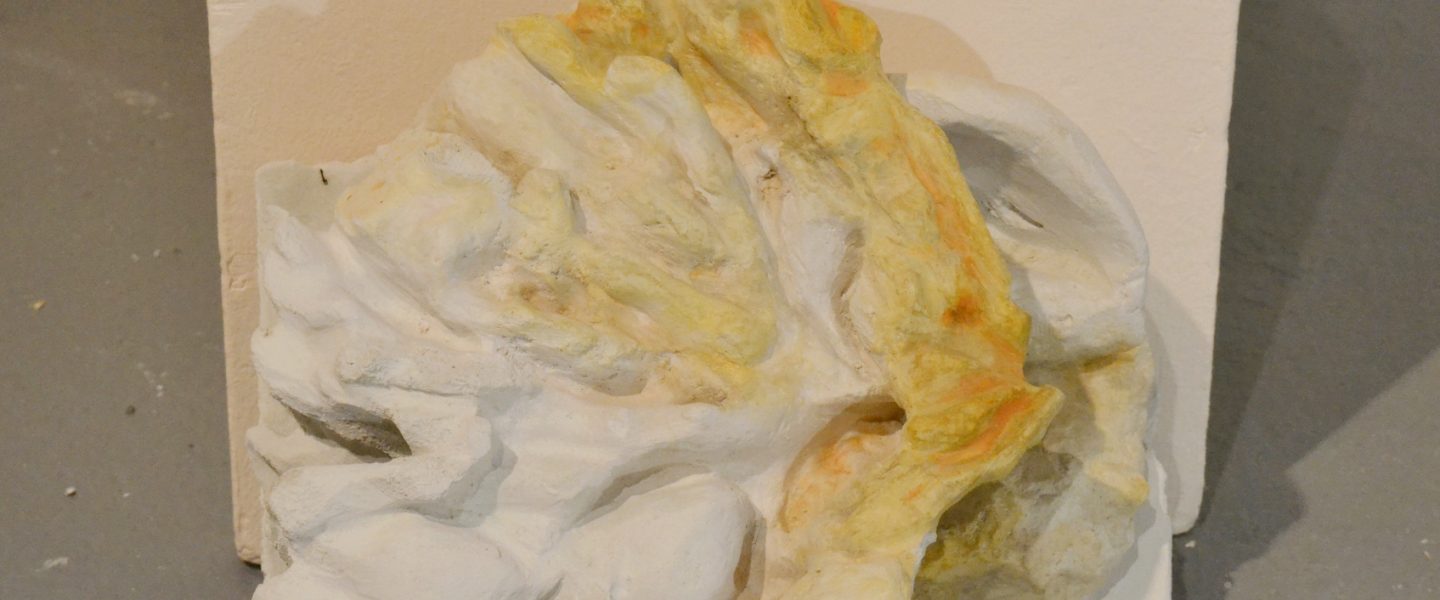 Sculpture by Brenda Purtsak.
VENT Space is proud to present Brenda Purtsak and Marleen Suvi's exhibition "So that the body would not forget". The exhibition will be open from the 16th-19th of June, from 12 pm – 7 pm daily.
In this exhibition, both artists place an individual into a larger world. Through this they look to find intertwined places where people, nature, and the universe become interdependent. It is important to remember that the concept of balance varies in different reflections. In this way, this circle constantly acquires different meanings according to the dimensions – narrowing and expanding when viewed viewed through different bodies.
Both artists have their own understanding of the relationship between body and soul. There are common beliefs between them, however this may differ from each other in the next moment. Combining the inner worlds of these two people the exhibition becomes a new kind of breathing organism.
Brenda Purtsak (b. 1994) is an Estonian artist who graduated from the Faculty of Fine Arts of the Estonian Academy of Arts with a degree in painting (2020) and is currently studying Contemporary Art at the Estonian Academy of Arts. Recently, she has participated in the exhibitions "Spring Exhibition of the Year" at the Tallinn Art Hall (2021) and "Teesklus" at the Estonian Academy of Arts Gallery (2020, curated by Holger Loodus). In her art practice, she mainly deals with humans as biological organisms, using various materials such as plaster, oil on canvas and glass.
Marleen Suvi (b. 1998) is an Estonian artist who graduated from the Faculty of Fine Arts of the Estonian Academy of Arts with a degree in painting (2020). She has participated in various exhibitions, the most important being "Ühine Mõõt" in Haapsalu City Gallery (2019) and a painting exhibition at Mustamäe Elamus Spa. In her art practice, she deals with the connection between the conscious and the unconscious. She employs the use of both oil on canvas and stained glass