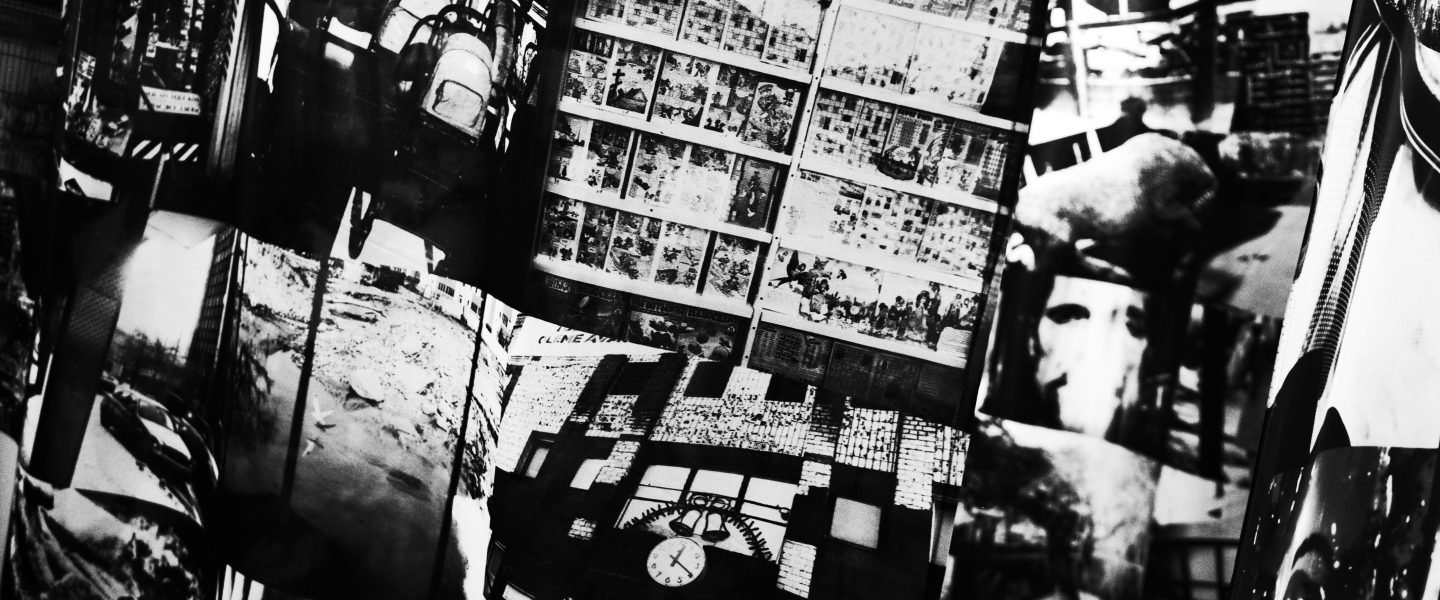 Detail of Eliis Laul work.
Vent Space gallery and project space is happy to announce Eliis Laul solo exhibition "The Skin of the City". The exhibition in open 29.06 – 04.07 13:00 – 18:00 in Vabaduse väljak 6/8. Exhibition opening will take place at 29.th of June 18:00.
The idea for Eliis Laul exhibition comes from Paul Valéry's "L'Idée fixe", where he states that "Nothing is deeper in man than his skin," which allows me to draw another possible parallel to that besides the human body, more specifically between tactile vision and the emergence of an urban experience.
From a photographic perspective, it is said that the formation of a photographic image acts similarly as a meeting point between the observer and the observed. The eye, no matter skillful, can never penetrate the surface of the observed phenomena, meaning that any concurrent image of it, can thus only be a pictorial representation of that surface and nothing more.
We will never get beyond that thin borderline, but to recall Valéry's words, maybe there is no need for passing that line after all? The city, which is for most an ultimate everyday environment, has become for me an enormous and neverending tactile facade of stimuli that simultaneously hides and, on the other hand, is "completely naked" in front of the viewer's eyes.
Every change that takes place in it, takes place for me in this invisible borderline, or the so-called surface of its skin, which is neither internal nor external, but only an experiential outline of things visible and tangible to us. I grasp the meaning of the city and myself in it, only as I pass through it, scratching its vague surface, only to understand later that what City really means to me is, in fact, the Skin of the City itself. 
Eliis Laul (b. 1991) is an Estonian artist who graduated from the Faculty of Fine Arts of the Estonian Academy of Arts with a Master's degree in Contemporary Arts (2021). She also holds a Bachelor's degree in Photography (2019) and Psychology (2015).
In her work, she is fascinated by the connections between photography and psychology and how to interpret experiences from urban spaces together with people's consumption habits. Her photographs are usually a mixture of documentary and surrealism, most commonly expressed in photobooks and other consumer goods. She has had eight exhibitions so far, and her works have been shown in Estonia (including at the Photo Museum in Tallinn), Germany and Japan. The current exhibition will be her third solo exhibition.