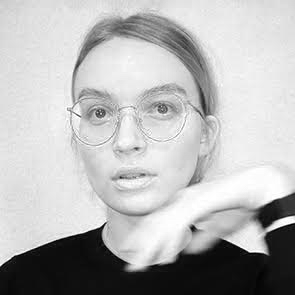 This year's Jaan Holt Scholarship will be awarded to Ulla Katariina Alla, a student of architecture and urban planning, for her outstanding and active professional activities.
Architecture students are encouraged by Jaan Holt, an Estonian architect of Virginia origin and Professor Emeritus of Virginia Tech, with a scholarship. The purpose of the scholarship is to support the studies, creative activities and self-development of one successful student of the last year of architecture and urban planning at EKA. The amount of the scholarship is 1000 euros.
The scholarship committee consisted of Prof. Andres Ojari, Dean of the Faculty of Architecture of EAA, Dr. Renee Puusepp, Senior Research Fellow, and Dr. Sille Pihlak, Research Fellow. According to the committee, Ulla Katariina is an active practitioner in the field, who, in addition to good academic performance, continues to have a socially critical mind and energy and entrepreneurship for extracurricular activities. Her master's thesis "30 years break. From Maintenance Architecture "explores and seeks the potential of space use through various space maintenance scales, focusing on the 21. century ruins of Tallinn.
Ulla Katariina Alla's activity can be noticed both inside and outside EAA. Ulla Katariina has been a member of the board of ENAL (Estonian Association of Young Architects) since 2018. In recent years, she has been the representative of EASA (European Architecture Student Assembly), the Estonian network of international architecture students, and the main organizer of the previous EASA "Apathy" summer school in Valga / Valka in 2020. Since 2019, she has taught at the Open Academy, supervised workshops and participated in curating exhibitions.
Jaan Holt is a long-time director and professor emeritus of the Virginia Tech Washington-Alexandria Center for Architecture and an honorary member of the Estonian Academy of Arts. He has been a long-term supporter of Estonian architectural education, creating opportunities for many of our architects to exchange at the Architecture Center since 1992, where a large number of architects with an art academy background have been teaching and studying.