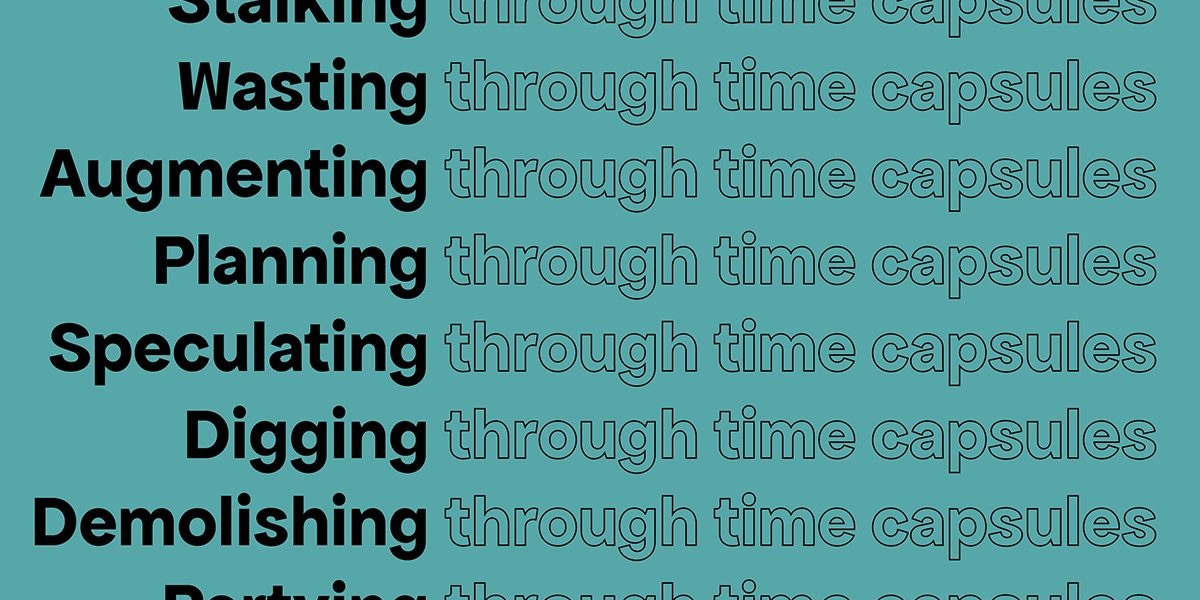 Paljassaare time capsules: hiding, making, stalking, digging, hopping, skipping, crawling, barking, hawking, hoping, expecting, lingering, sludging, metabolizing, digesting, dismantling, defending, demolishing, augmenting, building, intending, archiving, recreating  …  (etc never-ending)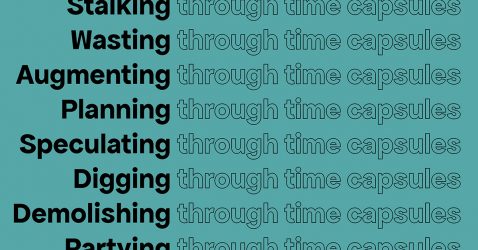 Paljassaare, a place of wonderment in the periphery of Tallinn's imagination, a nature's reserve, a utopian paradise, a blessing in disguise, a magic potion, a myth, a cradle of birds, so green, so much green and so much peace. On the other side, Paljassaare has a disturbing presence of a parallel reality of illusions of all kinds makes this peninsula a multiplicity of time capsules. It invites us to break beyond the realms of past, present, and future, and to peel through its endless secrets and triumph over this highly contested land.
Armed with warm clothing and winter boots, we invite you to join the group of first-year Urban Studies Master students at the Estonian Academy of Arts for the final critique of their works developed in the framework of the Urbanization Studio, tutored by Keiti Kljavin and Andra Aaloe. 
The exhibition-expedition will take place in situ all across Paljassaare and includes ten individual project stations (audio-walks and talks, immersive projections and installations, parties and screenings, exhibitions) approachable by foot. Be prepared for crispy cold temperatures, a lot of walking and long hours spent outside and bring along an extra pair of warm socks, snacks and a mug for tea refills along the way.
We kindly ask you to bring along your own earphones and devices with a data connection. If possible, take along a charger and/or a power bank to make sure your device can successfully endure this expedition.
Practicalities:
We will meet on Saturday, the 18th of December, at 10.45 (bus nr. 59 arrival time) at Pikakari bus stop, where, followed by a short introduction, we will collectively move towards the first project location of the day. The tour will end around 17.00. The event will be held in English.
The authors exposed: Kush Badhwar, Khadeeja Farrukh, Christian Hörner, Nabeel Imtiaz, Luca Liese Ritter, Paul Simon, Nora Soo, Katrin Tomiste, Paula Kristiāna Veidenbauma, Friederike Zängl.
Studio leads: Keiti Kljavin and Andra Aaloe
** FOR EMERGENCIES: if you get lost during the day you can call Paula Veidenbauma +37128642280**
More information:
FB
Programme
Find the map with exact locations here: https://www.google.com/maps/d/u/0/edit?mid=1uT5kpwxZtAPqxSOpA5Zy1yHX9co3HbtL&usp=sharing
10:50 / GATHERING & INTRO
at Pikakari bus stop in Paljassaare.
11:10–11:25 / Augmented Interfa(e)ces
at Tallinna Vesi Sludge Fields.
Augmented Reality Installation by Christian Hörner
Toilets are interfaces connecting humans to vast techno-ecological networks. In Tallinn, almost every toilet pot connects us to Paljassaare and its ecosystem. We tend to think of these exchanges between the human and the non-human as closed cycles, but forget about their interconnected and often leaky "natures". The project looks at the liminal space between the Paljassaare Wastewater Treatment Plant and the Natura 2000 conservation area, to question how we as urban dwellers manage and reason with the organic "waste" that human bodies constantly produce. My contribution takes the shape of an augmented reality installation that engages critically with the popularizing medium, exploring and illustrating the connection between flawless digital worlds and seemingly perfect ecologies.
11:40–12:00 / Dreams, Speculations and Projections
at Paljassaare tee 40.
Exhibition by Nabeel Imtiaz
One room in a not yet but about to be demolished building at Paljassaare tee 40 that once housed Soviet Construction Battalion troops, is turned into an installation (of) Dreams, Speculations and Projections. The work attempts to challenge the discursive (re)construction of Paljassaare through widely used symbols and concepts of capitalist urban renewal by bringing the representations of the future into a dialogue with the realities of the present.
12:15–12:35 / Turn of the Tide?
at Paljassaare tee 39.
Installation by Nora Soo
The notorious hotel Ocean, today sealed and closed off, was once a busy establishment with a wide array of customers and a temporary home for many. Over the past 30 years it has been subjected to legal disputes, neglect from owners and indifference from the municipality. After the fall of the Soviet regime, Paljassaare has been a ground for clandestine affairs and various speculations. The peninsula has seen a myriad of real estate developments but none of these projects have materialized. Its potential, however, has never lost its lure. This installation attempts to unravel the obstacles of urban development in Paljassaare, based on the research into the history of the hotel Ocean building and its surroundings, key actors, and an endless array of proposed real estate development projects of the last decades.
12:50–13:15 / Already an Archive
at Tallinn Prop House, Paljassaare tee 17.
Mixed Medium Installation by Kush Badhwar
The Tallinn Prop House supplies props for film, television and media productions, and may be the only the existing business at Paljassaare tee 17 that will remain there as it transitions into the Tallinn Film Wonderland, a film studio complex to serve the Baltics and beyond, that it is slated to become in the coming years. A walk-through of the site will serve as a means to view assemblages of objects from the Prop House, in combination with archival material originally produced in Paljassaare and reflections on the site as it has been in the past and what it may become in the future. 
13:25–13:50, Entangled Imaginaries of Time
at Paljassaare garaažilinnak. 
Audio-walk by Luca Liese Ritter
Now I hear a bird. Now the snow crunches beneath my shoes. Now I see a car pull up. Now I look back in time. Now I reach into the future. Everything now.
When one considers the present as the place where all imaginaries of temporal orders originate from, it becomes a contested terrain. For some, the future is still a promise; for others, it is a realm of uncertainty. In pursuit of a better future, the past is sought by some to be vanquished, while others see it as an object of inquiry and projection, or as something to which one longs to return to. 
This project looks at different temporalities in Garaažilinnak, Paljassaare's garage complex that has for 30 years already served as a "follow-up activity" of the City Planning Department, a miracle of perseverance, a projection screen for inner-city disaster journalism and Soviet nostalgia. 
13:55–14:15 / Hit the ball, listen to the birds – recreate yourself!
at Kaelajärv.
Exercise by Friederike Zängl
Paljassaare, known as one of the most beautiful recreation areas of Tallinn, is developing even further! In the upcoming years a bird friendly Golf Course "Proseco Bay" will be built at this calming and diverse site, inviting all bird loving prospective Golf enthusiasts to contest the terrain and the ways of recreation! 
The pre-pre-pre-opening of the course will take place on coming Saturday, providing a rare opportunity to have a glimpse of this luxurious sport. Come by and feel fancy!
14:20–14:45 / Platform Ground
in Paljassaare-West.
Audio-walk & collaborative installation by Paula Veidenbauma
Green, greener, much more green. Lime Green. The Ecobay project hovers above today's physical reality as a temptation towards a simulation of the idea of sustainable living that profits from never-ending speculation of possible future(s). By not embracing the ever-changing ecology of the place, Ecobay uses Earth as a ground for architectural interventions. This ground – made to be seen as empty when not looked close enough – provides an opening for developers to manipulate with language and use it as a platform to build on, rather than a space full of life itself. A platform ground. Following an audio-walk in-between dreams and reality, in this collaborative installation soil becomes a channel for connecting with the known world around us. One that is ever changing, ever fluctuating, ever fluid. 
14:50-15:10 / Ecobay Swan Song
in Paljassaare–West
Performance by Katrin Tomiste
Once an ugly duckling, identified as a brownfield on the west coast of Paljassaare, has grown into a swan difficult to turn your eyes off from. The developers of Ecobay must adapt now to a shift in urban development practices where agreements made 15 years ago may not be valid anymore and justified expectations can easily be disproved. This project sees nature as a public asset that is threatened by urban expansion and invites everybody to recontextualise the site, taking into account also today's inhabitants of the area: the flora and fauna. Let's gather and say farewell to the sublime Ecobay Masterplan. It will not be missed. 
15:25–15:50 / In Praise of Materials and Things
at Suur-Paljassaare.
Multimedia installation by Khadeeja Farrukh
We are looking at the site of military leftovers; the zone in the northern periphery of Tallinn, the zone called Paljassaare. A military utopia-turned-heterotopia, a wasteland of socialist triumphs, a concrete brick wasteland, whose concrete molds for a society were never realized. Using poetic narration, the project tries to rustle through the secret world of materials, using the power of language to invoke myth and magic along the way.
16:00–16:20 / Waves
Soviet storage space in Suur-Paljassaare.
Sound installation by Paul Simon
Situated in the darkness of a former soviet storage space, an immersive sound installation guides you through different realities of the Baltic ocean, torn between spiritual connectedness, capitalistic exploitation, fragile ecosystems and possible catastrophes, as the climate crisis accelerates. 
_________________