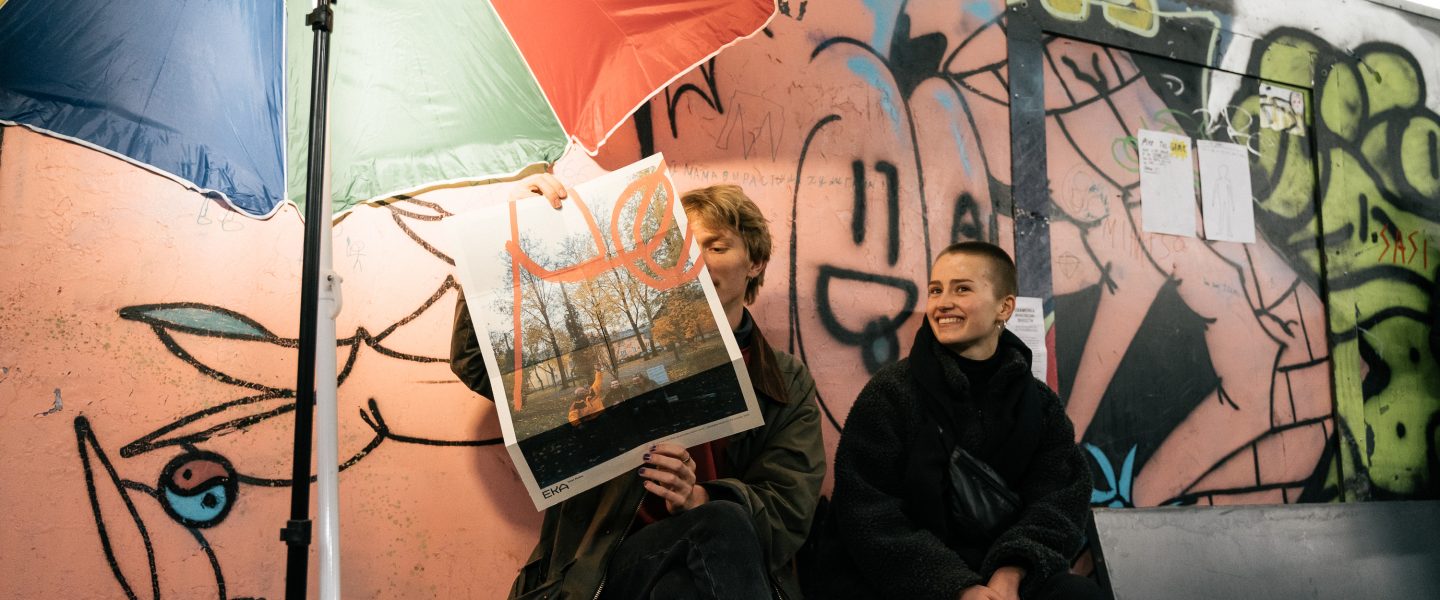 Urban Studies I year students presented the results of the Art and the City studio led by Mattias Malk. This year the studio focused on the future Rail Baltic Tallinn terminal building designed by Zaha Hadid Architects. The futuristic station is set to become a hypermobile node, possibly shifting the centre of the city towards the south, away from the sea.
Student works ranged from social analysis of the adjoining areas, a proposal for a bench-pavilion of petty crime and a handbook for living next to a construction site to musings on the meaning of connectivity, the smart city and how past and present are simultaneously manifest in the urban fabric.
Thank you all who made it to the presentations! Photos by Mattias Malk.