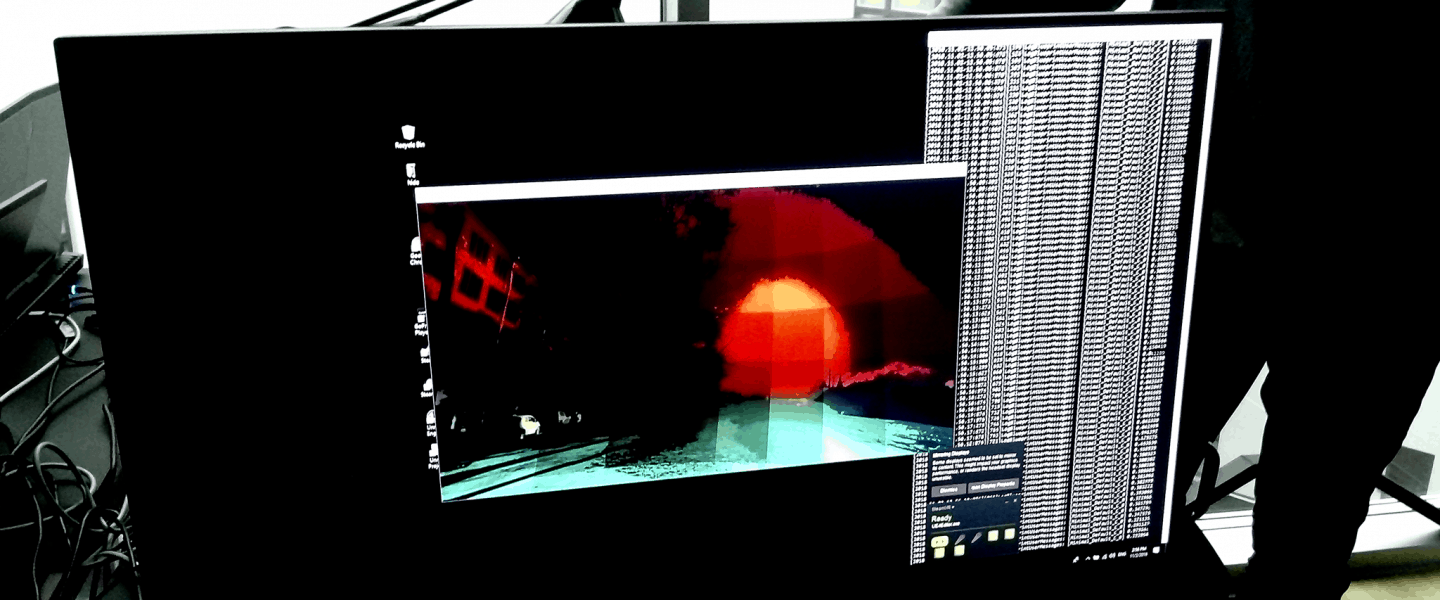 VR Lab | Applying biometric data in interactive design solutions | Tutors: Johanna Jõekalda, Artur Staškevitš | 11.02.2018
The aim of the project was to develop and experiment with the application of virtual reality (VR) and mass-customization technologies inside the various curriculums at The Estonian Academy of Arts, with an emphasis on creating a feed-back between the alterations that take place in VR and the Web into architecture, design, animation and analysis software.  The intention was to integrate and create new technologies and to update the curriculums of Architecture and Urban planning, Interior Architecture, Urban Studies (Faculty of Architecture), Product Design, Interaction Design, Textile Design (Faculty of Design) and Photography, Sculpture and Installation Art, Animation and Scenography (Faculty of Fine Art). With new knowledge and technologies we try to change the perception of VR and web-environments as mere presentation tools, and to bring forth and to test the potential of this technology, when it is applied to design decisions and creative work. With the support of IT Academy Programme from HITSA (Information Technology Foundation for Education), we want to raise the overall quality of teaching at EAA, by integrating ICT into the curriculums and the instruction of students, by adding new and developing further the existing subjects taught here, in order to raise the competitiveness (both domestic and international) of Estonian architects, designers and artists, to enhance the decision processes when doing creative work, and motivate the students to find novel ways of self-expression and action in their field of study.
The project helped to established a new laboratory at EAA – VR Lab – https://www.artun.ee/en/curricula/architecture-and-urban-design/vr-lab/
The Project was supported by HITSA's IT Academy 2018 grant programme for higher education.
The Project took place during 01.08.2018 – 07.31.2019.