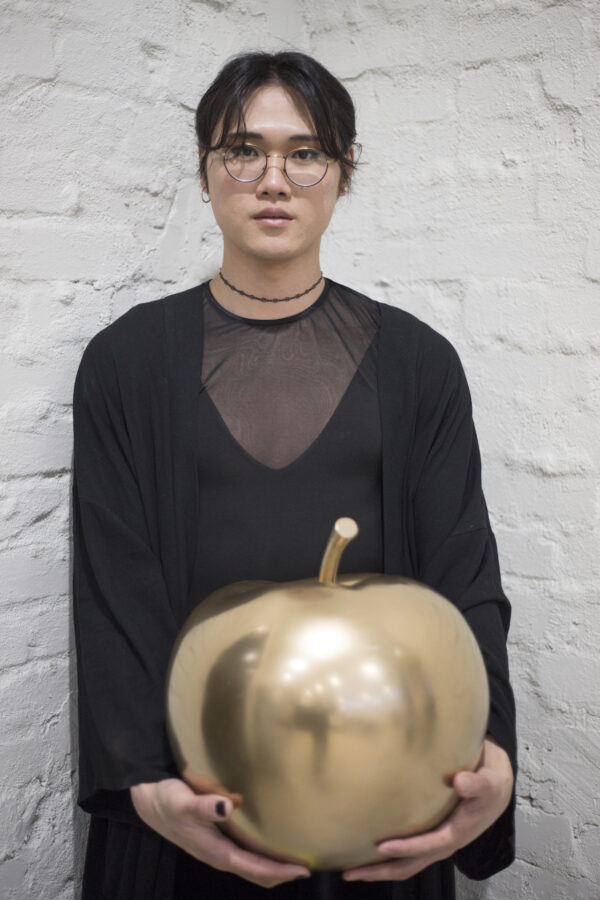 Junny Yeung, Winner of Young Sculptor Award 2022 Competition
The Installation and Sculpture Department of EKA announces Young Sculptor Award 2023 competition. As always, the competition will be held in two stages – a counseling and a final round. Participants from the entire fine arts student body of EKA are welcome to participate. Counseling round / December 15, 2022 The purpose of the consultation round is to provide feedback, recommendations for further work and practical advice on implementation based on initial concept. No discretionary decisions are made based on this. Feedback Day is December 15, 2022 and you can register for it here. The deadline for the final round of the competition is January 20, 2023 The submitted work must contain the title of the work, a description of the idea (up to 1000 characters) and visual material (drawing, if necessary, links to audio or video) with information about the dimensions of the work, the materials used and the implementation/installation info. Please, submit all information in one PDF file. Students studying at EKA in 2022 have been invited to participate in the competition with a completed and previously not exhibited work, with its further development or with a new work in progress. Works completed as shared authorship or group work will not be considered. It should also be taken into account that the works are exhibited in a group exhibition format, in a room with general lighting, and it is not possible to build partitions or booths separating the works.

Final round drafts can be uploaded here.

Based on the works submitted, 8–10 works will be selected, which will participate in the Young Sculptor Award 2023 exhibition. Young Sculptor Award 2023 The Young Sculptor Award exhibition will take place in the ARS Project Room, between March 1 – March 19, 2023. The winner of the Young Sculptor Award 2023 will be announced at the opening of the exhibition. The relevant decision will be made by a five-member expert jury independent of the organizers. The main prize of this award exhibition is the opportunity to work for three weeks at the Vaskjala Art Residency in the second half of 2023. — The purpose of the Young Sculptor Award and the accompanying exhibition, which has been awarded since 2012, is to highlight and recognize the professional activities of young artists working in sculpture and installation. Hanna Piksarv, Sten Saarits, Anna Mari Liivrand, Johannes Valdma, Rosa Violetta Grötsch, Johannes Luik, Siim Elmers and Sarah Nõmm and Junny Yeung have received the Young Sculptor Award in the past.