Category:
International Office
The admission documents deadline is 15th of May 2014
The retable of St Nicholas' Church in Tallinn is one of the most magnificent and best preserved late medieval Northern German altarpieces ...
EKA uue hoone ehitusel on valitsuse toetusEesti Päevaleht 11.september 2013 Valitsus otsustas toetada EKA uue hoone ehitamistErr.ee 11.september ...
The attestation of the PhD students of EAA is taking place on June 12 and 13, 2014 at Estonia pst 7-511, Tallinn. The attestation report should ...
Faculty of Architecture invites you to 11th Urban and Landscape Days. This year's theme is SOCIALIST AND POST-SOCIALIST URBANIZATIONS: ...
If you are a full time student at Estonian Academy of Arts and wish to study abroad or go on traineeship in 2014/15, please visit us at ...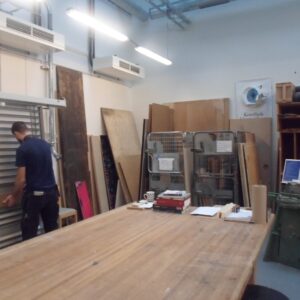 The EAA has more than a hundred partner universities abroad and in many of them students from each level of education (BA, MA, PhD) may study and ...