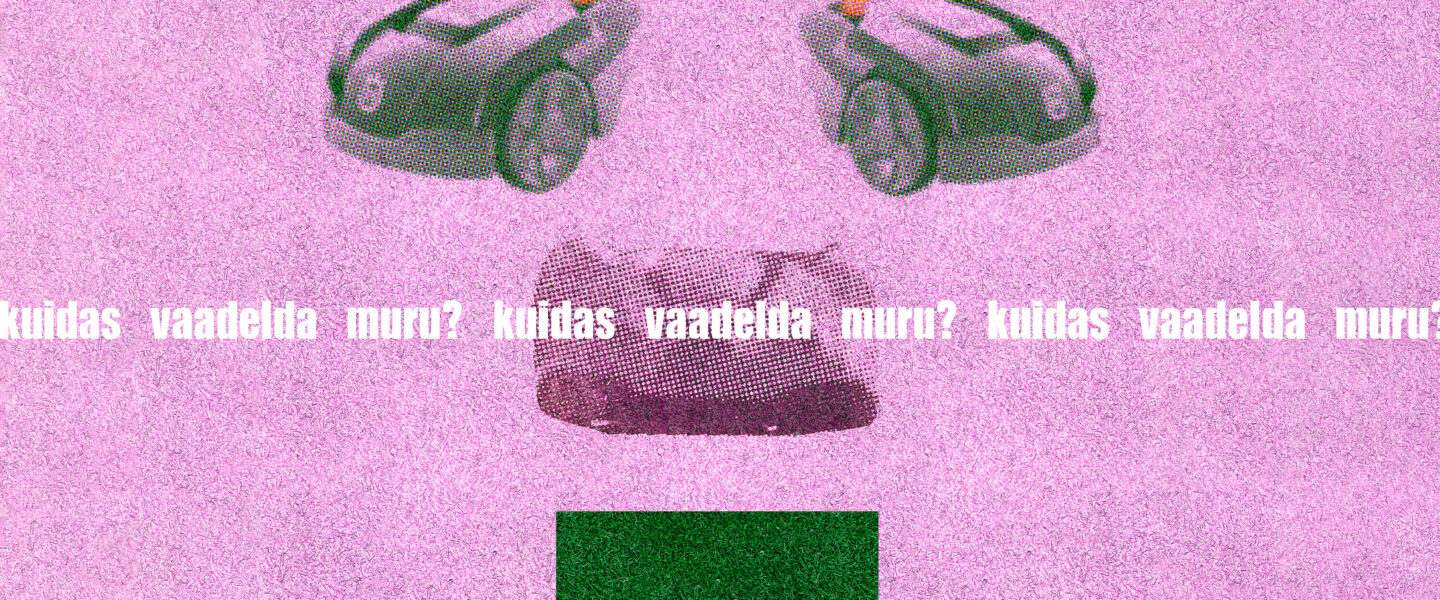 Elo Vahtrik's exhibition "How to look at grass?
Opening on Friday, 08.04.22 at 6pm, followed by a performance at 7 p.m.
The exhibition is also open on 09.04.22 from 3pm to 8pm.
Elo Vahtrik's exhibition "How to look at grass?" is the highlighting of the foolishness of human nature, and especially of unconscious behaviors, through the view of the grass as a symbol and concept. The exhibition is inspired by lawn mowing robots and how the one-pole aesthetics of wealth is expressed in the desire to rule nature.
How tall can grass grow? Does the smell of fresh grass fit in an aerosol can?
Elo Vahtrik (b. 1999) is an artist living and working in Tallinn. Her main focus is on the norms and influences of the modern cultural space and the individual's relationship with them. Vahtrik's last works have been represented at the International Noorderlicht Fotofestival in the Netherlands (2021) and in Vitriing Gallery in Tallinn (2021). In addition, she has participated in the Kasaganaan Festival (2021) and the Made in Estonia Marathon (2022) with Unholy 3nity. She is currently in the photography department of the Estonian Academy of Arts.