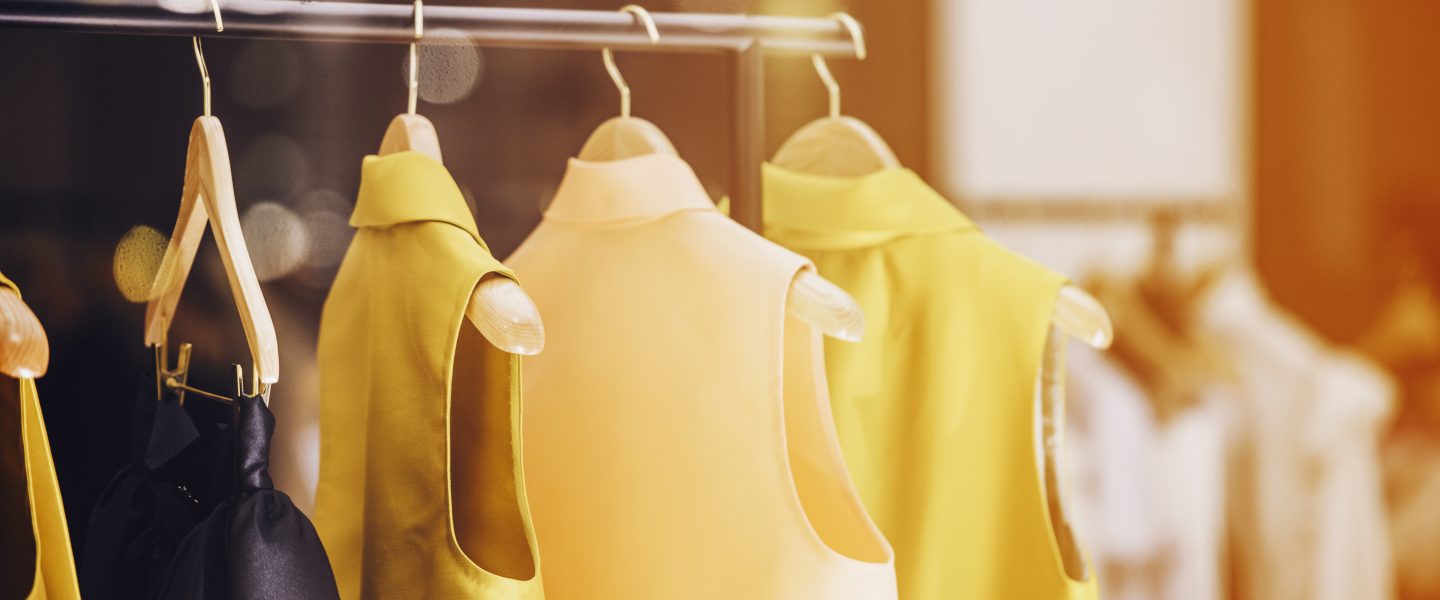 This spring we have a special course coming up – Luxury Brand Management, that is combined with fashion study trip to London. This Seminar is designed to develop participants understanding of branding in the luxury and fashion context and its contribution to an organization and the overall economy. Participants will learn how fashion and luxury brands are created, expressed and managed to provide value to the organization and consumers.
We're super excited to publish an interview with the lecturer of the course – Miguel Martins from University of Creative Arts. Truly inspiring reading!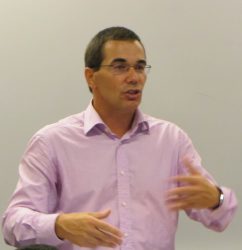 What does fashion mean to you?
Fashion is an unspoken language of visual signs and symbols that enables an individual to break through the norms and conventions. It is a form of escapism from the mundane. It is a form of expression without the use of words. It is a glimpse into someone's personality. It allows the wearer to feel more creative, more interesting, stronger, empowered, beautiful, in control, engaged with the world. Fashion can be used to boost your confidence and to protect you from being an outsider, to embrace and celebrate tradition, also to tell stories. Fashion ties us to moments of our existence. It adds to the elements of our emotional and physical existence. Fashion is a world of imagining, innovating, and fantasy. Is a way to manipulate how the world view us. From a more ethical perspective fashion is also about linking the wearer to where the clothes have come from and who has made them.
Why do we need luxury fashion? What's the essence of it?
Global demand for luxury goods is strong and rapidly growing. Consumers purchase these goods for a variety of reasons, among them because they convey a sense of status, wealth, and exclusivity. These purchases lead others to make rapid inferences about the character of the purchaser (e.g., successful). Further, using and displaying luxury products can elicit various feelings on the part of the user. A luxury good can go a long way in increasing self-esteem or providing a sense of belonging or a sense of accomplishment. Luxury goods are the ultimate retail therapy. People buy luxury goods for a variety of reasons, all of which are related to the strong emotions that we attach to expensive material goods. Whether we are financially comfortable or not, we will often purchase luxury items to show off to or gain acceptance from others and to reward ourselves for an accomplishment. Luxury goods value depends largely on their legitimacy, origin, and history.
Is luxury fashion a form of art or does it somehow reflect the society as well?
Opinions are divided. Some may say it is and others not. Some would say that fashion is an art form – decorative or applied as opposed to fine art, but art nonetheless because the same amount of artistic expression goes into clothes, a piece of pottery or a painting. You could say a painting is designed to go on the wall, but if it were made as a fresco, where it was part of the wall, would you say it was not art because it was practical? Fashion – which is always about a concept of beauty, whether or not everyone agrees on the concept – is relevant and artistic. Others may argue that fashion is not art. It's fashion. That is not to say that fashion, at its best, is not a suitable object for museums. On the contrary, an exquisite haute couture dress – like the ones that Cristóbal Balenciaga created in the 1950s – can look as perfect as a beautiful painting or sculpture. And fashion has a practical purpose, whereas art does not. The result may be as gorgeous as a vintage Balenciaga but it is still an item of clothing intended to be worn. Why pretend that it is anything else? Art or no art, fashion is always a reflection of social, economic, political and cultural changes. It expresses modernity, symbolising the spirit of the times. In that sense luxury products are no longer only about quality but about what they represent. The focus has shifted from the product to the brand and their heritage.
How do things or clothes become fashionable? What's the key factor that makes something trendy?
The word "trend" was first used in the financial industry to describe shifts in the markets. Today it is used to describe the popularity of pretty much everything – from tweets to news stories, hairstyles, street art, playlists and clothing. It's a term that has become omnipresent in contemporary culture. But in the fashion sense, is something that continues to evolve. A fad, on the other hand, becomes popular but does not progress beyond its initial purpose. Trends reappear in different geographical locations over different periods in time. For example, the unisex style was big in the 1970s. It's currently seeing a resurgence with hipster apparel. There is no single source for a trend. Trends emerge and evolve depending on a variety of factors, including film (e.g. the Hollywood glamour of the 1930s), art, street style and socio-political movements (e.g. the hippie subculture). In the past fashion trends typically were started and evolved strictly through the method of fashion house to magazine to consumer. In our current Internet-savvy (even obsessed) world Fashion trends now start and evolve from the runway, through the different fashion capitals of the world, from street style, from music festivals, through celebrities, and through fashion bloggers and vloggers.
Who or which brand do you consider the real trendsetter in these days? Why?
Due to the impact of social media trendsetters are everywhere and are in larger number than ever. To Movie stars, Musicians and Designers we have to add bloggers and vloggers with huge contingent of followers. Some of the celebrities with the highest number of followers are Selena Gomez (132 million followers on Instagram), Katy Perry (108 million followers on Twitter), and Shakira (105 million likes on Facebook). Other strong influencers are Beyonce, Ariana Grande, Chrissy Teigen, Justin Bieber, Kim Kardashian, Kendall and Kylie Jenner, Taylor Swift, Rihanna, or the K-Pop group BTS.
According to Harper Bazaar these are the ladies making waves on and off the red carpet.
Yara Shahidi
Soko
Sofia Boutella
Sasha Lane
Ruth Negga
Rowan Blanchard
Rose Gilroy
Meghan Markle
Matilda Lutz
Laura Harrier
Kaia Gerber
Haley Bennett
Elsa Hosk
Ellie Bamber
Dua Lipa
Chloe & Halle Bailey
Millie Bobby Brown
Alison Sudol
As for the brands there are so many hot brands as there are fashion magazines writing about them, but here is a small list of the very best ones.
According to the Business of Fashion the hot brands of 2017 were:
Gucci
Balenciaga
Vetements
Valentino
Off-White
Givenchy
Moncler
Stone Island
Balmain
Yeezy
PopSugar goes for more contemporary brands
Rouje
Ganni
Wanda Nylon
Miaou
Neous
Maison Atia
Adornmonde
Unravel Project
Same Swim
Petite Studio
Bershka
Realisation Par
Han Wen
Parisa Wang
Am.Gia
Who What Wear brings a totally different who's who
Maria Piankov
Worme
Wandler
Nanushka
Ninety Percent
Susan Alexandra
All Blues
Stine Goya
Merchandise Essentials has selected 100 fashion brands to watch in 2018. We list the top 10
OSF Clothing (Portugal)
Maison Kitsune (France)
LC23 (Italy)
Nicce (UK)
Hola Couture (Belgium)
Puta (Mexico)
Wijzijnkleintje (Netherlands)
A Bathing Ape (Japan)
Goodbois (Germany)
Sinners Attire (UK)
Is fashion business like anything else or does it differ somehow from other business trends?
Businesses today should adopt the triple bottom line approach. The "triple bottom line" concept was coined in 1994 by John Elkington and is an accounting framework with three parts: social, environmental and financial, allowing organizations to evaluate their performance in a broader perspective to create greater business value. The triple bottom line (TBL) thus consists of three Ps: profit, people and planet. Only a company that produces a TBL is taking account of the full cost involved in doing business. The TBL is key at a time when organisations and populations are paying more attention to corporate social responsibility, climate change and fair trade. Fashion businesses are amongst those that are more susceptible to issues such as sourcing policies, ethical standards of their suppliers, unregulated labour markets, the fair trade and organic movements. In this sense fashion businesses are no different from other businesses. At the same time fashion is a very vibrant industry, susceptible to dynamic trends and very dependent on social media, where new collections are launched at a speed unseen on any other industry and therefore creating specific challenges mainly in areas such as new product development, marketing and the supply chain.
Luxury Brand Management – is it more like a science or art? Why so?
It is a science. Luxury goods are highly unique and difficult to comprehend and require the understanding and use of the right management techniques and models, that will allow brands to acquire the knowledge they need to succeed in the luxury sector, understand the business logic present in the luxury world, and understand industry trends, strategy, consumer behaviour, international markets, pricing and distribution, merchandising and buying, communication and retail management.
What's the biggest misconception about brands or luxury fashion that people have?
Most people think that luxury products are too expensive and not good value for money. The luxury industry has undergone incredible change over the past few years and in the process has created a considerable degree of confusion around the very meaning of luxury, sometimes even negative or obscure. Obscurity is evident in the plurality of declinations: hyper-luxury, super-luxury, ultra-luxury, high luxury, real luxury, authentic luxury, affordable luxury, accessible luxury, super-premium, premium, high-end, exclusive, mastige. There is a certain degree of subjectivity, which makes it difficult to establish the boundaries between, for example, premium and luxury. Companies with completely different offers, target audiences and business models use the term "luxury" to describe themselves and their products, rendering it virtually meaningless. A luxury brand should follow four principles – Craftsmanship, Focus, History, and Rarity. Luxury brands never talk of quality, which is inherent, nor price. Once you take into consideration the four principles, the quality and the longevity of a luxury product then consumers will start to realise that luxury brands are in effect very good value for money and a good investment.