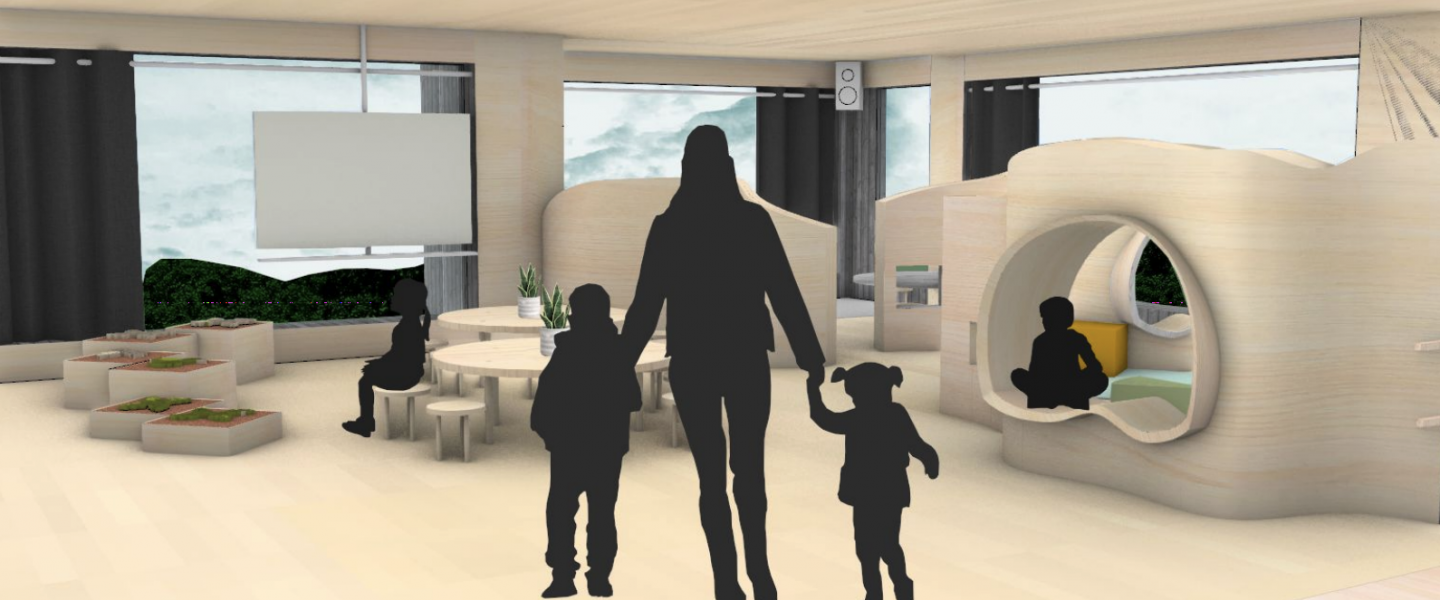 Loviise Talvaru, Ann-Katriin Kelder. Educational Space: kindergarten
The aim of the studio for interior architecture students of the 2nd year of bachelor's studies, which deals with the educational space, is to design an interior architectural solution on the example of a room type corresponding to one level of education (for example, pre-school education – kindergarten). In the process, students explore theories of learning, teaching, learning, and education, and map theories and experiences, including personal ones. Together, different educational and spatial practices are observed and analysed directly on site, discussion groups are organised and interviews are conducted. They also delve into the layers of normative documents, regulations, guidelines and recommendations defining the educational space and analyse them critically. As a result of the whole studio, each group or student will complete a work that will improve the already existing educational space.
Loviise Talvaru, Ann-Katriin Kelder
"2020. In the spring semester of 2006, we created a new solution for the Soviet-era U-type kindergarten in the form of a more efficient and better-functioning space program. The initial task from which we started the project was the problem areas of the existing kindergartens, such as long and narrow corridors, high window sills, the elusive system between the kitchen and the groups, and the heavy workload of the teachers.
The result was – hopefully – a more open and child-friendly atmosphere. The new solution supports more children's physical and mental development, makes staff more comfortable and creates the most diverse learning environment possible."
Tutors: Alina Nurmist, Malle Jürgenson