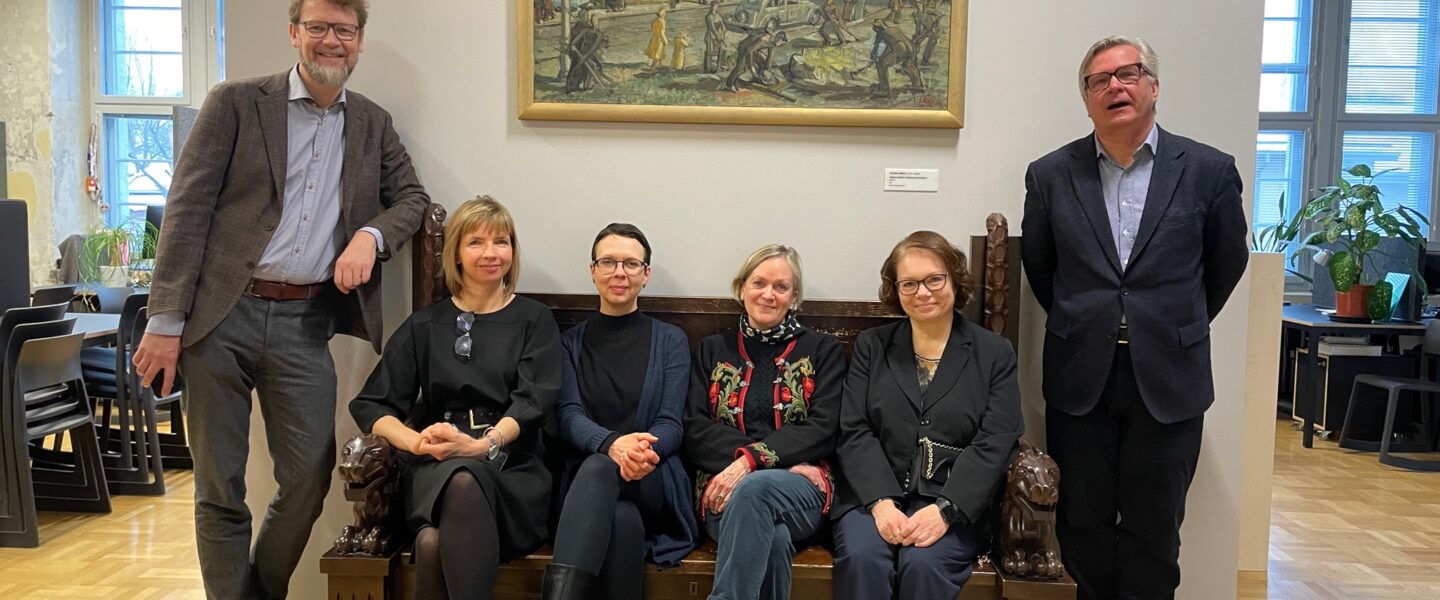 The rector of Uniarts Helsinki Master of Music Kaarlo Hildén, Vice Rector of EKA, Anne Pikkov, Vice Rector for Science of EKA, Anu Allas, Vice Rector for Education of Sibelius Academy, Marjo Kaartinen, Vice Rector for Research of Sibelius Academy,Jaana Erkkilä-Hill and Rector of EKA, Mart Kalm.
Last week, Uniarts Helsinki rector and two vice-rectors visited EKA.
Uniarts offers the highest education in music, fine arts, theater and dance. The inversity was founded in 2013, when the Academy of Fine Arts, Sibelius Academy and Theater Academy were united.
"While walking around the EKA building, the Uniarts delegation felt that their building, completed three years later, was inspired by the EKA building," said rector Mart Kalm, who welcomed the guests.