News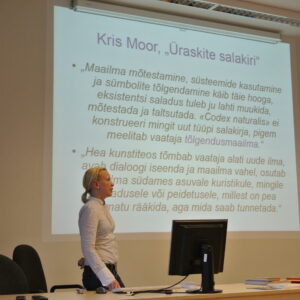 MA Thesis from 2014 onwards can be found here: 2020 Gerli Mägi. Efemeerse kunstivormi jäljed. Stsenograafia jäädvustamise problemaatika ...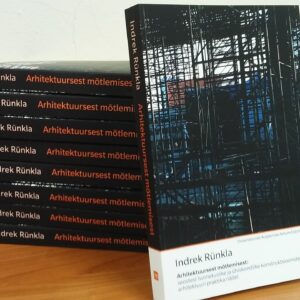 2020 Ingrid Ruudi Spaces of the Interregnum. Transformations in Estonian Architecture and Art, 1986–1994 (Ruumiline interreegnum. Muutused Eesti ...
3D Lab Pikk 20, third floorManager: Martin MelioranskiPhone: 551 2026 Woodworking shop Suur-Kloostri 11aManager: Avo TragelPhone: 502 7282
Jewellery Workshop Estonia Blvd 7, Room 221Mon-Fri 1 pm to 6 pmHot and cold processing of precious metalsMaster: Rolf Pachel Stone ...
Computer classNarva mnt 27Animation department master: Mikk Mägimikk.magi@artun.eeDecoration workshop Narva mnt 27Puppet film studioNarva mnt ...
EKA uue hoone ehitusel on valitsuse toetusEesti Päevaleht 11.september 2013 Valitsus otsustas toetada EKA uue hoone ehitamistErr.ee 11.september ...
You are very welcome to participate in seminar "The Practice in the Practice-Based Research in Art" (lecturer prof Juha Varto, Aalto ...
The attestation of the PhD students of EAA is taking place on June 12 and 13, 2014 at Estonia pst 7-511, Tallinn. The attestation report should ...