Category: Urban Studies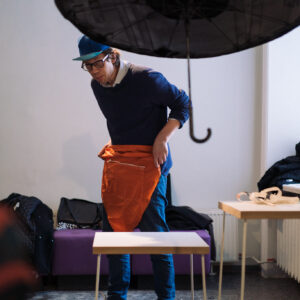 12 students from the top design schools of Nordic countries participated in the Camper Wearables workshop, held for the first time in Northern ...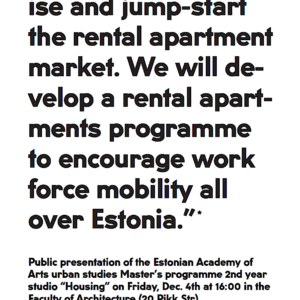 Public presentation of the Estonian Academy of Arts urban studies Master's programme 2nd year studio "Housing" on Friday, Dec. ...
Rector Mart Kalm and the whole EAA's family expresses our deepest condolences to our exchange students from France. Our thoughts are with ...
Just listen: http://www.bbc.co.uk/programmes/p034p9kt
The PhD student of the Estonian Academy of Arts Architecture and Urban Planning program, Damiano Cerrone, has received the Young Scholar Award ...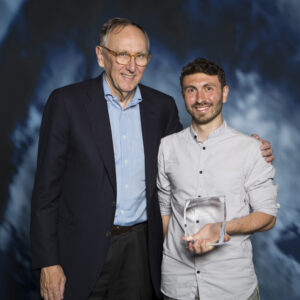 Estonian Academy of Arts student receives ESRI Young Scholar Award for mapping Turku's mobility The PhD student of the Estonian Academy of Arts ...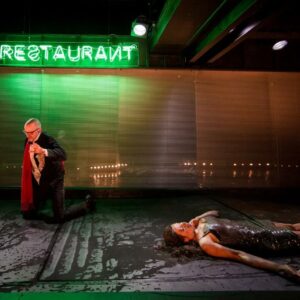 On September 24, an international exhibition "Cultivating Design in performing Arts" opens at the fancy China National Centre for ...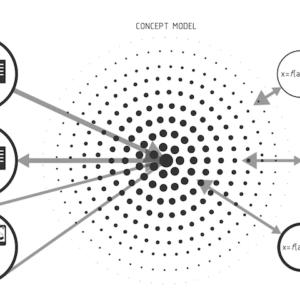 3D Lab has set an ambitious target to develop platform technologies and associated tools that enhance the creativity and productivity of ...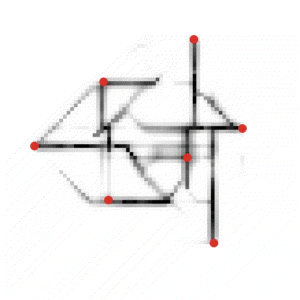 This research investigates the possibility of modelling circulation in settlements using computational modelling and more specifically ...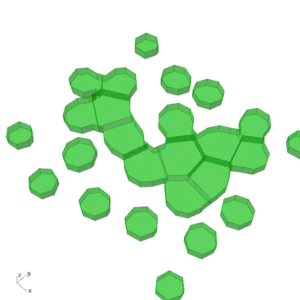 This branch of 3D Lab's research investigates spatial organisations often associated with unplanned settlements.  Such spatial agglomerates are ...