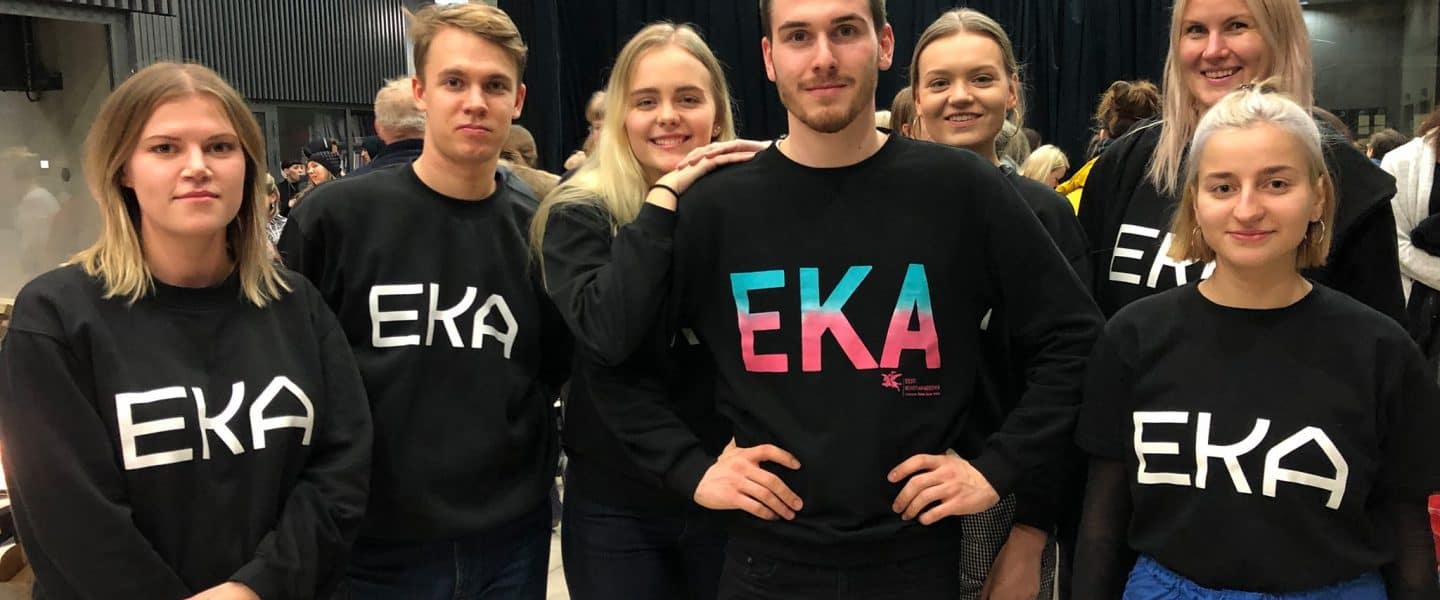 EKA students
For the first time, an Estonian language and culture course started at EKA, which will be attended by 50 new foreign students here, incl. both – degree and exchange students.
The course lasts from August 15 to 31, and during this time, the newly arrived students get to know both the Estonian language and Estonian cultural history intensively. The courses are also attended by EKA Ukrainian students. Previously, a similar program took place since 2007, significantly smaller in size though, for up to sixteen ERASMUS students (EILC and thereafter ESTILC).
The students are divided into four groups for language studies, which are led by language teachers Anu Kihulane, Eiemari Shanin, Ly Leedu and Ruta Bergman, and the cultural program is taught by EKA lecturer Gregor Taul. The Center for General Theory Subjects ÜTAK offers the subject "Estonian Culture at the Crossroads", which has been held so far in the autumn semester, and is conducted as an intensive course by EKA's own Gregor Taul. The second part of the subject, which can also be joined by those arriving at EKA in the next semester, will take place in 2023 in the spring semester.
The program is financed by the ERASMUS program, including the consortium of European universities Transform4Europe.