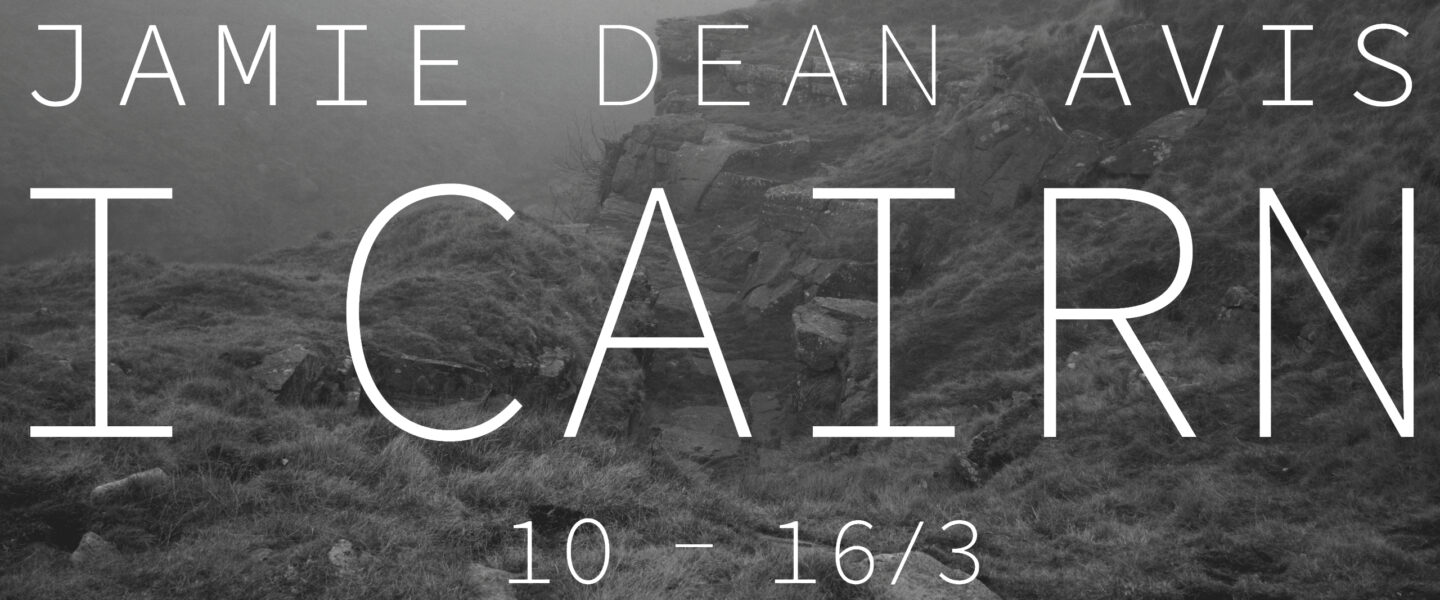 Exhibition Opening – 7pm, Thursday 10th March
My mum has been off work for ages. She has pain in her back extending down one leg to her foot. Sometimes when you ask to help she insists that she is fine. Once on a Sunday morning the paramedics came. They asked her how she was. She said "I'm fine". She's been fine ever since.
The artist presents work that studies exchanges of dependency in the relationship between the mother and child. Using the notion of carrying for visual conveyance, Jamie proposes painting as cartography. He utilises chalk elements that serve as guides for navigating sites of moorland surrounding his family home (North Yorkshire, United Kingdom), carrying his mother's image along lines for walking.
Jamie Dean Avis (b. 1992, UK) is an artist currently based in Tallinn.
Working across painting, drawing and video, Avis often toys with the malleability of portraiture's definitions and constraints, and recent concerns in his work have regarded the geological identity, gesticulation across spaces, familial relationships and memory. His newest painting and video series titled "I Cairn" encompasses ideas of heritage, home, dislocation, pseudo-science, and what it means to be mothered.
Recent group exhibitions have occurred in Tallinn (Estonian Academy of Art, December 2021), Viljandi ("Second Act / Teine Vaatus", June 2021) and London (November, 2020), in which Avis won the "North" regional award as part of the Discerning Eye 2020. Jamie will graduate with an MA in Contemporary Art from the Estonian Academy of Art in June. Beyond his creative practice, Jamie is an experienced art and design educator and continues to provide private tutoring across Tallinn.
Vent Space is open Friday to Wednesday, 12:00 – 16:00