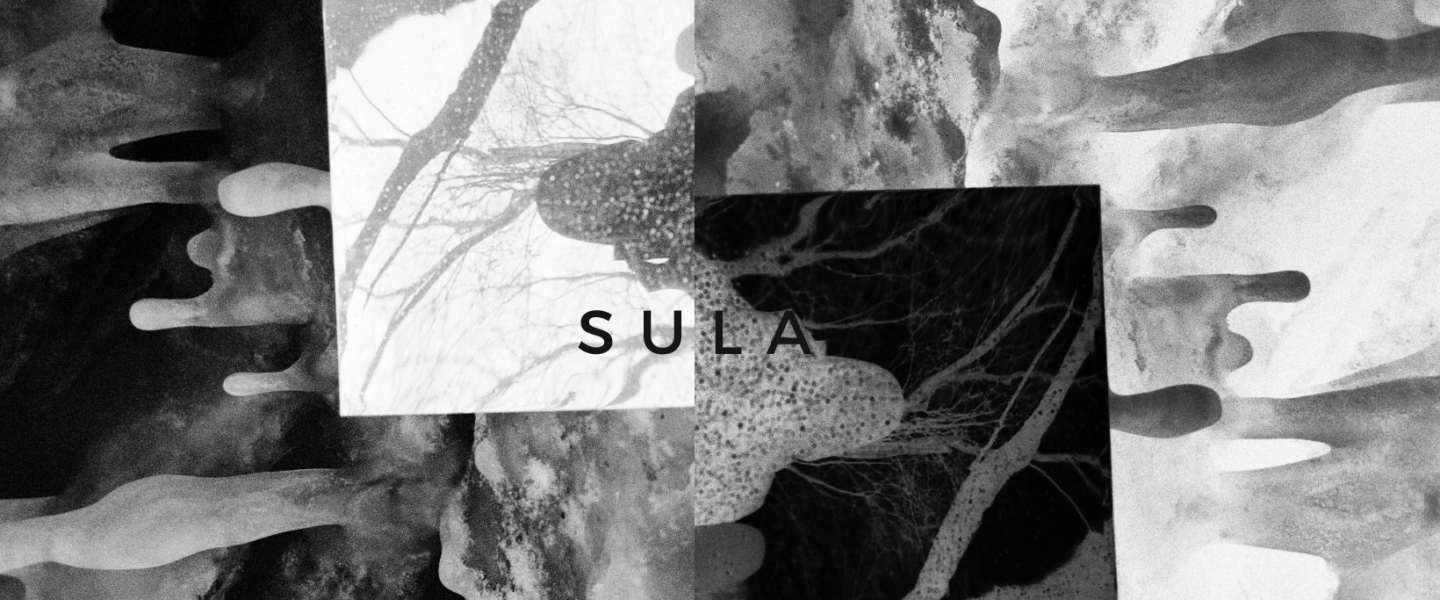 You are welcome to the opening of Maarja Tõnisson's exhibition-performance "Sula" on Friday, March 25, 2022 at 18:00.
The exhibition will be open 26.03-31.03.2022 every day at 15:00-20:00
Maarja Tõnisson's exhibition-performance "Sula" touches upon the areas between human, matter and the environment and reveals itself in the form of photography, video and performing arts. For a week Vent Space becomes a research station, where the artist performs procedural and ritual activities on a daily basis to capture Sula.
The theme is inspired by a science-fiction approach and Stanisław Lem's science fiction novel "Solaris" (1961), in which a research object in outer space, a strange ocean, replicates humans and elements known to the earth. An undefined and constantly transforming unknown substance becomes a distorted mirror of man's own absurd ambitions.
The central performer of "Sula" is the material and the environment, reflecting the processes of self-image, representation and perspective. Sula is clear and changeable. In contact with Sula you may feel recognition and alienation. Sula can take any shape or yours. Your gaze follows Sula and Sula looks back. Sula forms on the retina of your eye, which itself melts into Sula.
The shells the artist is wearing have been created by fashion designer Kadi Adrikorn and spatial design by artist Mihkel Ilus.
Thank you: Estonian Academy of Arts, ArtSmart, Vent Space, Estonian Cultural Endowment, Kristaps Ancans, Taavi Piibemann, Anu Vahtra, Hans-Gunter Lock, Marko Odar
Maarja Tõnisson (1989) is an artist and choreographer living and working in Tallinn. She has BA in dance art from the Viljandi Academy of Culture, UT, and is currently studying Master of Contemporary Art at the Estonian Academy of Arts. She has created both performing and visual arts works Insula (Roots to Routes, Marseille, 2020) Under the Skin (group exhibition "Out of Self", ARS, 2020); bodyWORKbody (group exhibition "Museum Choreography", Tartu Art Museum, 2017); bodyIMAGEbody (group exhibition "(In) visible dreams and streams", CAC, 2016); bodyBUILDINGbody (Tallinn Architecture Biennale, 2015); bodySHIFTbody (STL, nominated for the Estonian Dance Award, 2015). She is a member of the Olmeulmad collective and has participated as a performer in various projects. In her work she explores incarnation, materiality, and transformativeness by combining choreographic and installation practices.