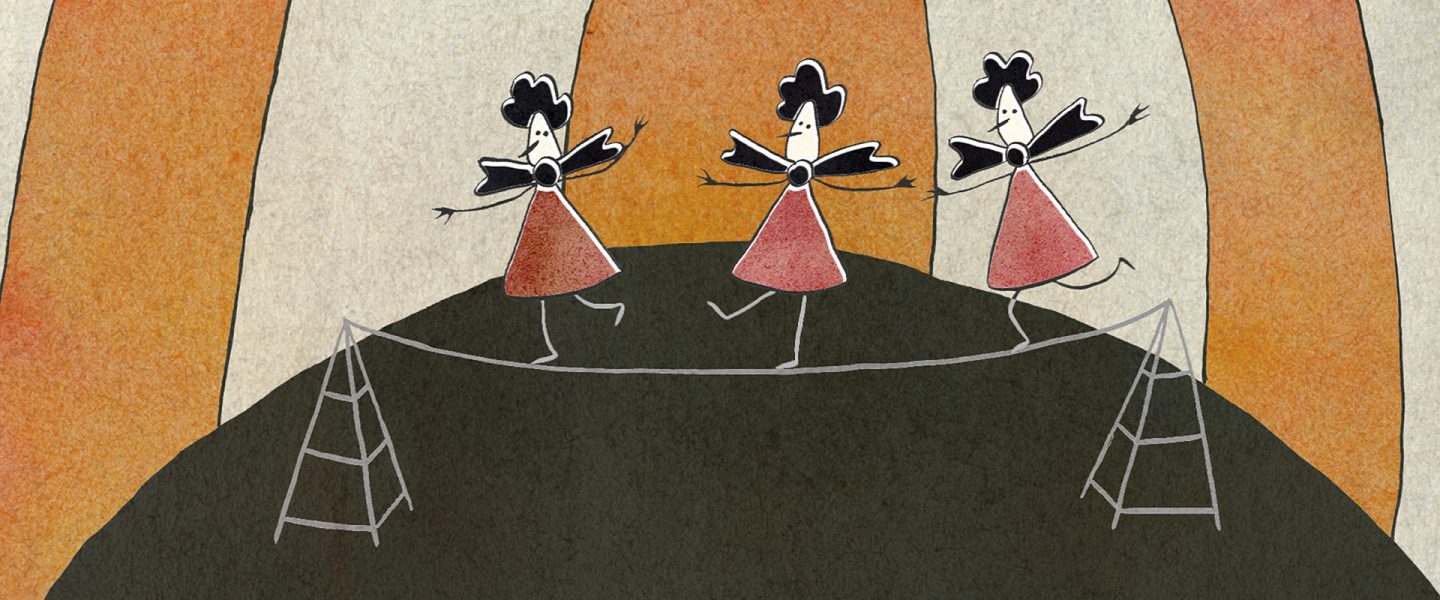 Still image from "A Chronic Circus" by Helen Woolston
MONSTRA Lisbon Animated Film Festival will take place in Portugal, Lisbon from the 8th to the 18th of March. Four student films from Estonian Academy of Arts, Department of Animation have been selected in the Student Short Films Competition:
Helen Woolston "A Chronic Circus" (2017)
Äggie Pak Yee Lee "Muteum" (2017)
Heta Jäälinoja "Penelope" (2016)
Aili Allas, Anne Mirjam Kraav, Liisi Grünberg "The Cycle of Light" (2017)
"The Cycle of Light" has also been selected in the special programme "Best Short Film in MONSTRA à Solta", which will be screened during the year 2018 in different locations in Portugal.
This year Estonia is the guest country and there will be screened retrospecive programme of professor Priit Pärn and the selection of 5 last years best of animation department: Egert Kesa "Stamped" (2015), Lilli-Krõõt Repnau "At the End of the Day" (2015), Nicolás Petelski Mesón "A Table Game" (2017), August Varustin, Morten Tsinakov, Paula Mauer "Fat" (2014), Sander Joon "Velodrool" (2015), Lucija Mrzljak "Šuma" (2016), Jüri Lääs "Paradise Island" (2015), Äggie Pak Yee Lee "Five Steps to the Right" (2017), Helen Woolston "Tendrils" (2017), Aili Allas "Clown Follies" (2017), Shakir Khan "Control" (2018), Jass Kaselaan "Gaia" (2018).
2629 is the total number of films enrolled in the different competitions of the 2018 edition of the MONSTRA festival. 10% more than in 2017. With this growing participation, MONSTRA also increases the number of participating countries – 93 – being seen, more and more, as one of the most important European Animation festivals.
These growing numbers are also reflected during the festival, which gathers students and filmmakers/directors from the 5 continents and makes MONSTRA one of the great national events where diverse cultures, aesthetics, thoughts, sensibilities and multicultural gazes intertwine.
Read more about the festival here.