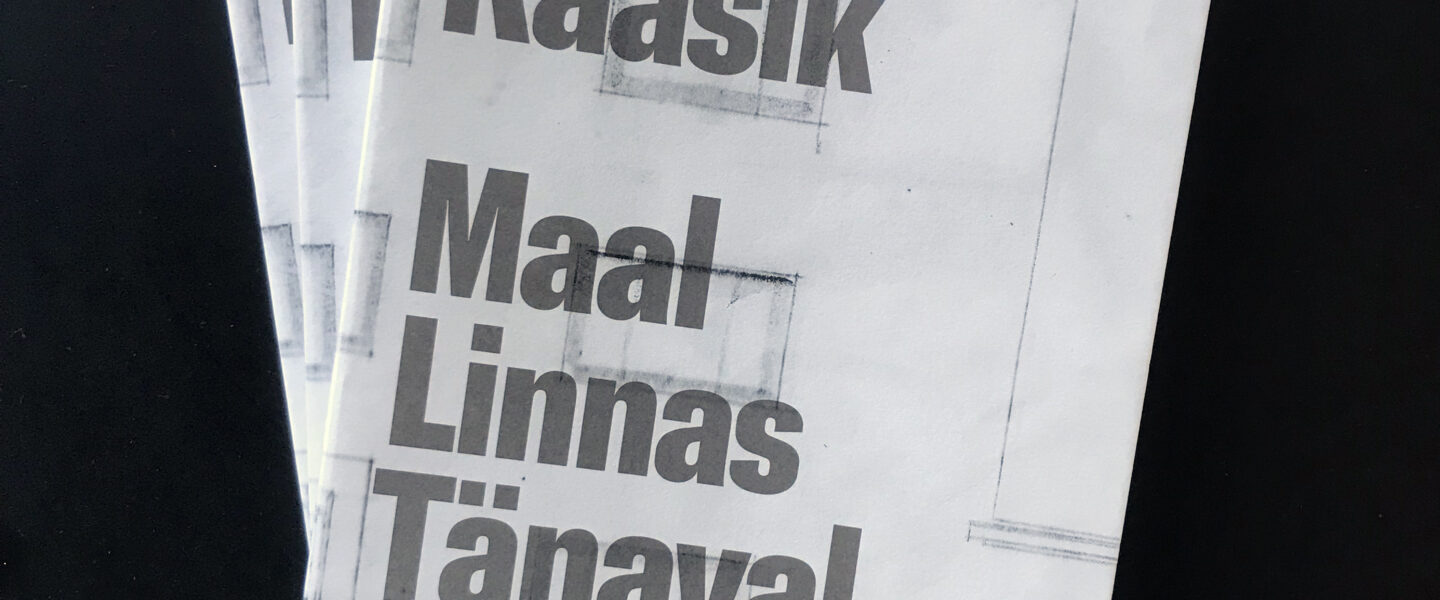 Veljo Kaasik, In the Countryside, in the City, on the Street, in the House
You are invited to the presentation of architect Veljo Kaasik's book Maal Linnas Tänaval Majas (In the Countryside, in the City, on the Street, in the House) on July 22 at 12:00 at Dirhami Kalakohvik, where Eik Hermann, Carl-Dag Lige, Margit Mutso and Gregor Taul will talk with the author.
In the summer of 2023, the Estonian architect, member of the legendary Tallinn School and professor emeritus of the Estonian Academy of Arts Veljo Kaasik will celebrate his 85th anniversary. Kaasik, who still supervised the students of the art academy in the spring semester of 2023, has behind him a versatile life as a teacher and architect. The focus of this book is not on academic life or daily work as an architect, but the reader can still see the urbanistic view of the course of things from a thoughtful observer and a solid representative of his generation.
The book was edited by Interior Architecture department lecturer Gregor Taul, language edited by Leelo Laurits and designed by Stuudio Stuudio. The book is published by Veljo Kaasik and the Faculty of Architecture of EKA, supported by the Estonian Cultural Capital. The book will be on sale at a discounted price at the presentation.
A 30-seater bus leaves Tallinn in front of EKA (Põhja pst 7) at 10:00 a.m. and returns to the city at approximately 5:00 p.m.
Please let us know about your arrival and your desire to come to Dirham on the bus ordered by EKA by July 18 HERE