Category:
Uncategorized
This Thursday (31/03), Study in Estonia and the Estonian Academy of Arts are offering a free webinar for anyone who is interested in learning ...
NB! EAA gallery is closed at the moment due to water damage in the building. New dates for the exhibition will be announced soon! Anna Mari ...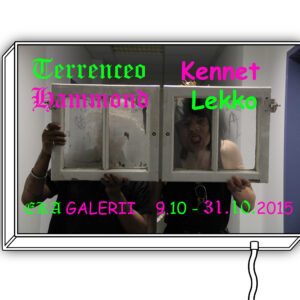 Alone Together Terrenceo Hammond, Kennet Lekko 08.10–31.10.2015 Alone Togetheris a joint exhibition by Kennet Lekko from Tallinn and ...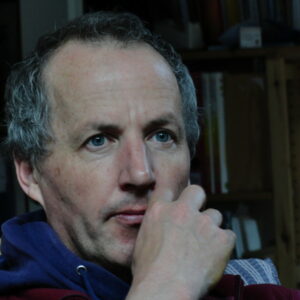 Interviewed by Solveig Jahnke You have been elected as the Professor of Art pedagogy and art didactics at the Estonian Academy of Arts. ...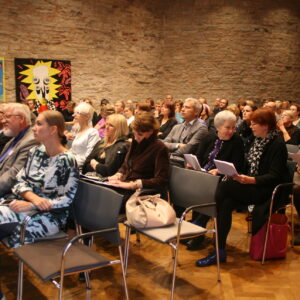 On September 18th, 2015 EAA organized a vision conference at the Parliament Building, curated by Liisa Pakosta.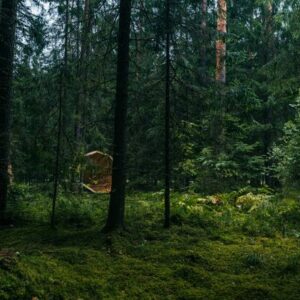 On September 18th, an installation of three gigantic wooden megaphones built by a team of Estonian Academy of Arts interior architecture students ...
The Estonian Academy of Arts, Department of Art and Design's doctoral candidate Stacey Koosel will defend her thesis "The Renegotiated Self: ...
Vabaduse väljak 6/8, Tallinn 10146 Entrance from the courtyard of Tallinn Art Hall Open Tue-Sat 12-6 pm eka.galerii@artun.ee +372 52 199 32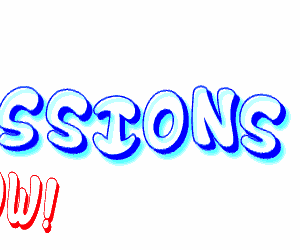 All information about admissions can be found under Admissions here: https://www.artun.ee/en/admissions/masters/ Please note that the Estonian ...
You are welcome to participate in "The Practice in the Practice-Based Research in Art" seminar (lecturer: prof Juha Varto; volume: ...