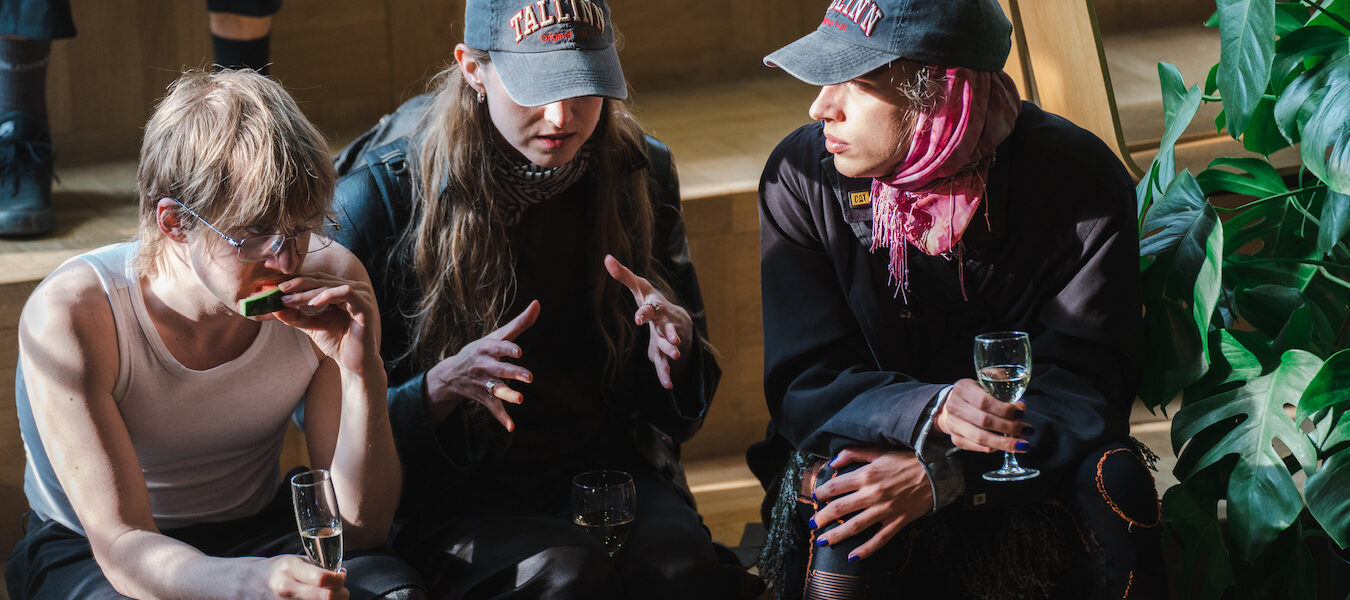 Photo: Evert Palmets
The Estonian Academy of Arts welcomes with open arms the guests of the ERASMUS program from different corners of the world who are here from 12 to 19 June to get to know the TASE exhibitions and visit the ERKI fashion show and participate in the workshops of schools of the Nordic-Baltic Academy of Architecture network.
At the same time, the student week of the Transform4Europe consortium takes place within the walls of EKA.
"I am glad that despite the fact that Estonia is located on the outskirts of Europe, we are at least in EKA the epicenter of the meeting of peoples," said Mart Kalm, rector of the Estonian Academy of Arts.
Students and faculty from Kenya, Ghana, Ukraine, Australia, Greece, Switzerland, Scotland, Germany, France, Lithuania, Poland, Bulgaria, Italy, Portugal and Finland will stop by this week to get to know our best creators and creative environment. This is a rare opportunity to network, learn and share ideas internationally.
"I invite all members of EKA to come boldly and talk with EKA's foreign guests. This is a good opportunity to broaden your perspectives and make plans for ERASMUS program study trips in the coming years," the rector invites all those interested to be active in creating new friendships.
As part of Transform4Europe week, there will also be several discussions conducted by EKA lecturers. For example, there will be a discussion group "Reflections on the act of improvement in the context of sustainability", conducted by Marta Konovalov, Maris Taul and Anna-Maria Saar.
The open discussion focuses on how remediation can promote sustainability and circularity. In the discussion round, the audience is invited to discuss their role in the relationship with textiles and clothing — are we consumers, owners and wearers or are we in a nurturing relationship?
The discussion round will take place in EKA room B-511, on June 15 from 15:00 to 17:00.
On June 13, Taras Lesiv, a guest from Ukraine, will also give a lecture on endurance during war, to which the entire EKA membership is very welcome.
Additional information:
Department of International Relations
Transform4Europe Co-ordinator
Piret-Klea Velleste
SEE also:
https://www.artun.ee/en/calendar/transform4europe-study-week-design-and-sustainability-in-eka/