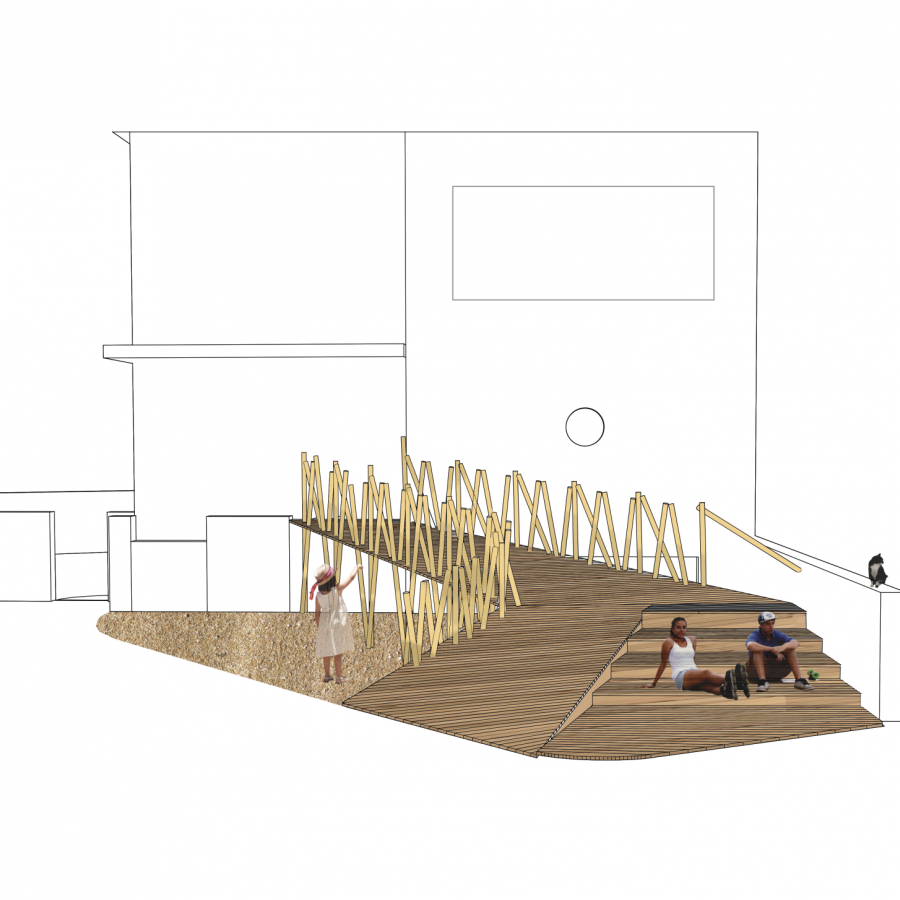 Germo Ausin's specialty project "Stairs" for Kalamaja Museum, 2019
The stair studio invites 2nd year interior architecture students to create conceptually and spatially clear architecture, where the idea and detailed implementation are constantly related to the context of the work. Through analysis and spatial experiments, one learns to understand the potential and scale of different locations and opportunities for spatial intervention, to feel the appropriate scale, and by analyzing existing stairs and human behavior, one reaches the appropriate scale for one's idea.
In the autumn semester of 2019, students broke their heads by creating a staircase to the restored building of the Kalamaja Museum. How to find inspiration from the existing and create a staircase in the house built by the city Herbert Johanson in the 1930s as a city villa, which offers more than just a connection between the building and the street?
Tutor: Andres Labi
Germo Ausin
The inspiration comes from Kalaranna and reeds. The staircase plays a social role in front of the Kalamaja Museum and is at the same time an inviting path to the museum. Playful poles resembling reeds moving in the wind form a handrail. The museum can be reached by stairs and stairs. The stairs are surrounded by sand, which together with the posts forms an exciting sandbox for local children.