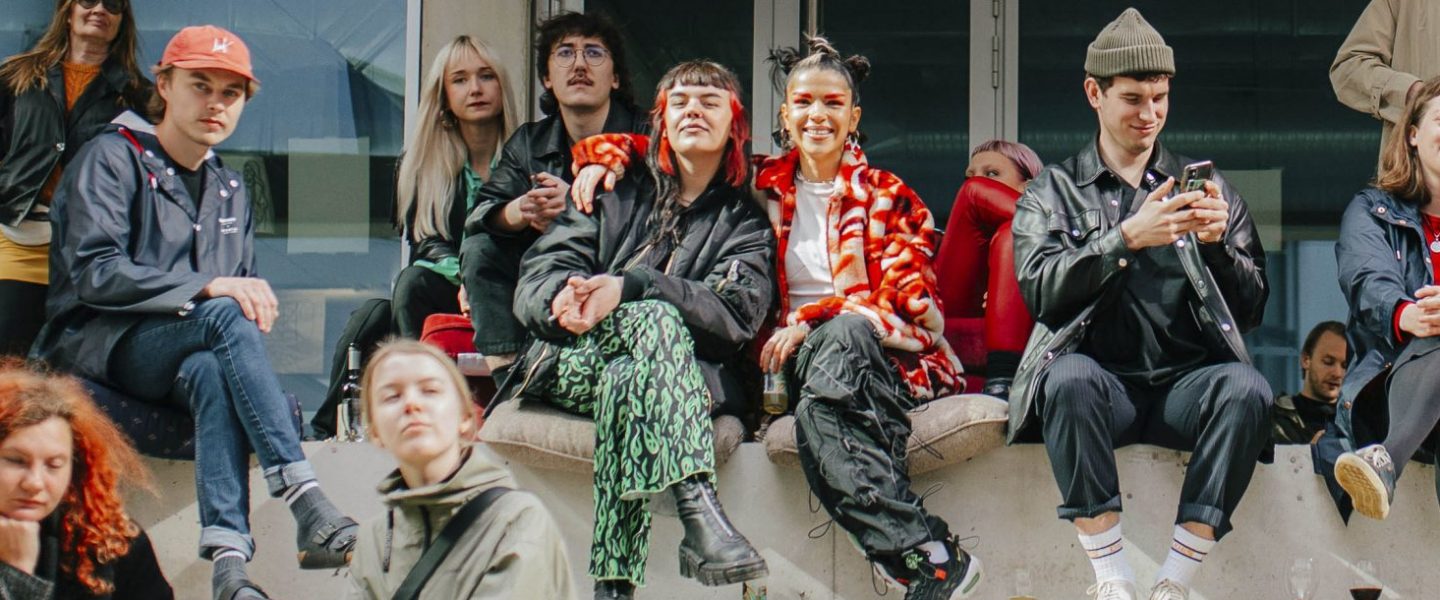 Starting from February 1, 2023, Estonian Academy of Arts (EKA) is welcoming applications for its thirteen international Master's and PhD programmes in art, design, architecture and art culture. Apply now via DreamApply platform.
EKA offers nine master's programmes in English:
Animation, an international MA programme with a main goal to successfully educate creators of animated films, providing them with theoretical knowledge and practical skills, at the same time encouraging students' individual approach to filmmaking.
Contemporary Art, a two-year international programme for emerging contemporary artists of different backgrounds intended to guide them during the development of their artistic position.
Craft Studies (former Design & Crafts) curriculum expands on the discipline and understanding of contemporary crafts and advances professional development, critical expression, and artistic research into materials, processes, concepts and identities.
Graphic Design MA programme takes an expanded view of graphic design and is intended to develop a student's independent practice and define their position as a graphic designer.
Interaction Design MA programme focuses on human interactions with services, products and experiences. Aiming to create the future that is based on human values, needs and behaviours.
Urban Studies MSc programme is focused on contemporary urbanism. Combining history, theory and practice to rethink prevailing understandings of urbanisation, and to contribute to building more equitable urbanisms than the current ones.
Design & Technology Futures, a joint transdisciplinary programme between EKA and TalTech, merging the competences and skills of technology and design.
Literature, Visual Culture & Film Studies, a joint programme between EKA and TLU, offering a broadly interdisciplinary study of the relationships between literature, visual culture and film in contemporary and historical contexts.
Service Design Strategies and Innovation, a joint programme between EKA, Art Academy of Latvia and University of Lapland, with a focus on service design, management and leadership.
The international master's programmes are designed for artists and designers with the ambition to develop and enrich their individual practice with cross-disciplinary investigations. EKA encourages bold experimentation, and students are able to take courses and workshops outside of their specialisations. The curricula are constructed in such a way as to cultivate the analytical abilities and critical thinking of students who develop into environmentally and socially conscientious creators. The teaching language of the international master's programmes is English and duration is two years. Tuition fees range from 1700 euros to 3900 euros per year.
Application deadline for Master's programmes is March 6, 2023. Studies start on August 28, 2023. Upcoming open house events for prospective students can be found here.
In addition to the Master's curricula, EKA also accepts applications for four doctoral programmes:
Prospective PhD applicants are welcome to attend online info session about doctoral studies at EKA on February 8 at 3pm EET via Zoom. Application deadline for PhD programmes is March 31, 2023.
The Estonian Academy of Arts, founded in 1914, is the only public university in Estonia offering higher education in architecture, design, arts and art culture. It is an active study and research institution and the leading national center of innovation in visual culture, shaping the regional cultural space and helping to create a more sustainable living environment. EKA is listed among Top 200 Architecture and Design Universities in the World by QS World University Rankings.
1200 students currently enrolled at EKA are taught by nearly three hundred professors, associate professors, lecturers and workshop managers from Estonia and abroad. Small groups of carefully selected students enable a more personal, one-on-one approach to instruction and family-like, close-knit atmosphere. EKA prides itself on the low student-to-faculty ratio. Studies take place in a new award-winning building with an innovative and inspiring environment, providing modern learning environment that supports artists and designers.
We invite you to join us! Application deadline for the MA programmes is March 6, and for the PhD programmes March 31, 2023. Applications can be submitted via DreamApply platform. For more information about the specific programmes and admission requirements, visit artun.ee/admissions or contact admissions@artun.ee.
EKA international curricula advertising is supported by the European Regional Development Fund.